The tools for the rust
at the end of the article i'll give some mistake i've learn from.
First of all i never had any toolbox, direction the shop to buy a toolbox and fill it with tools i'll need.
Fighting the rust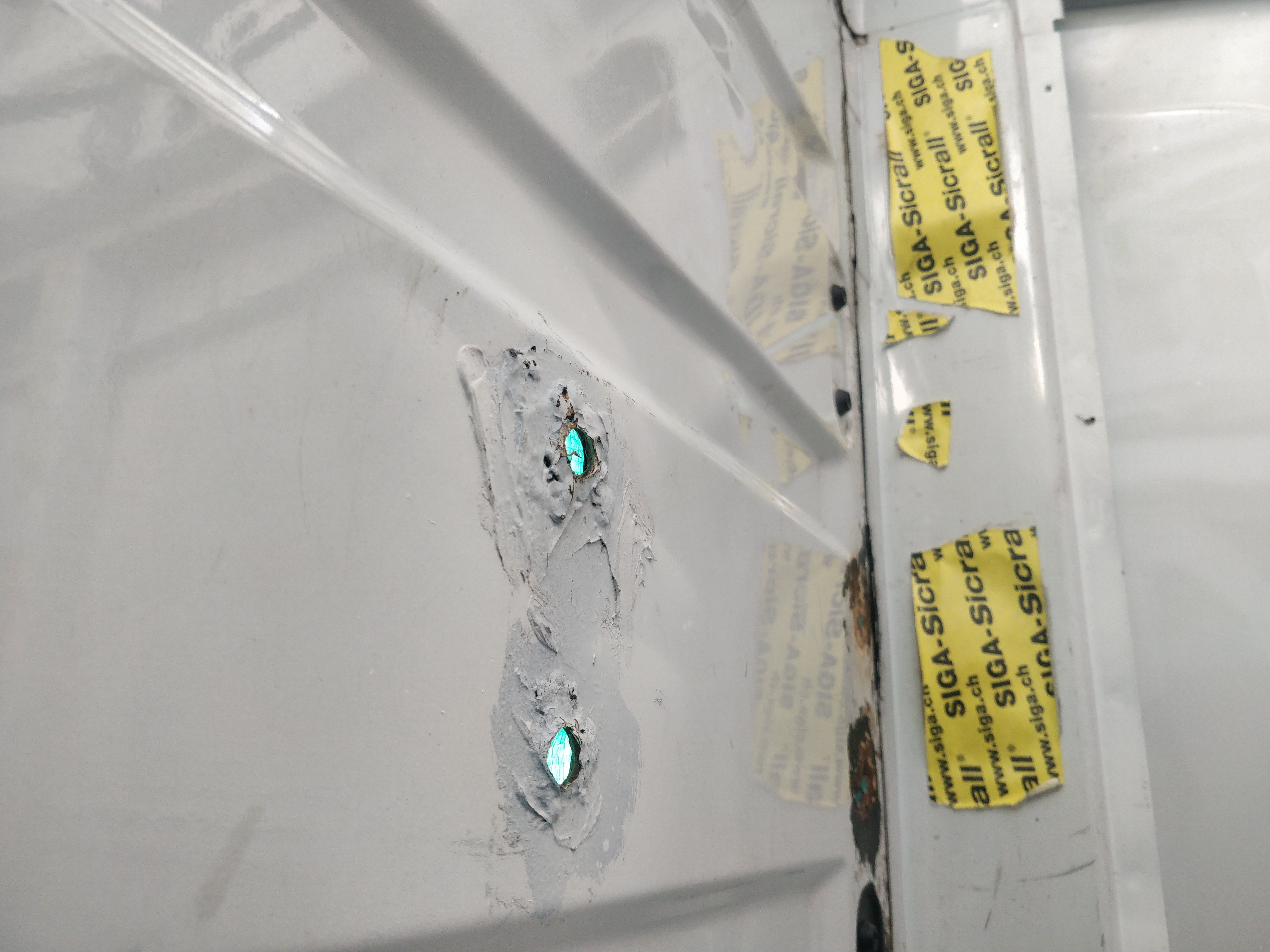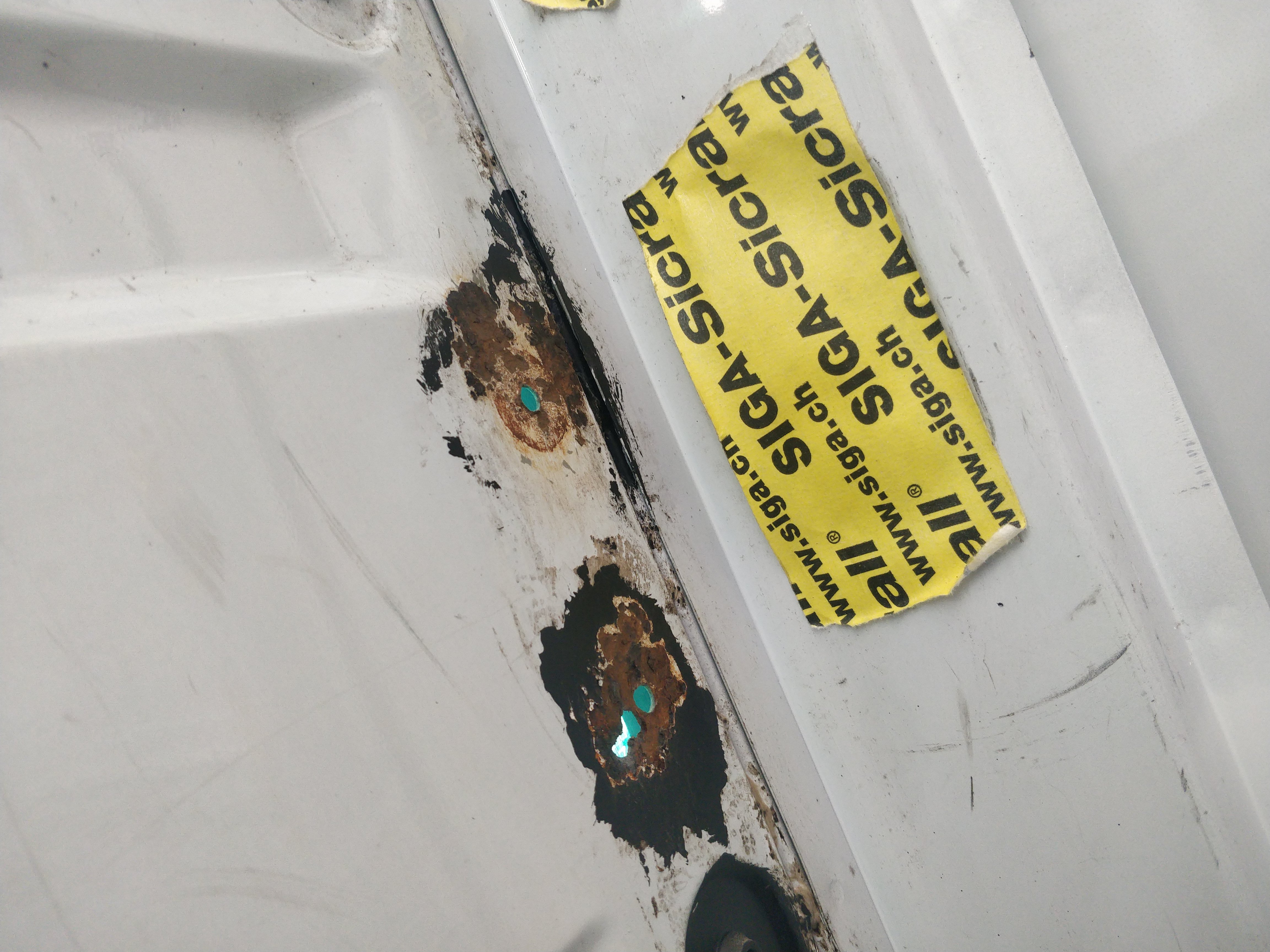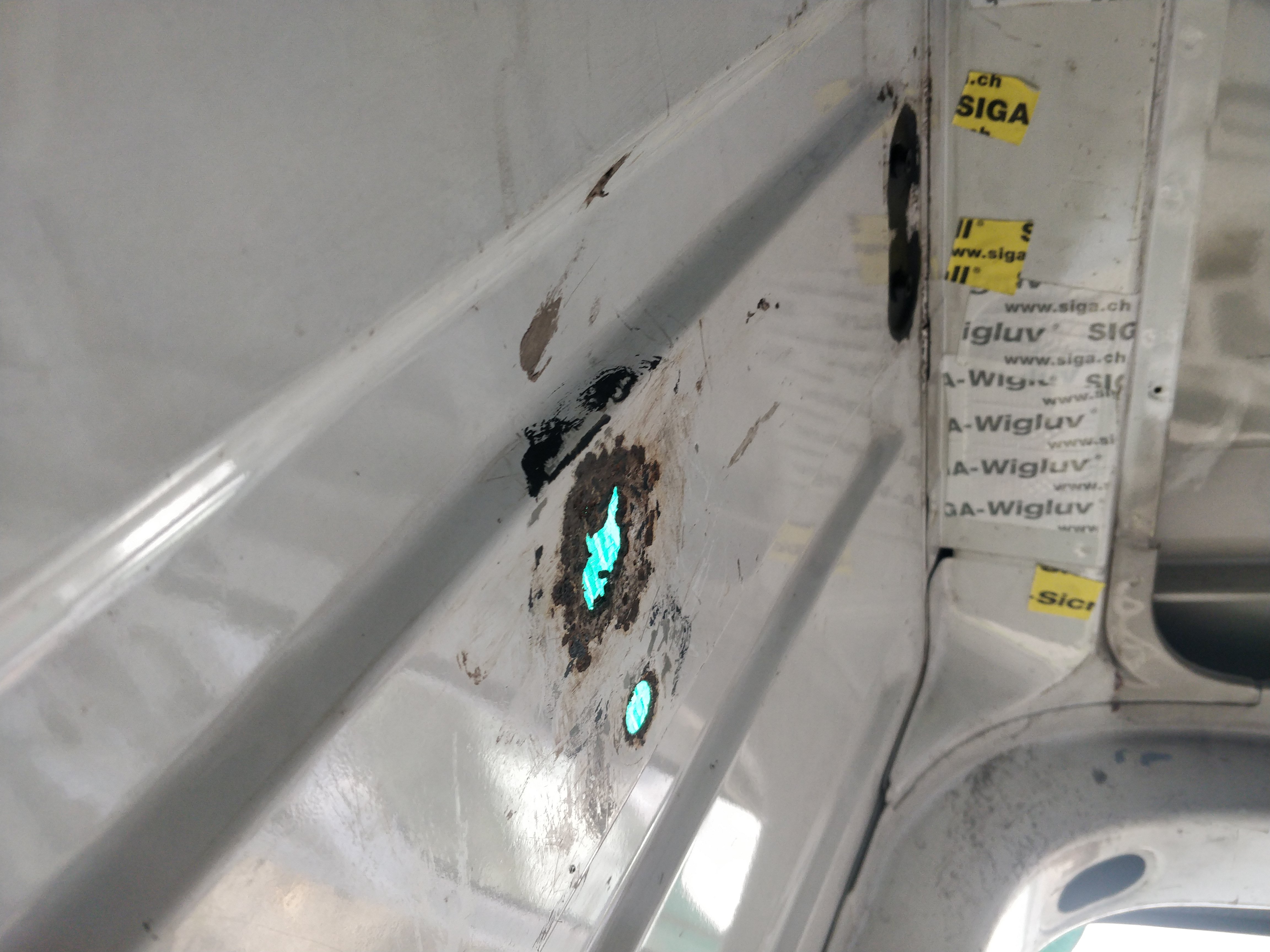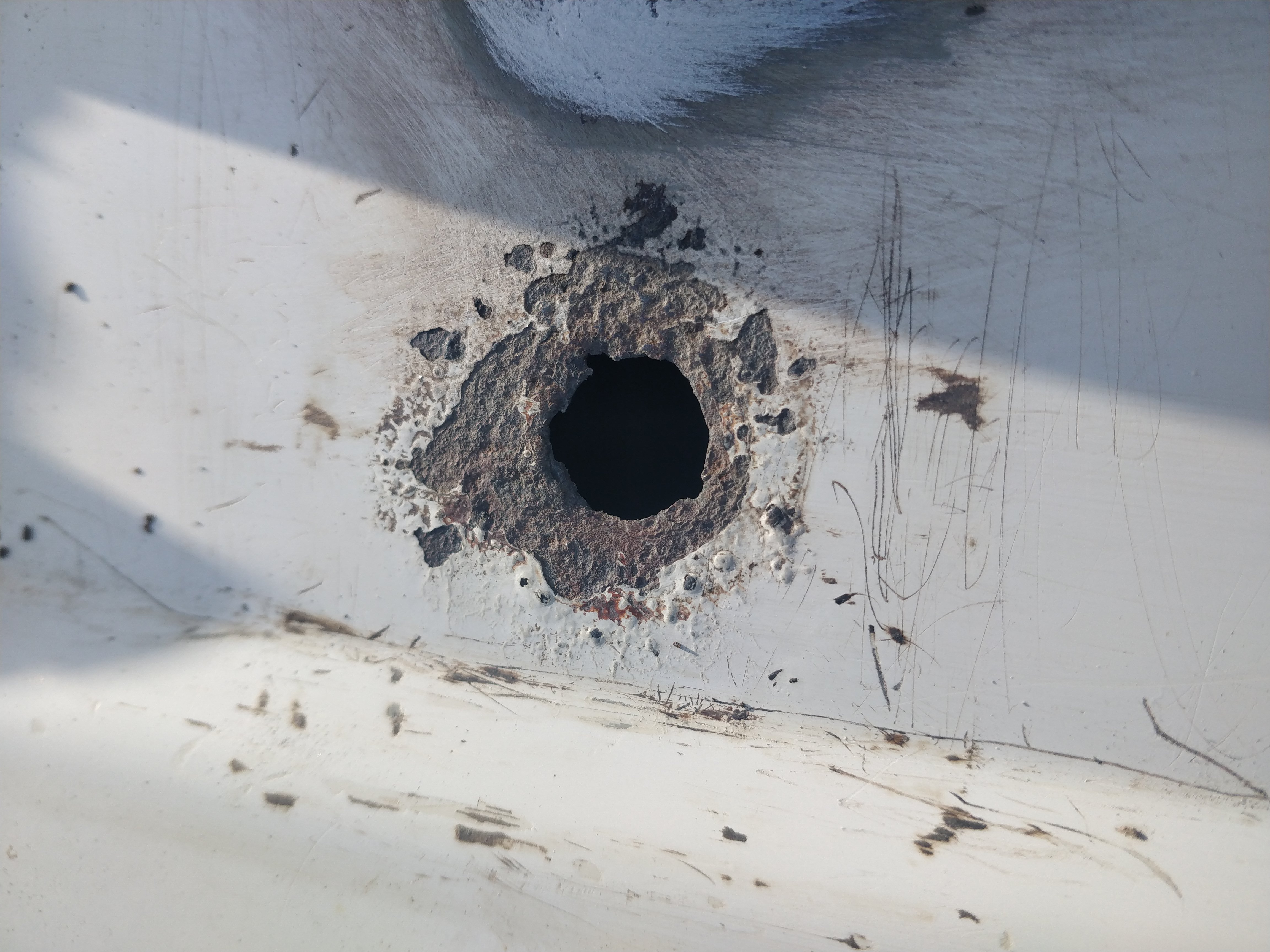 I started to sand every part. inside and outside. and soon it started to look better.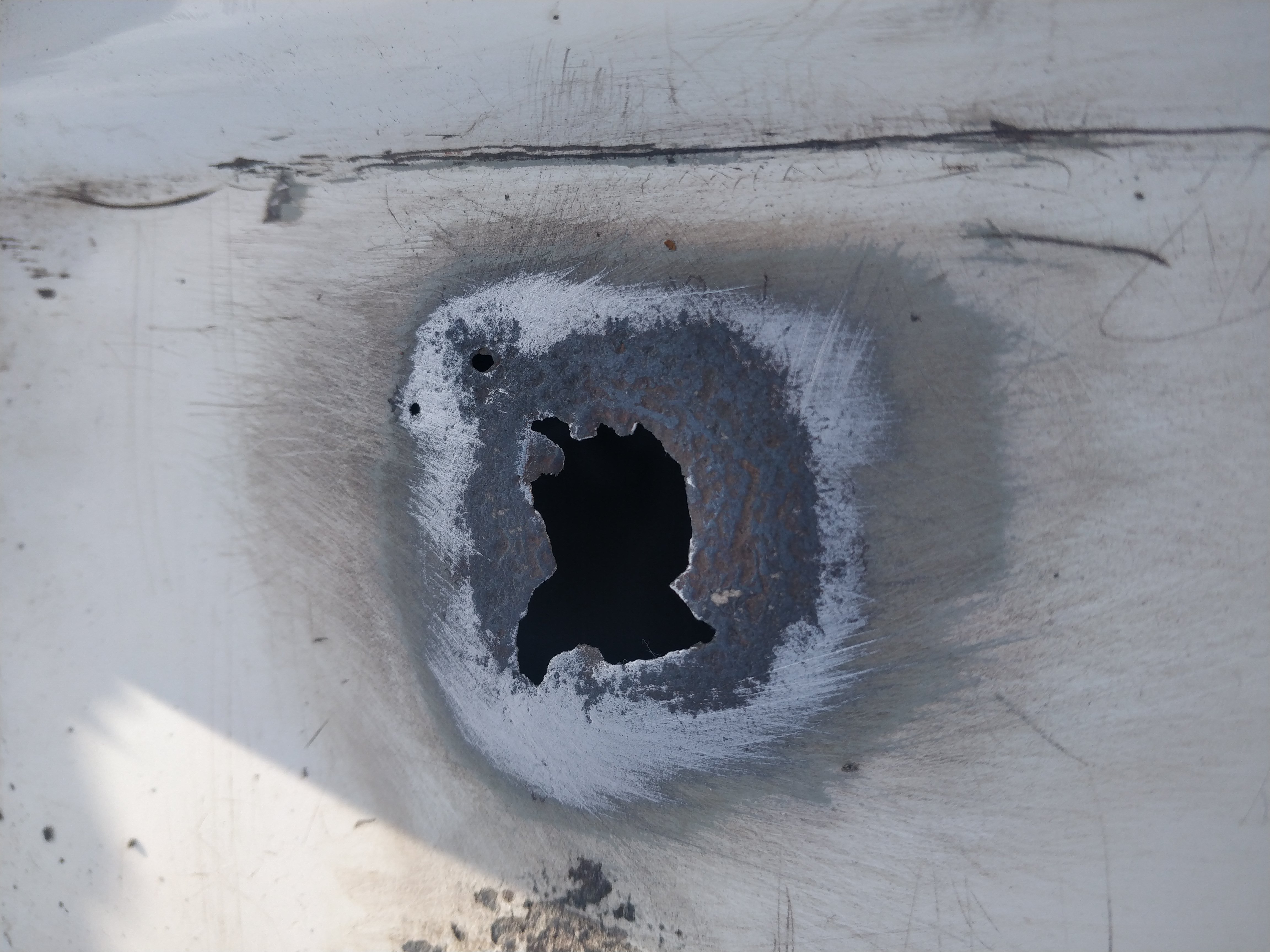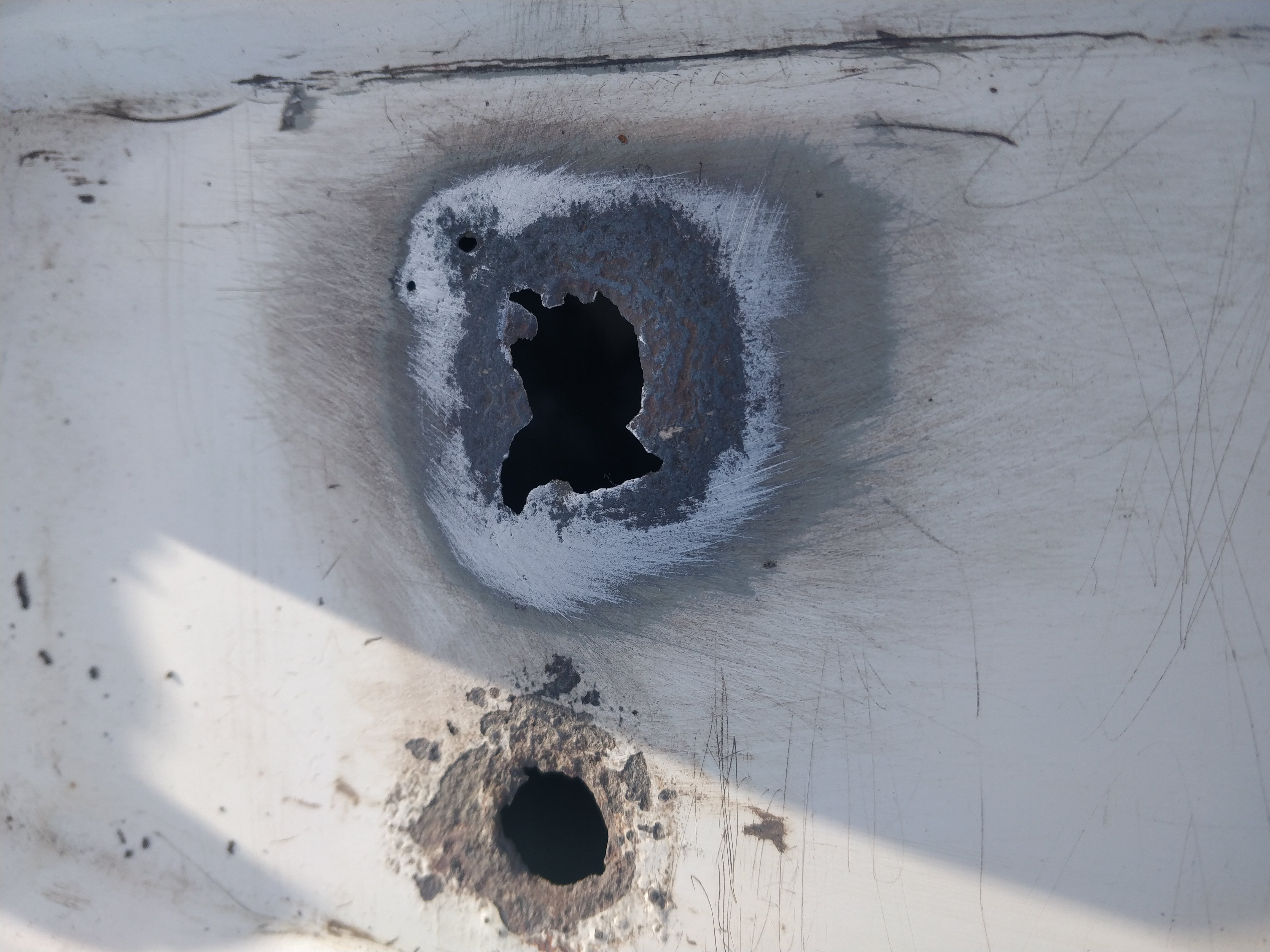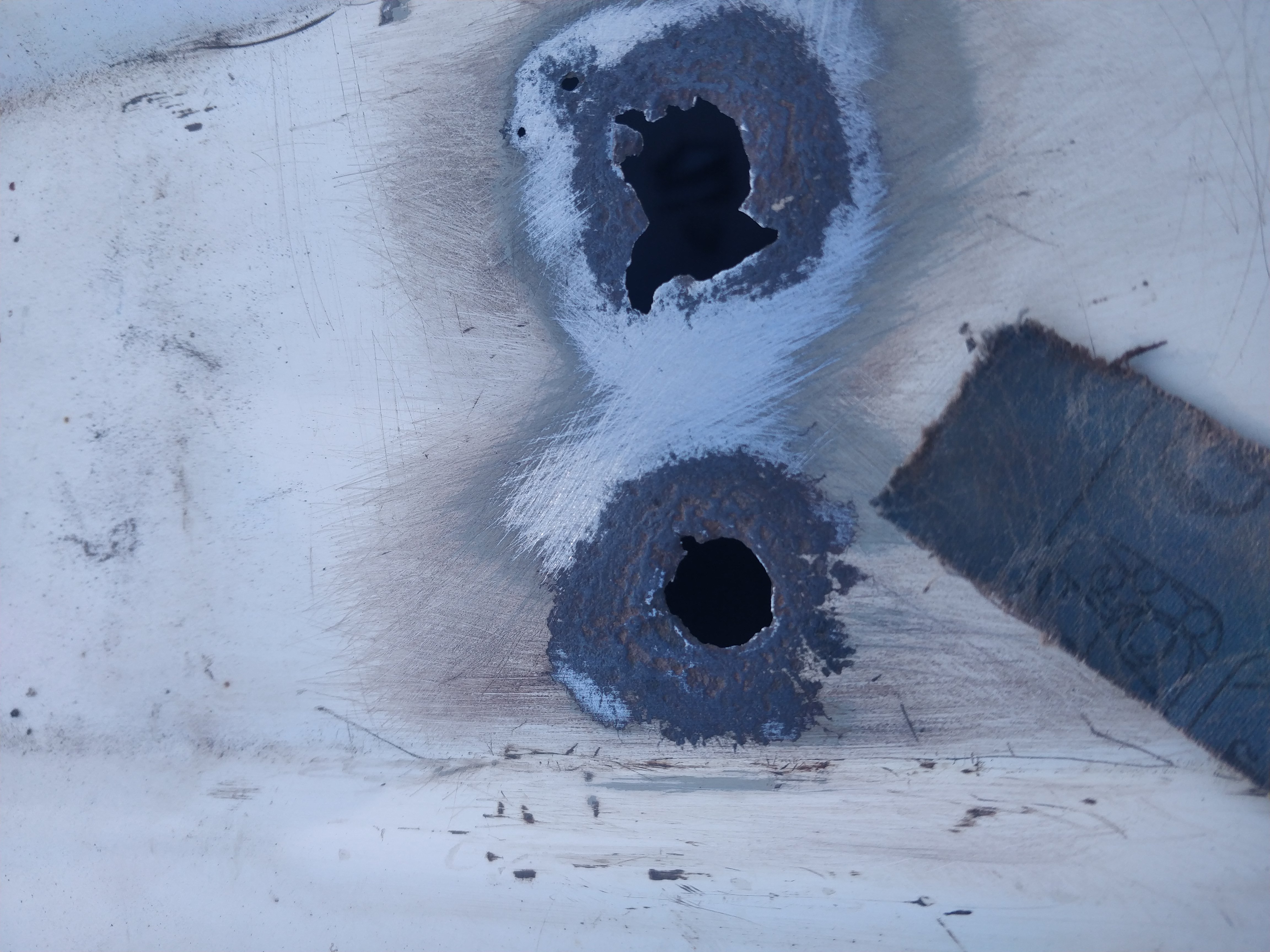 Then i should have put some product to transform the rest of rust into another chemical entity, that i could clean. Treat the metal sheets and cover them.
But, the bad weathers, my work taking too much time, I didn't find the right time to do it. The weather got worst and it had been raining too much the last day. Weather reports says it's gonna be better on monday i'll do everything at one. I covered my van trying to protect the metal sheet from the rain,
It probably helped a little but not that much, and i'd look at it today,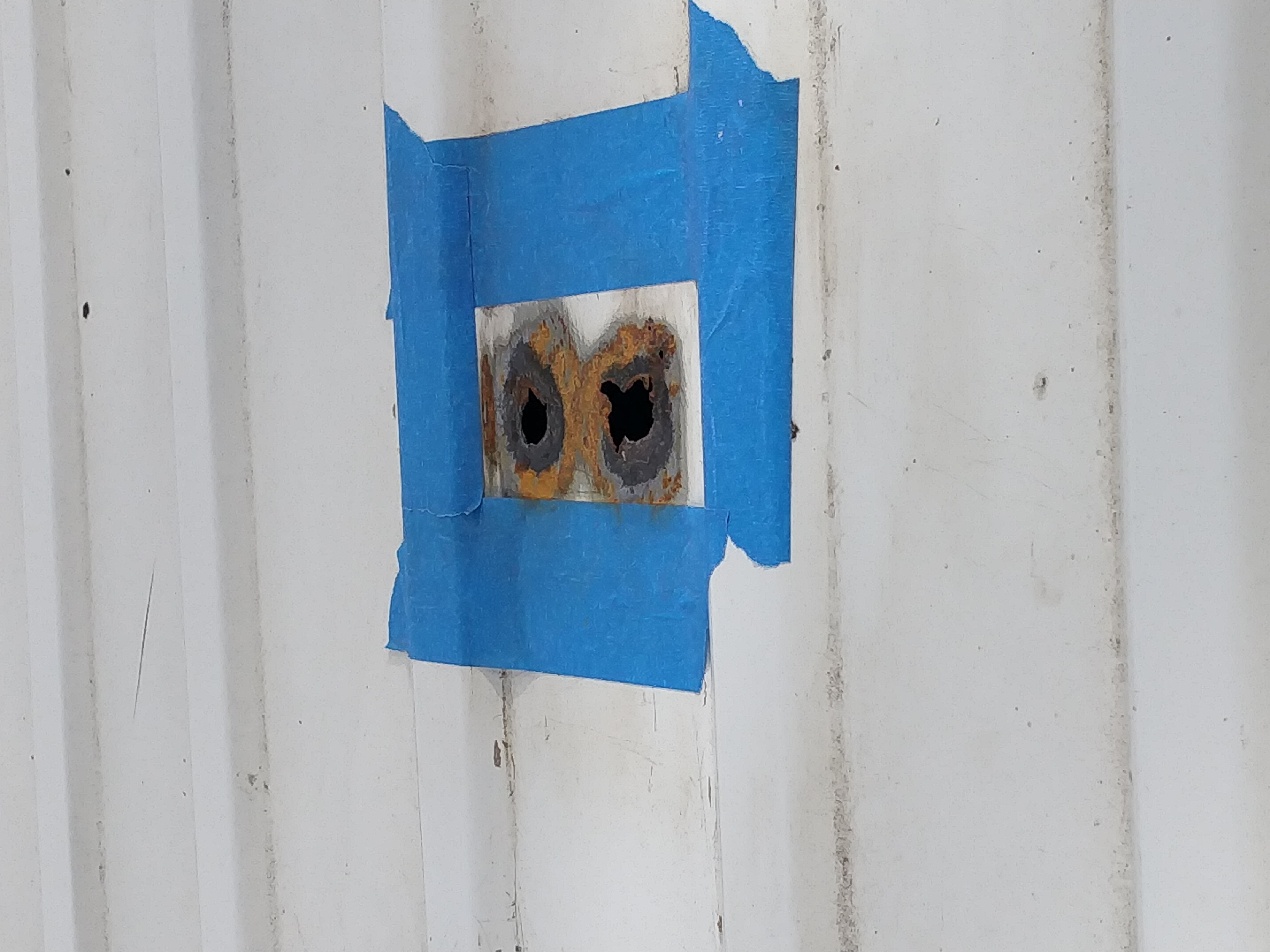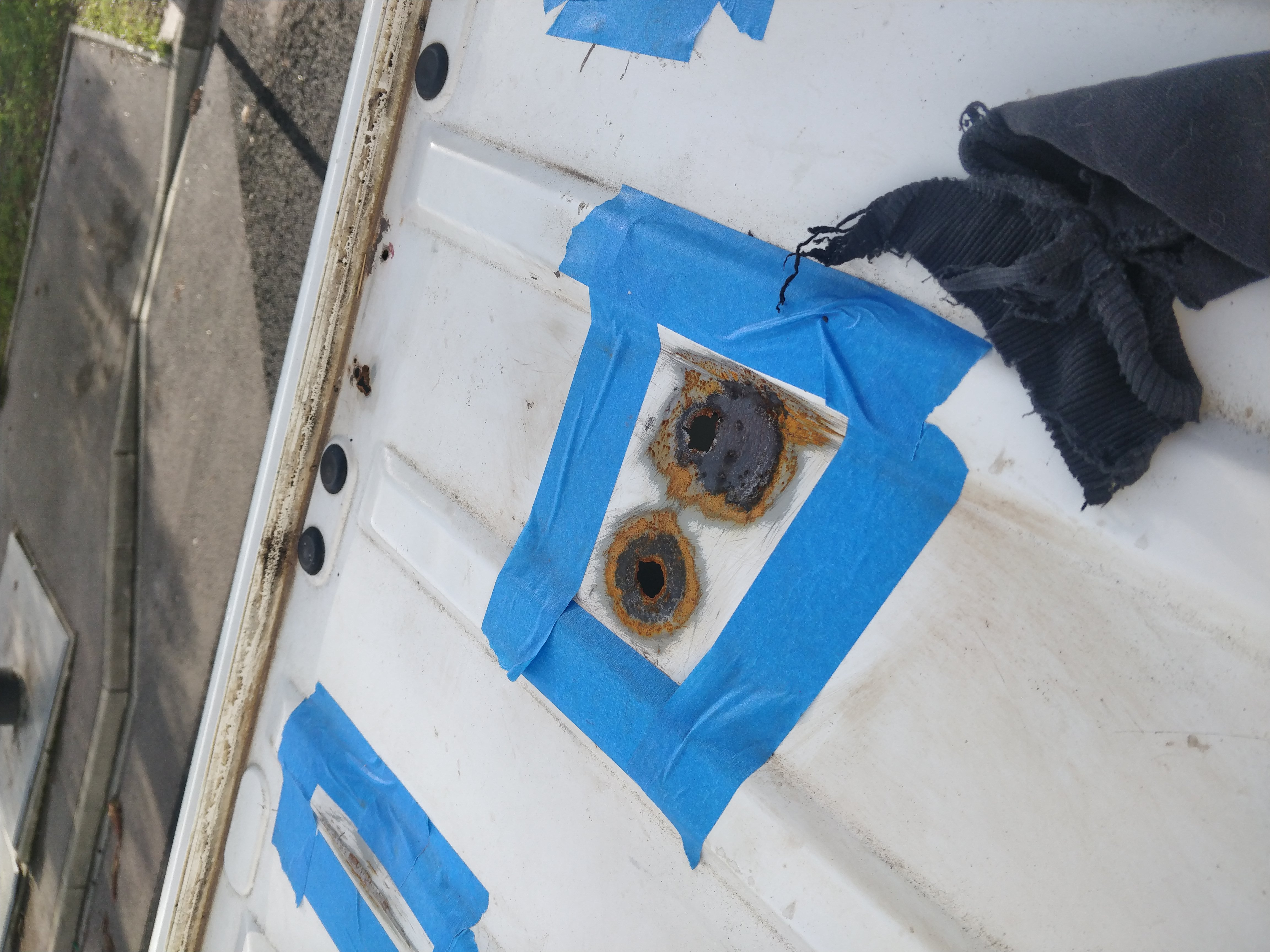 I'm not back at square 0 but i'll have to sand a little every part before going for the product.
Time is missing, weather is against me
But I've found the time to do some work, and worked the rust on all the top with some product.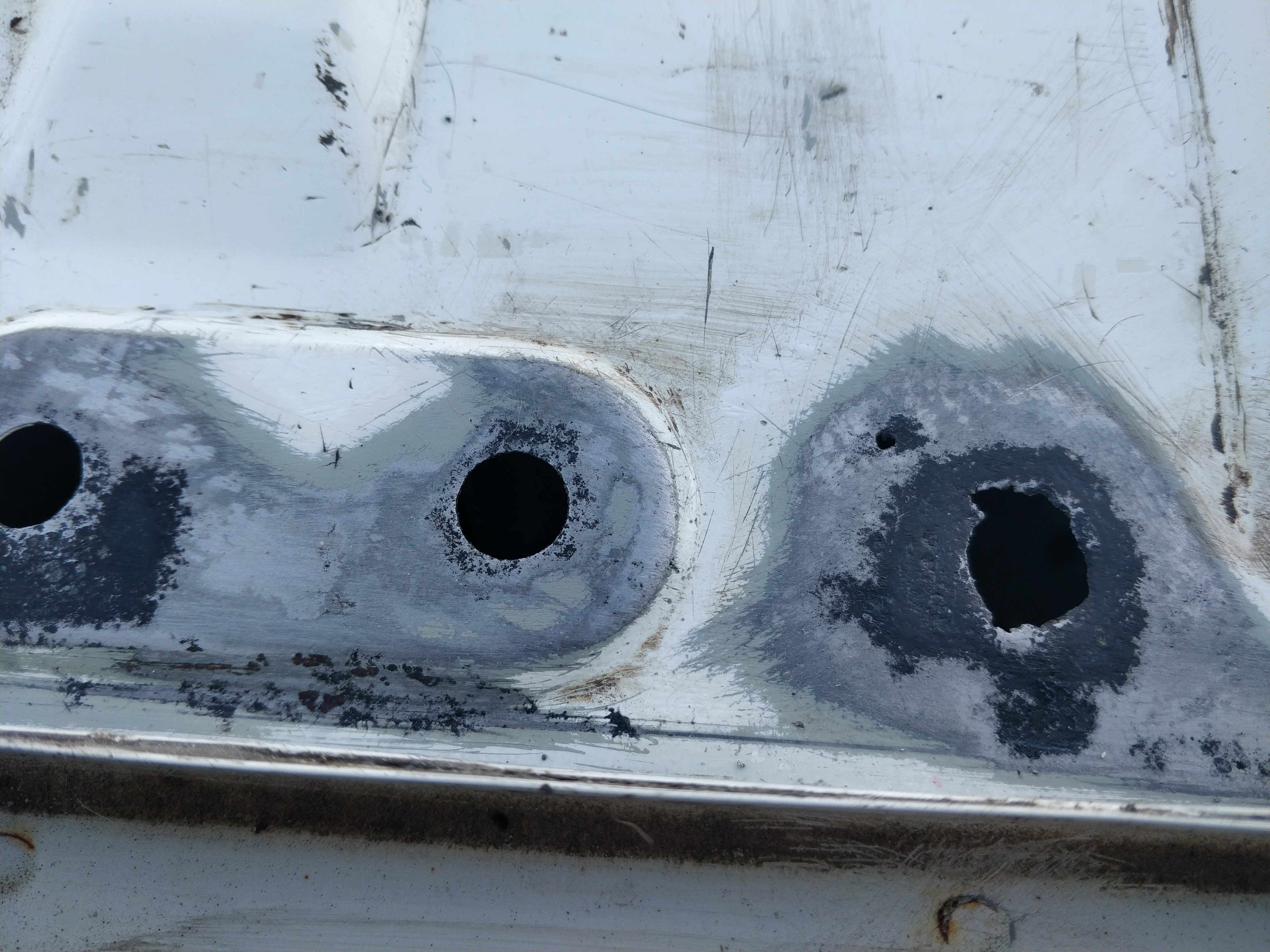 I protected it with a tarp for the night, woke up early to remove it and after 24h TADAM !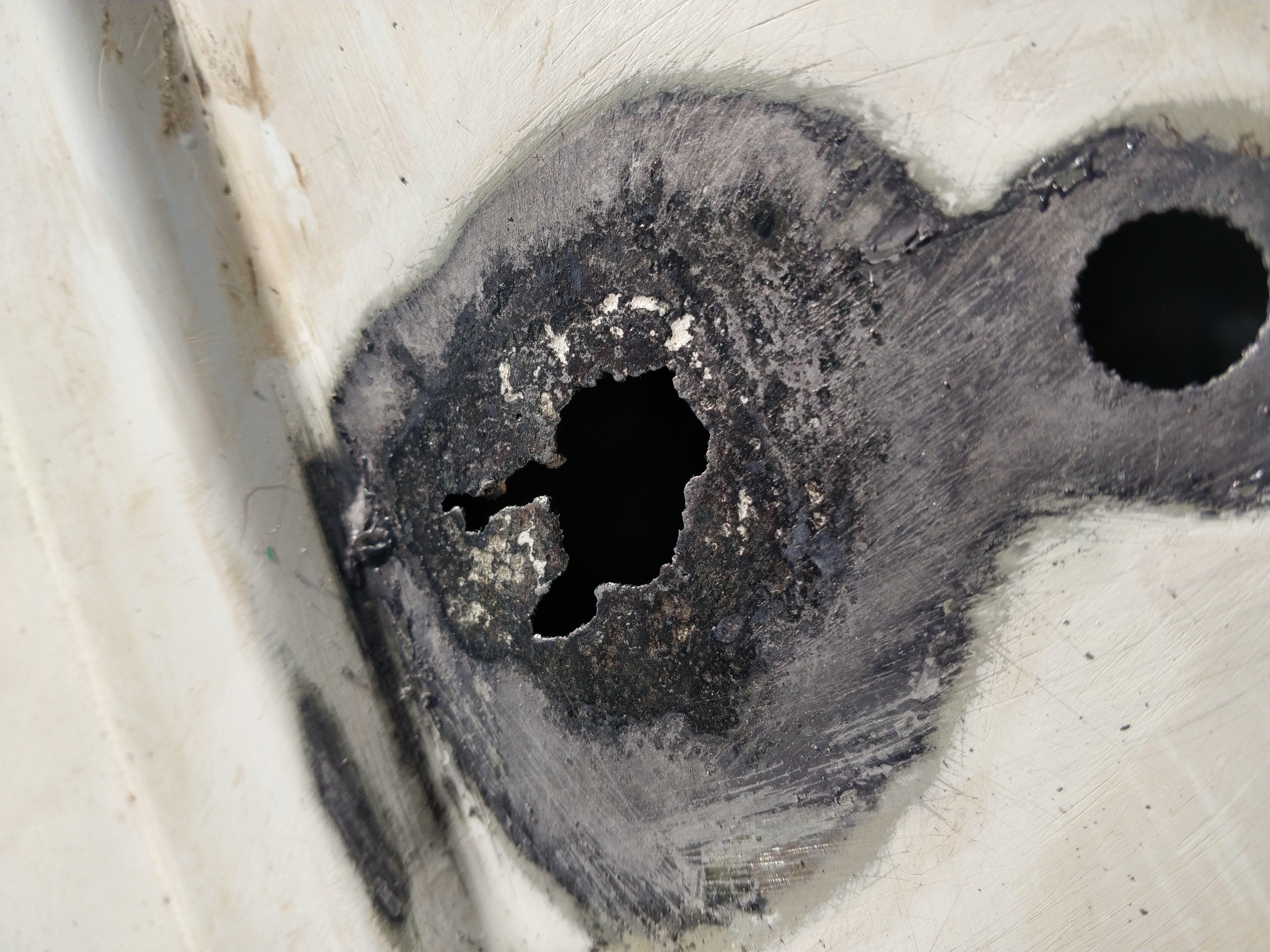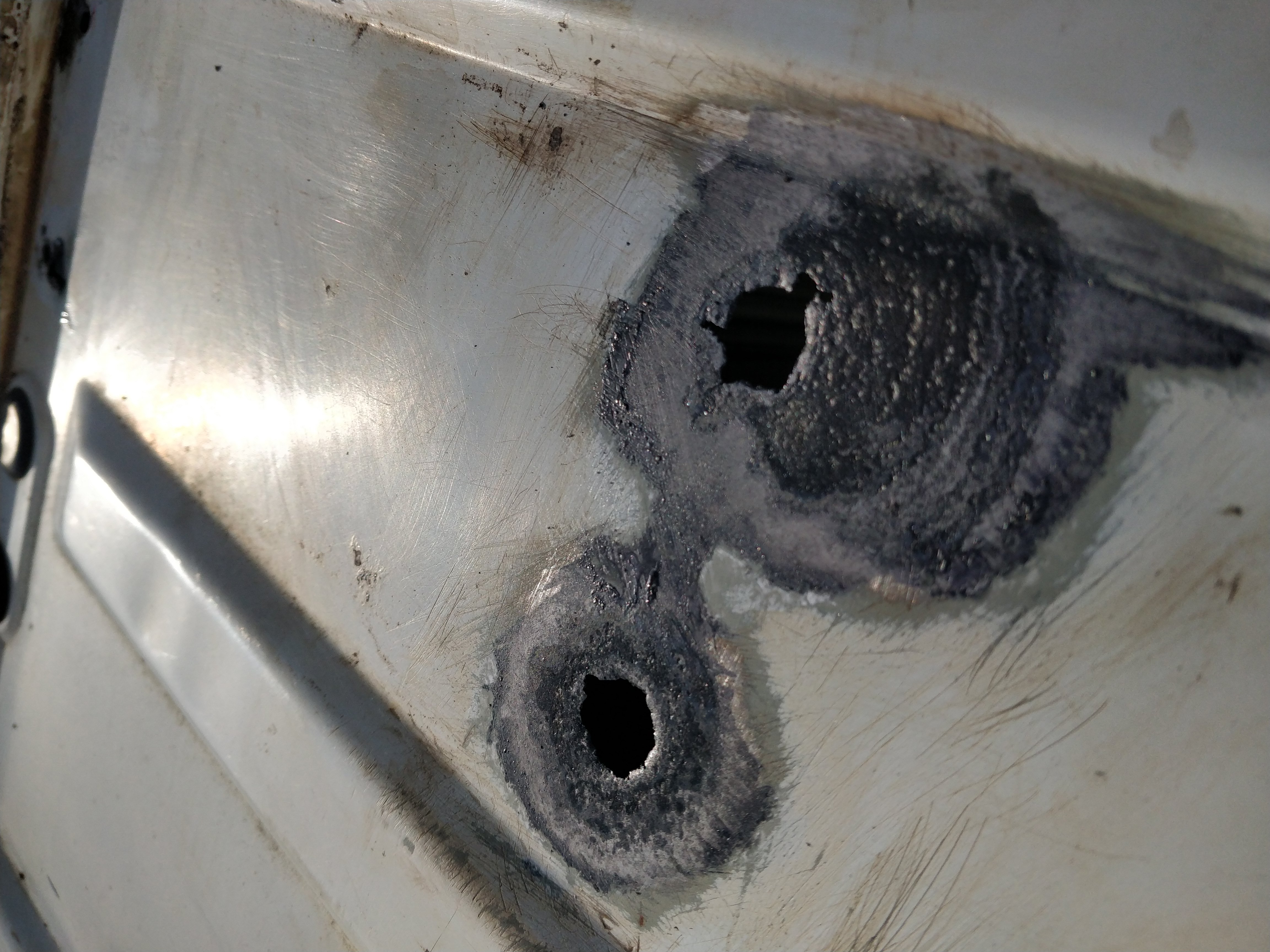 So I started the next step Epoxy and glass fiber, it took around 2h to do it all proprely.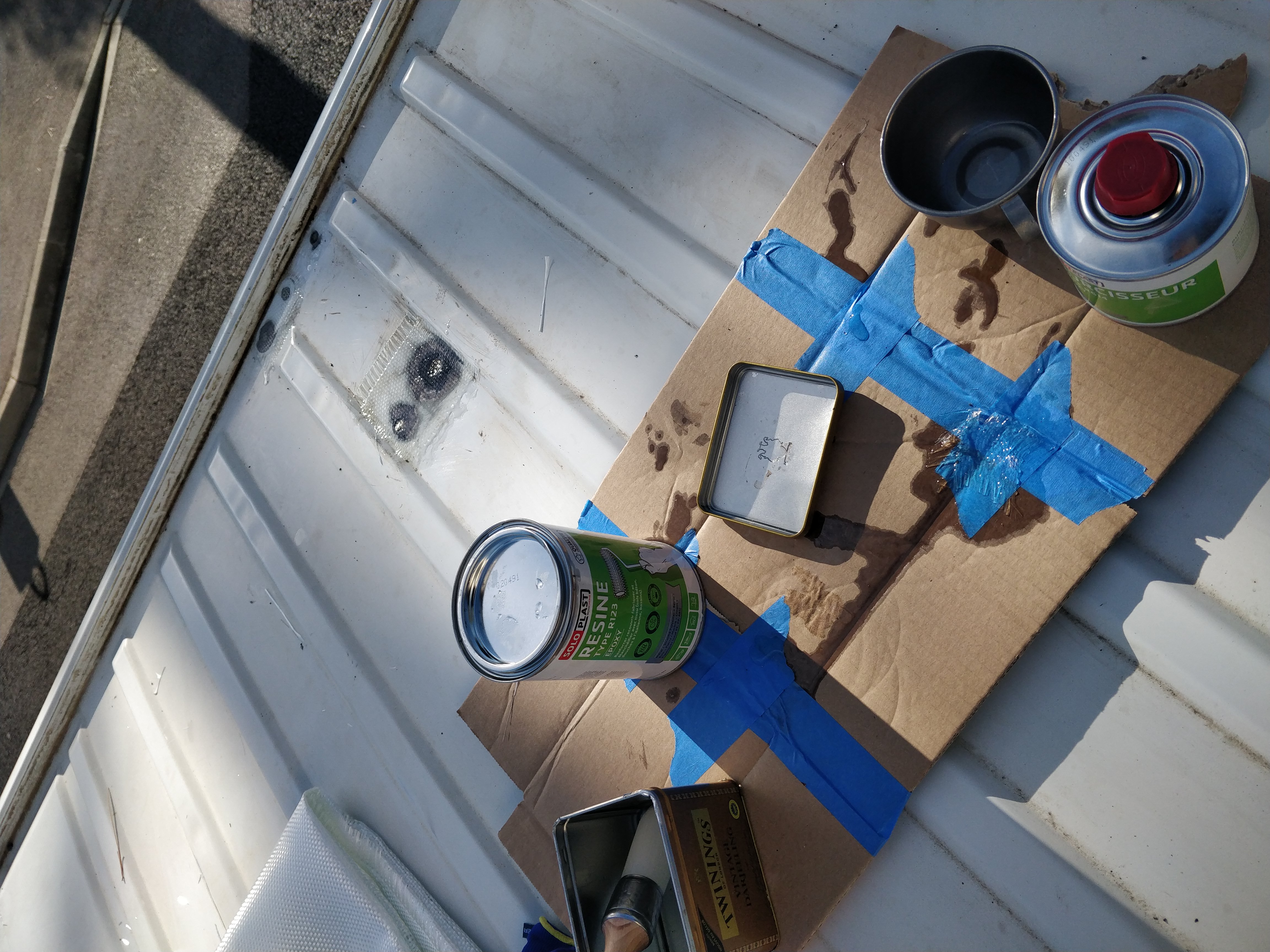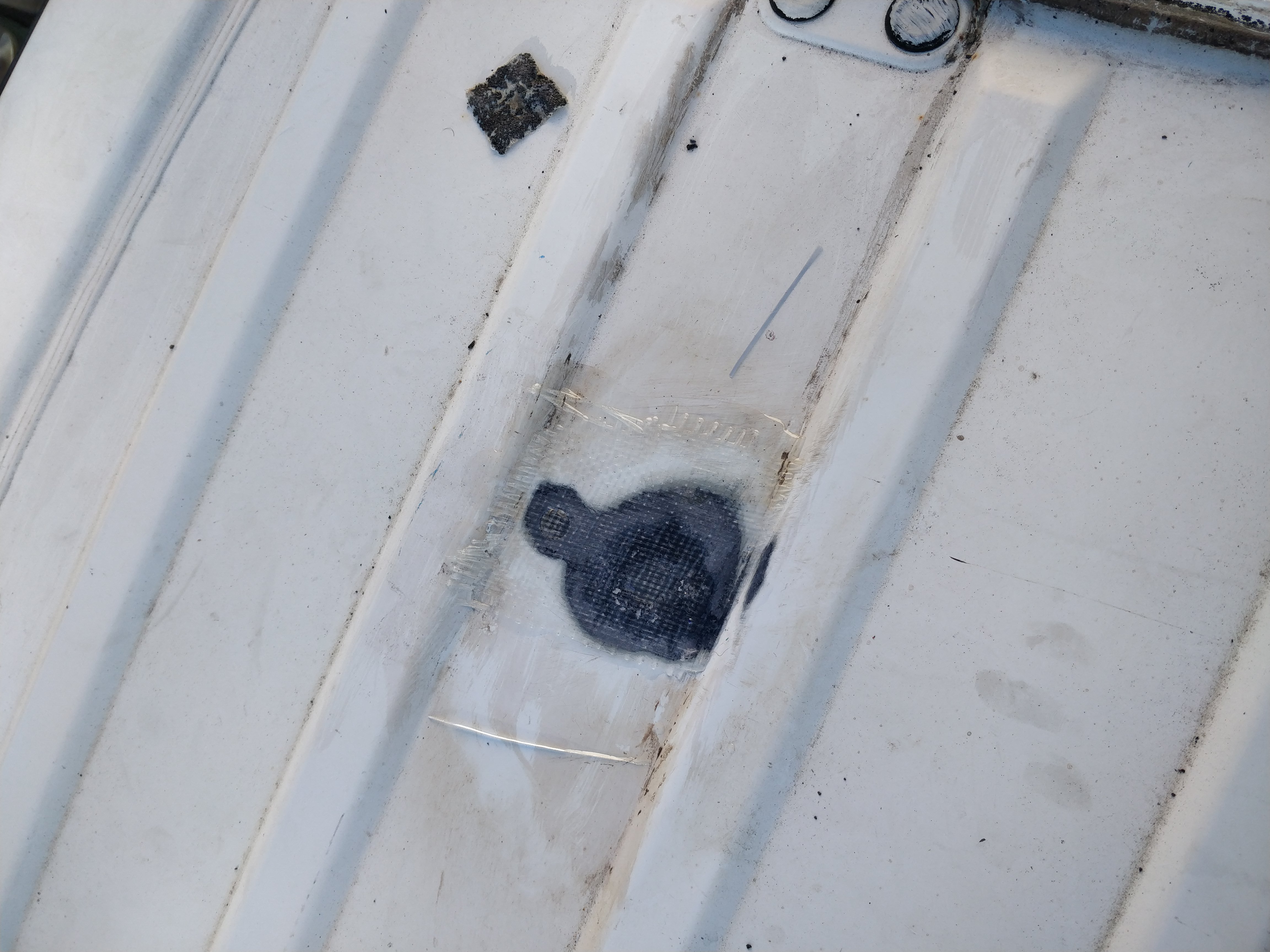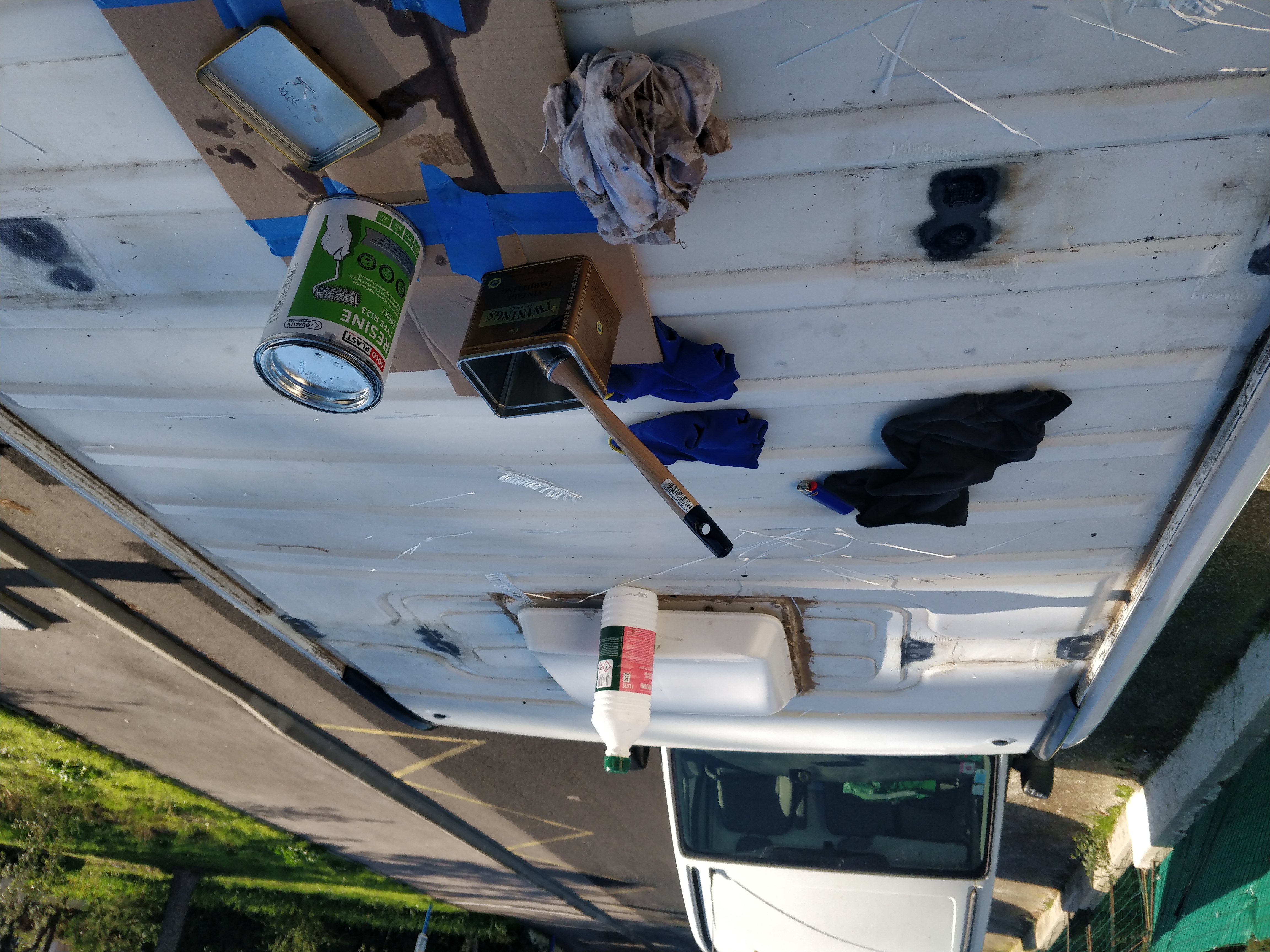 I waited 48h because one epoxy didn't dry, and so I had to remove and redo.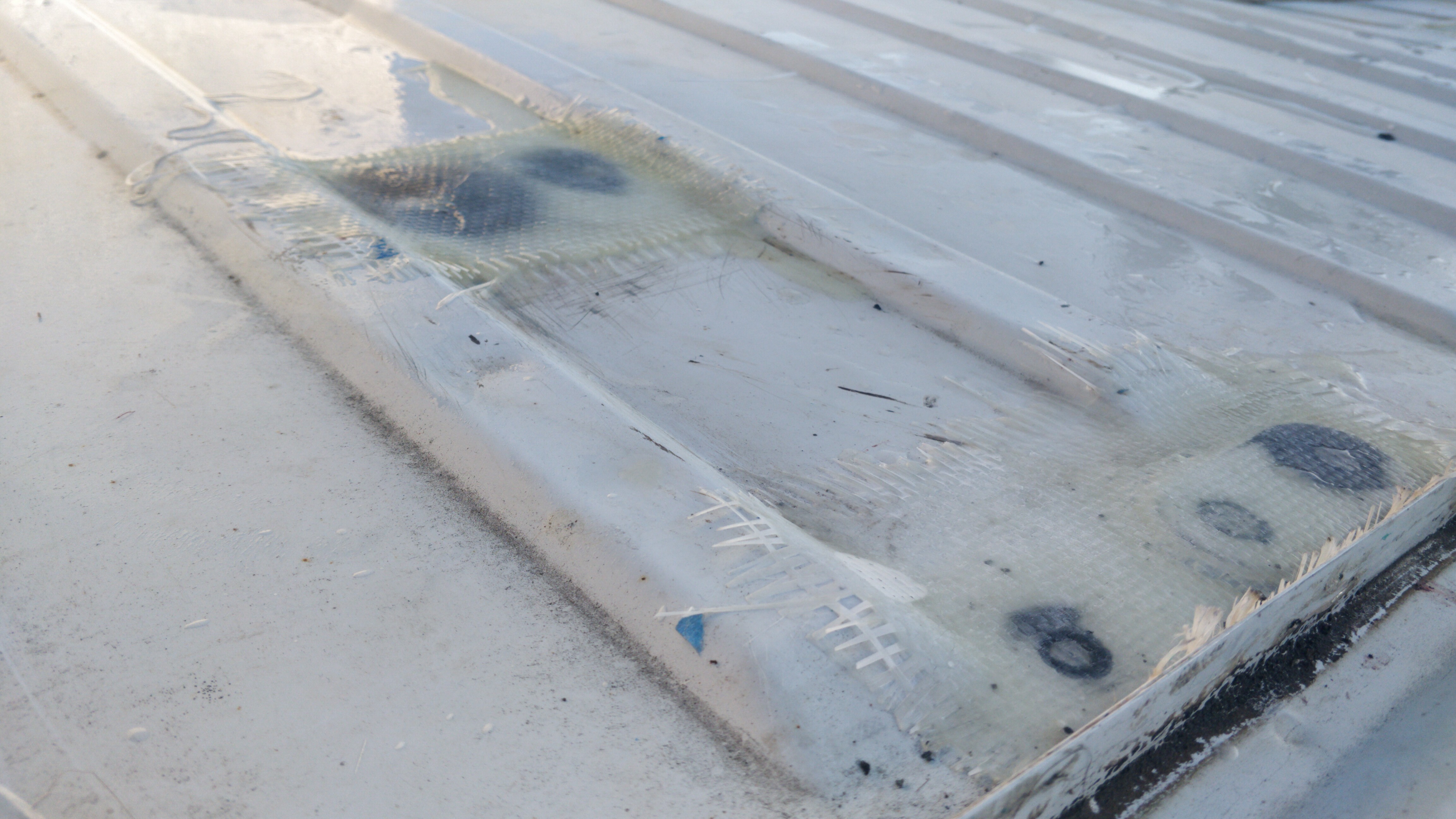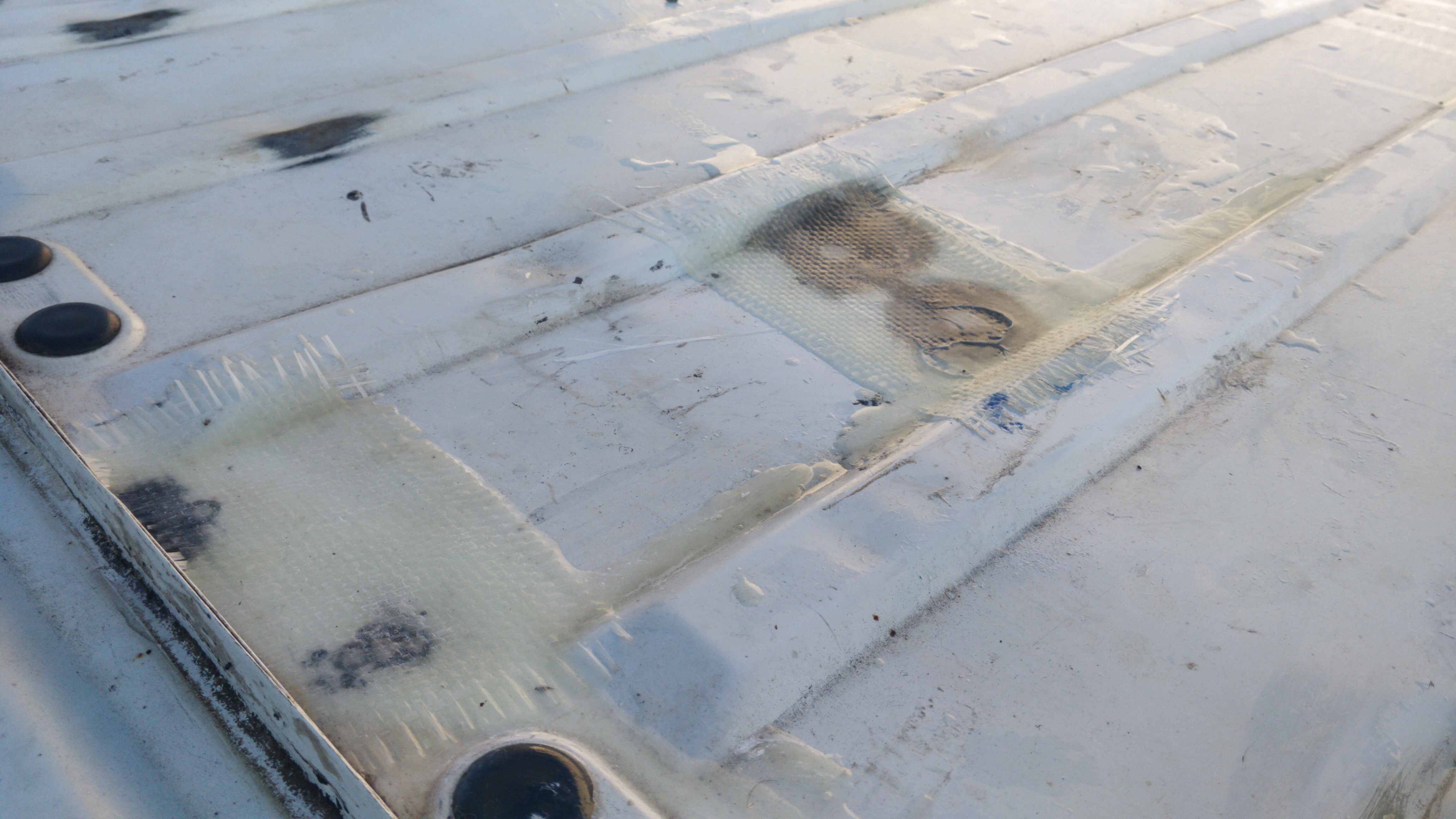 While i was re-doing this one i did the second layer on the others. I made 3 layers for now. I'll see how it hold and if i need more layout i'll try to wait summer time to do them.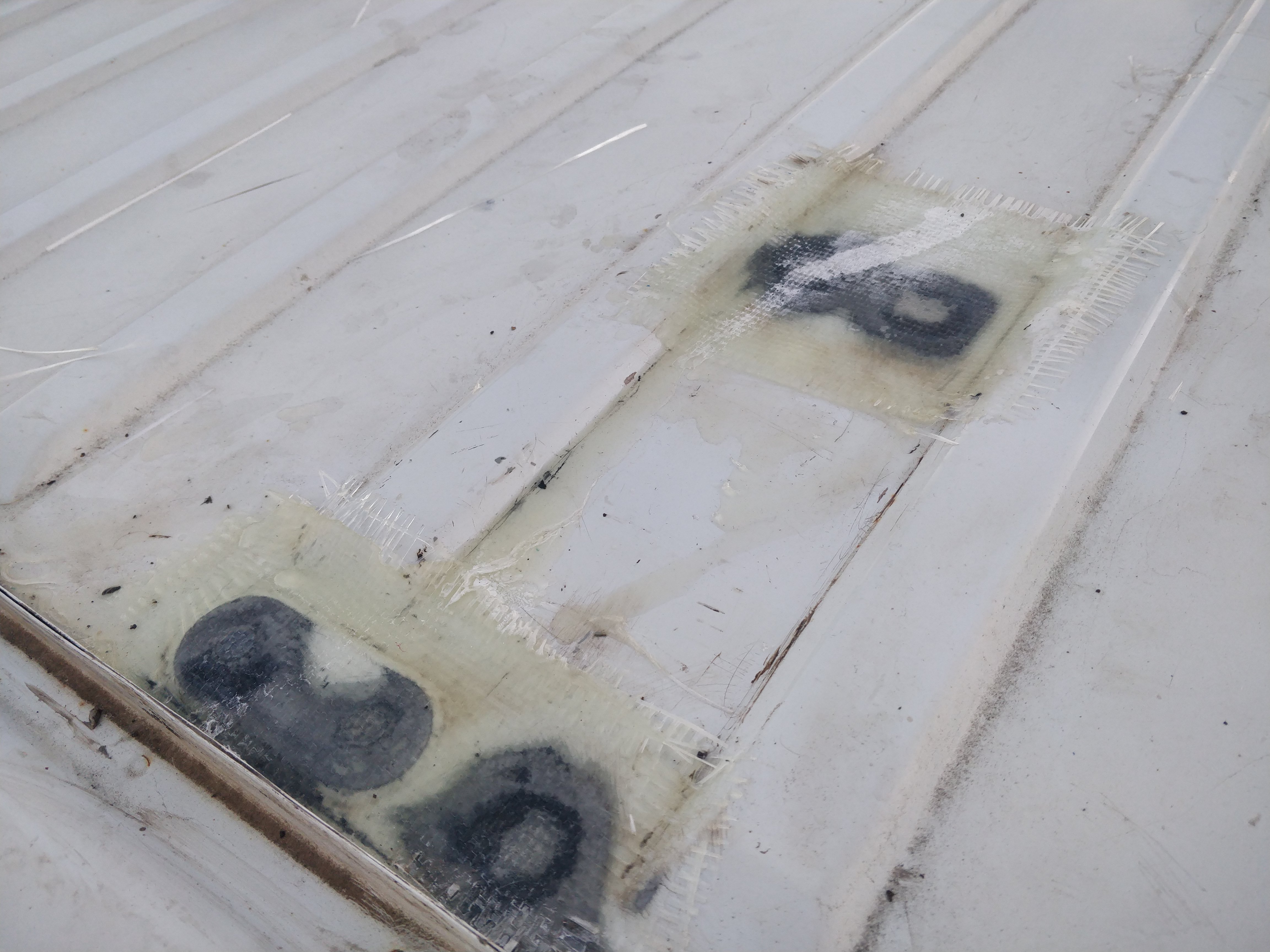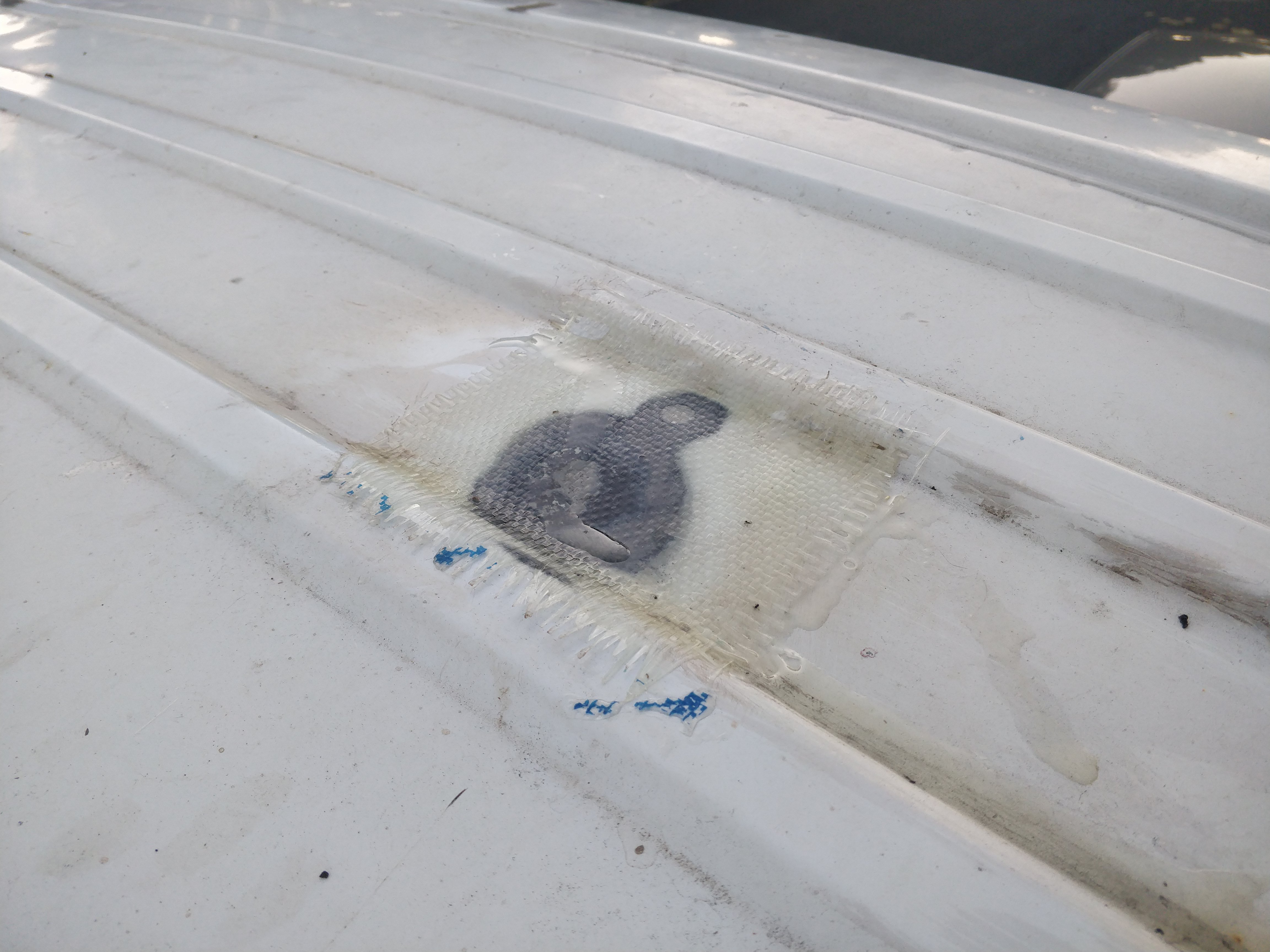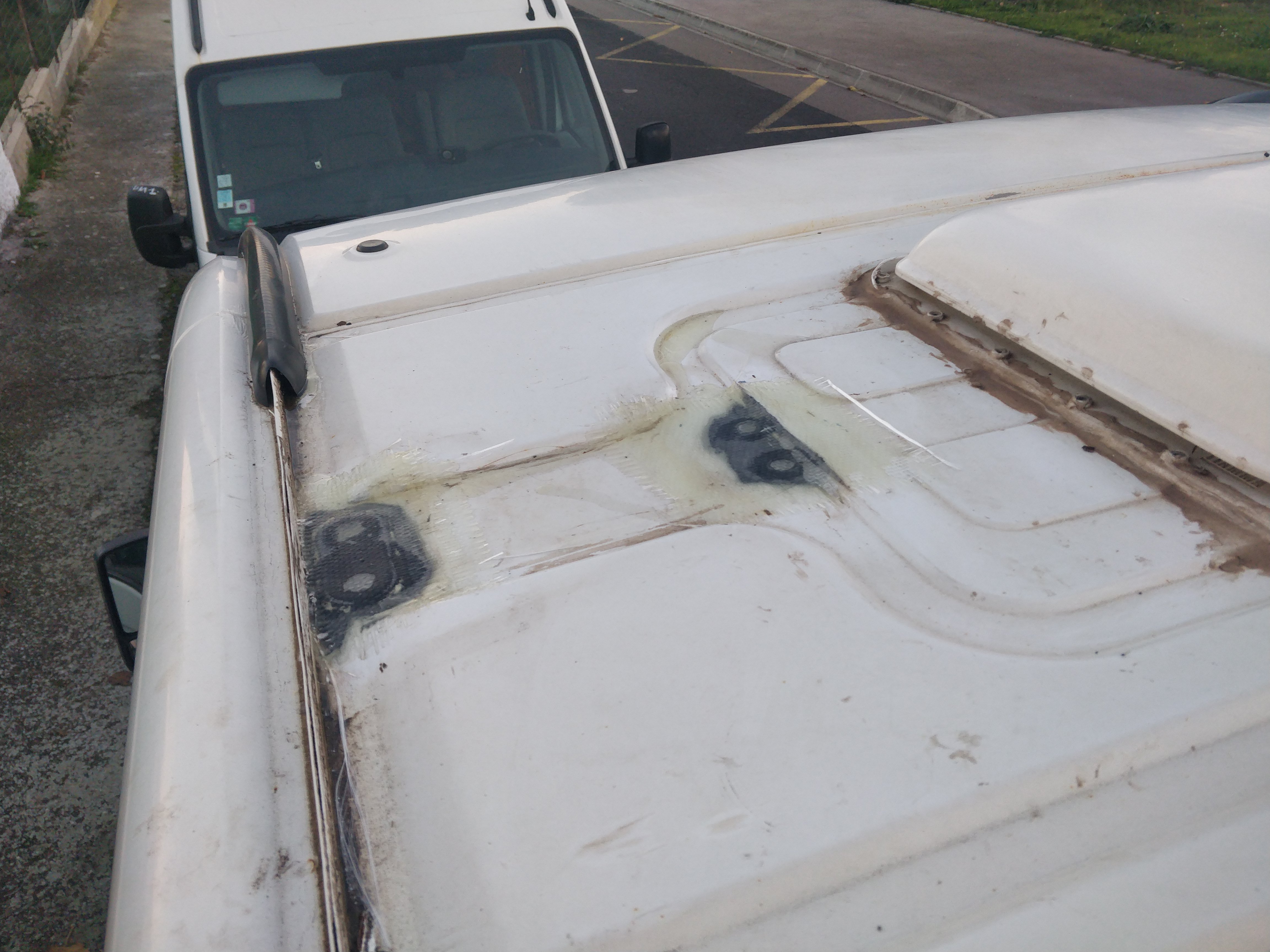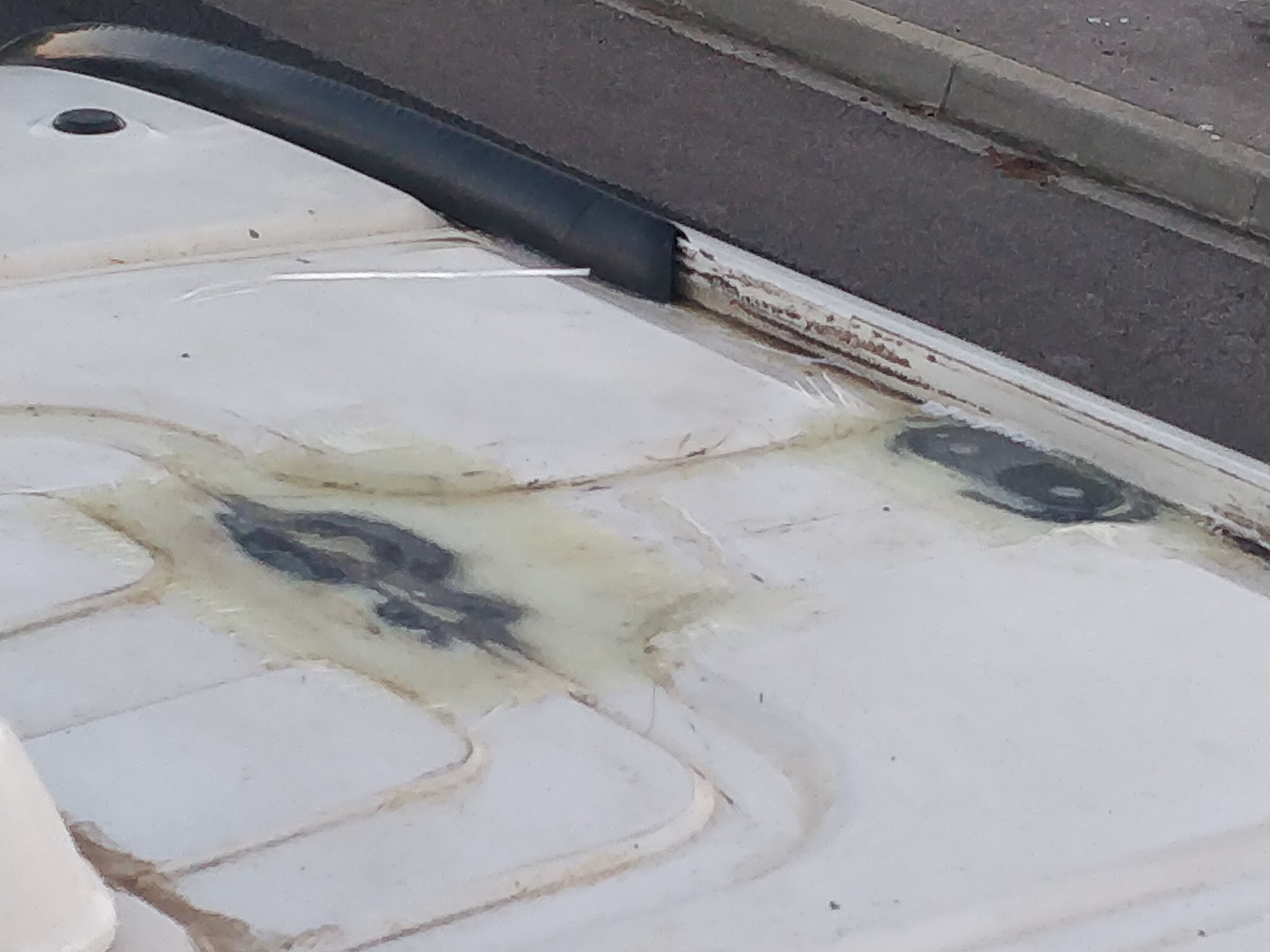 I also started to remove every plastic part on the side of the van to check and oooooh. What a Surprise (not really)!?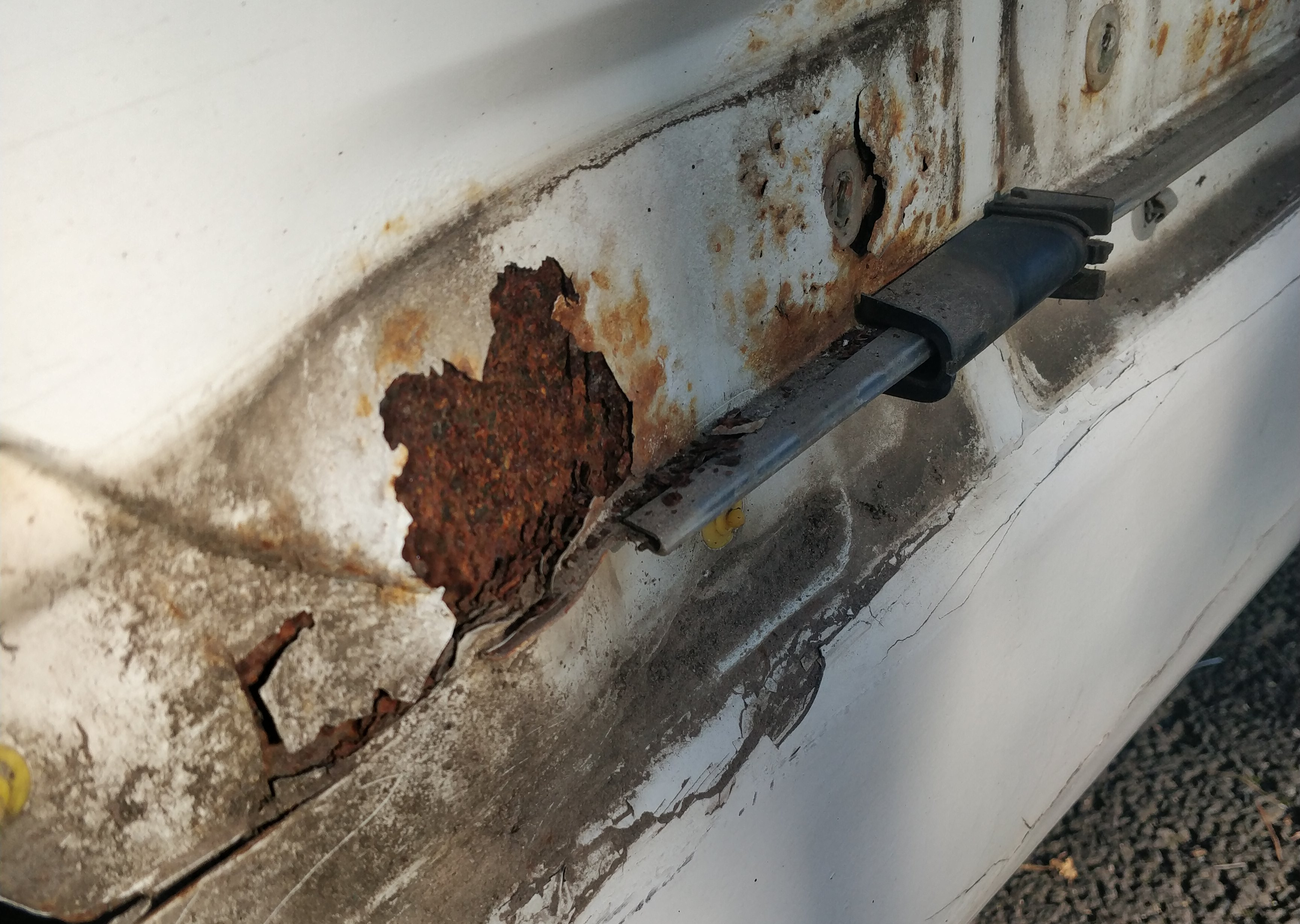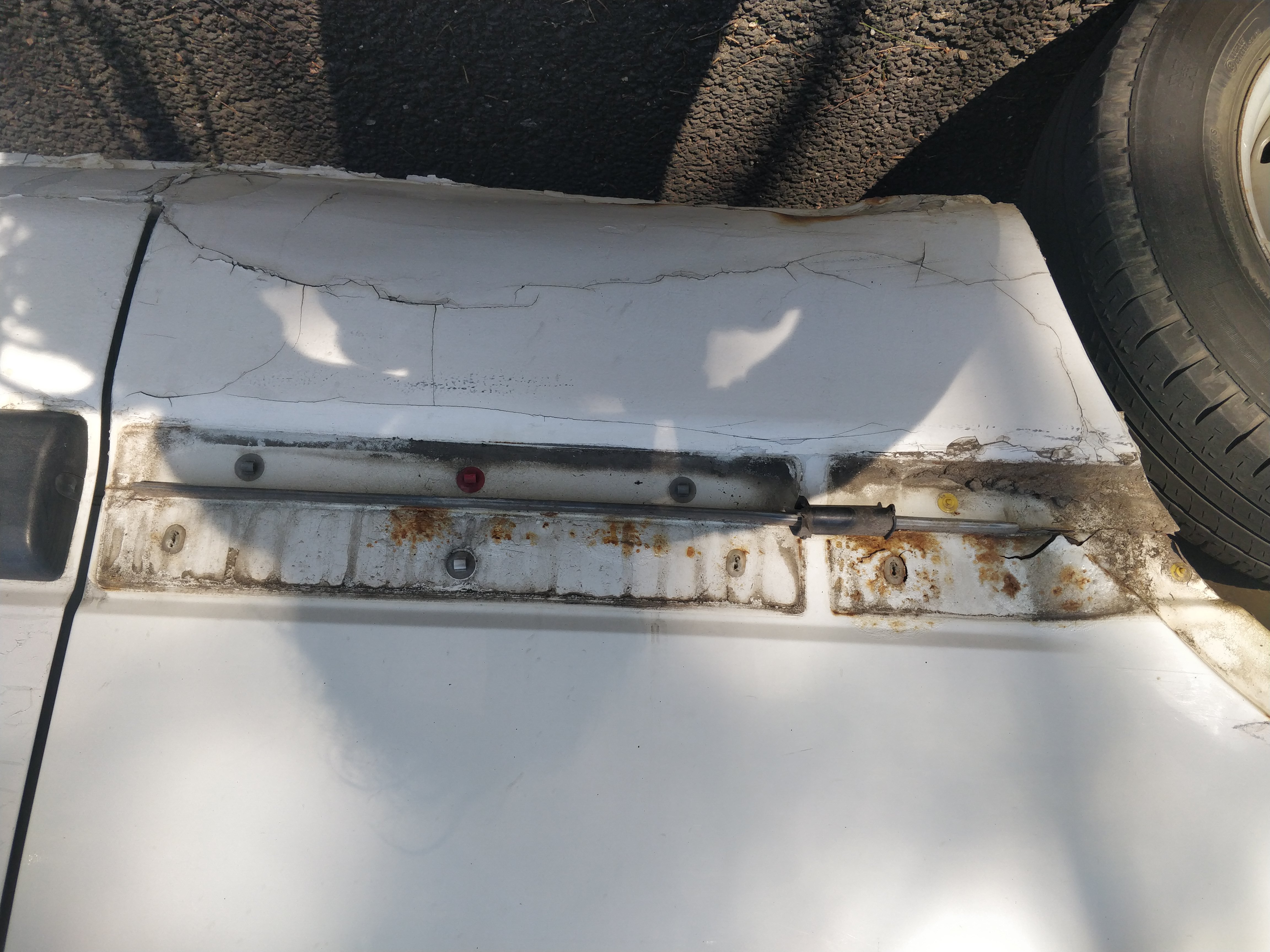 The first side was okay, there was rust, but it had not got the time to break everything. I treated that pretty fast.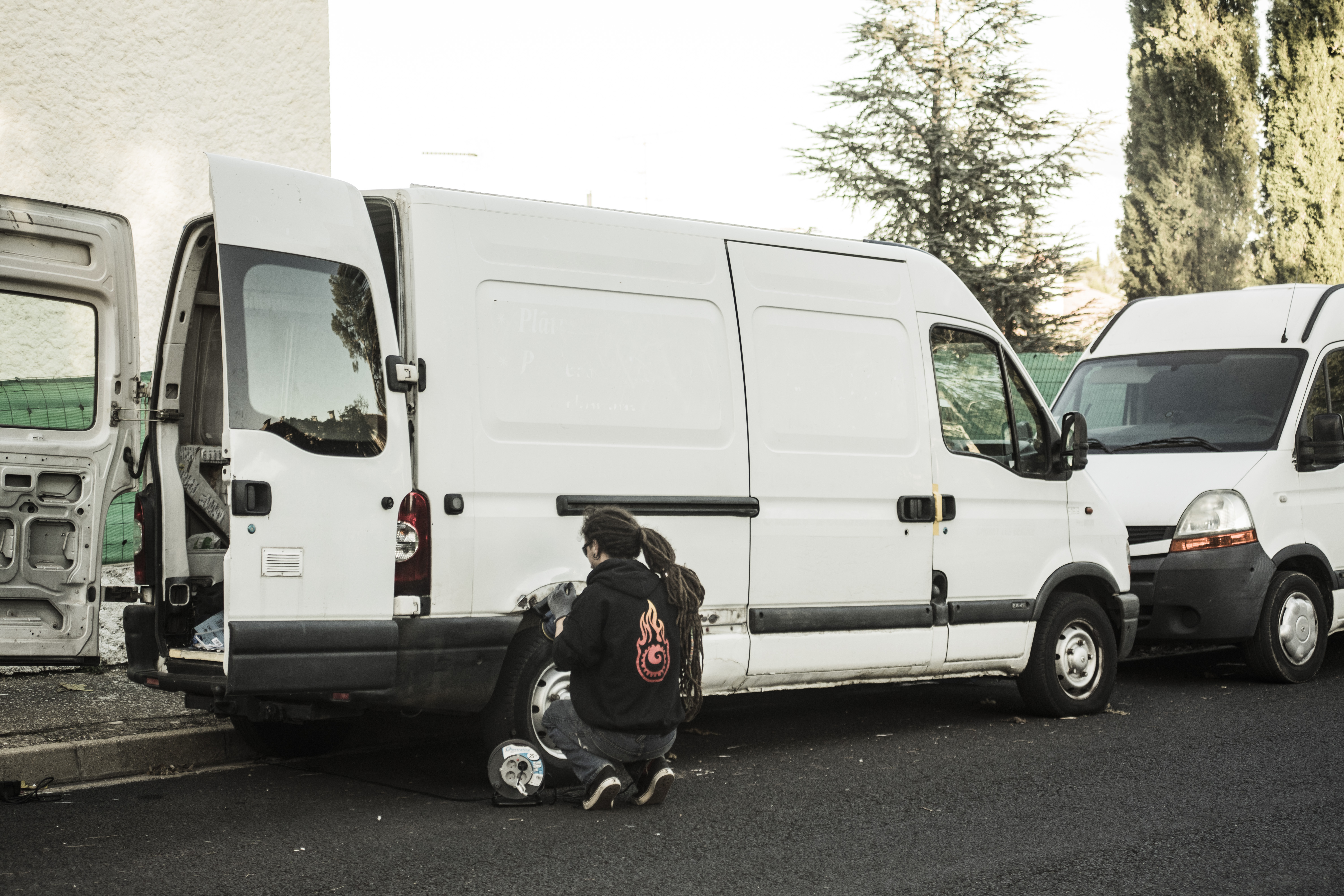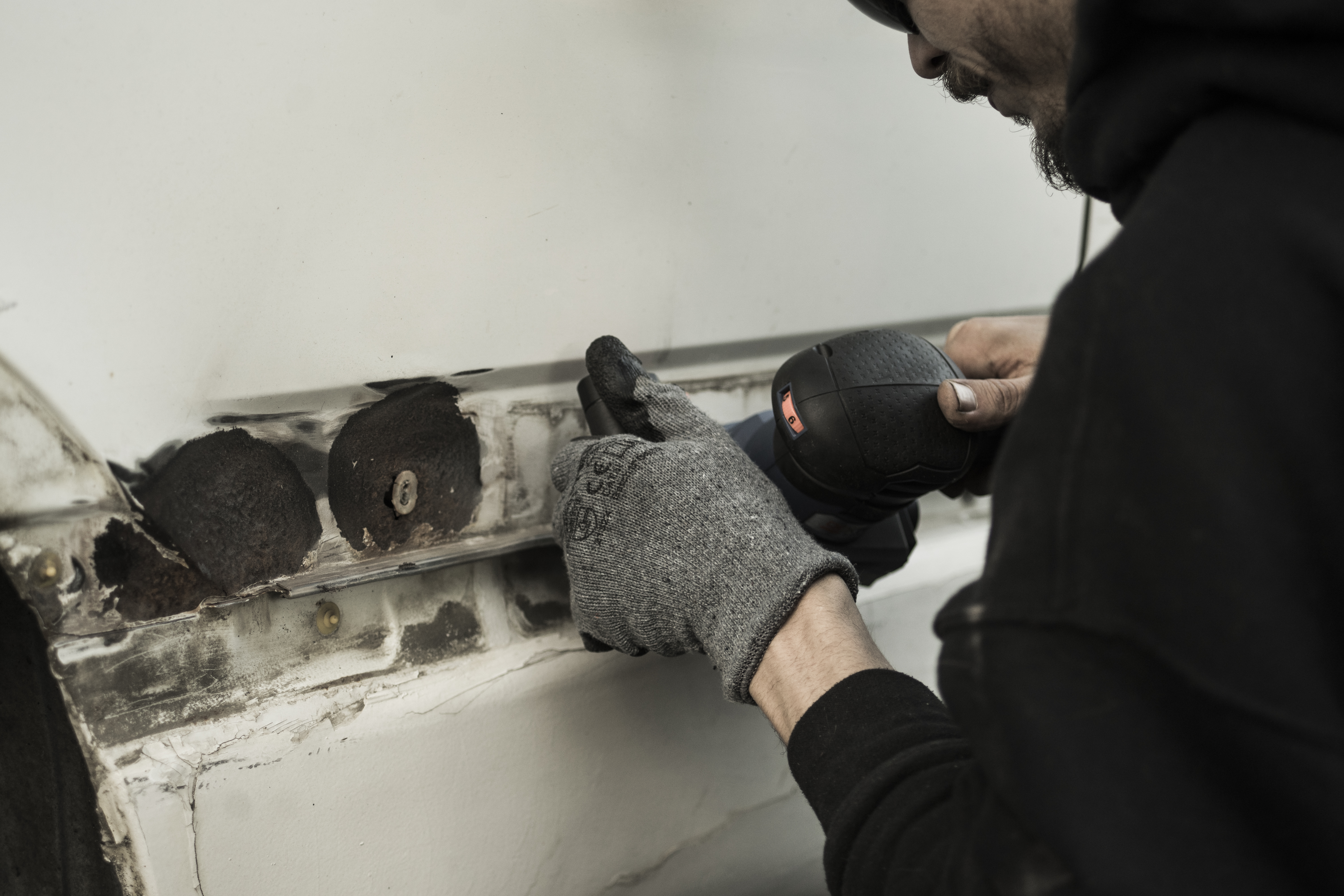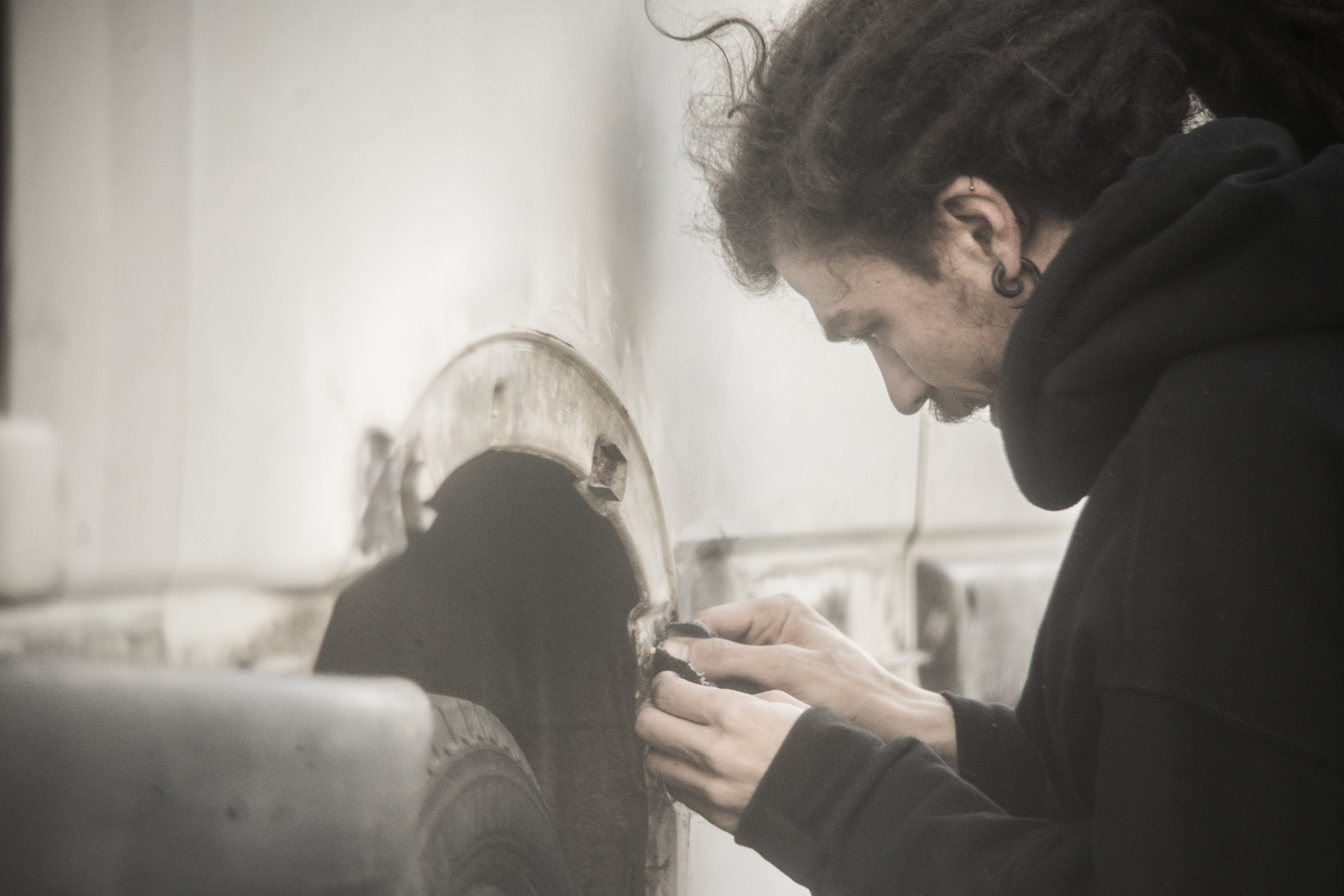 But the other side, That's another story.
Holes on left side.
I could try to describe what i went through. But i think images would be more accurate.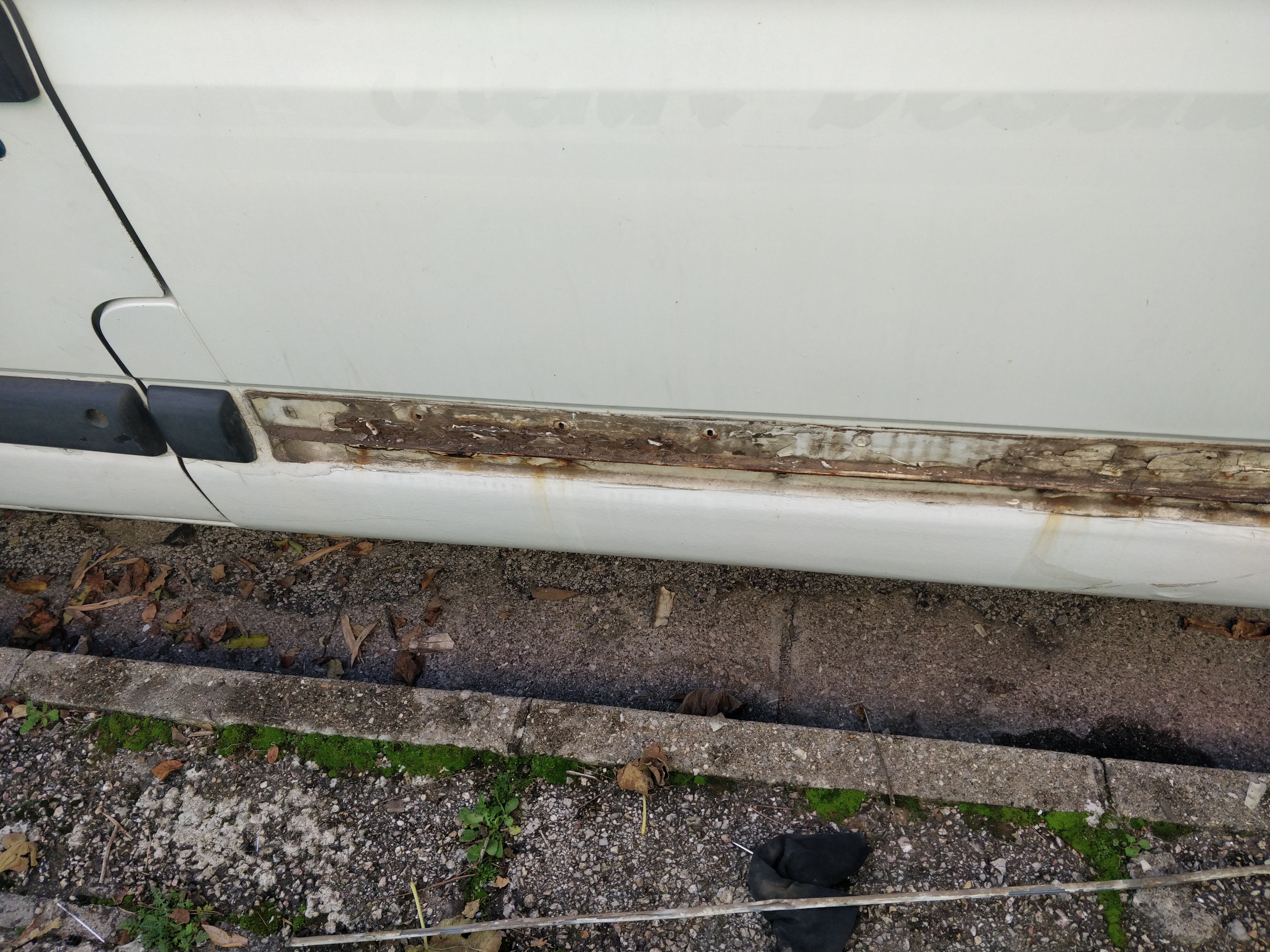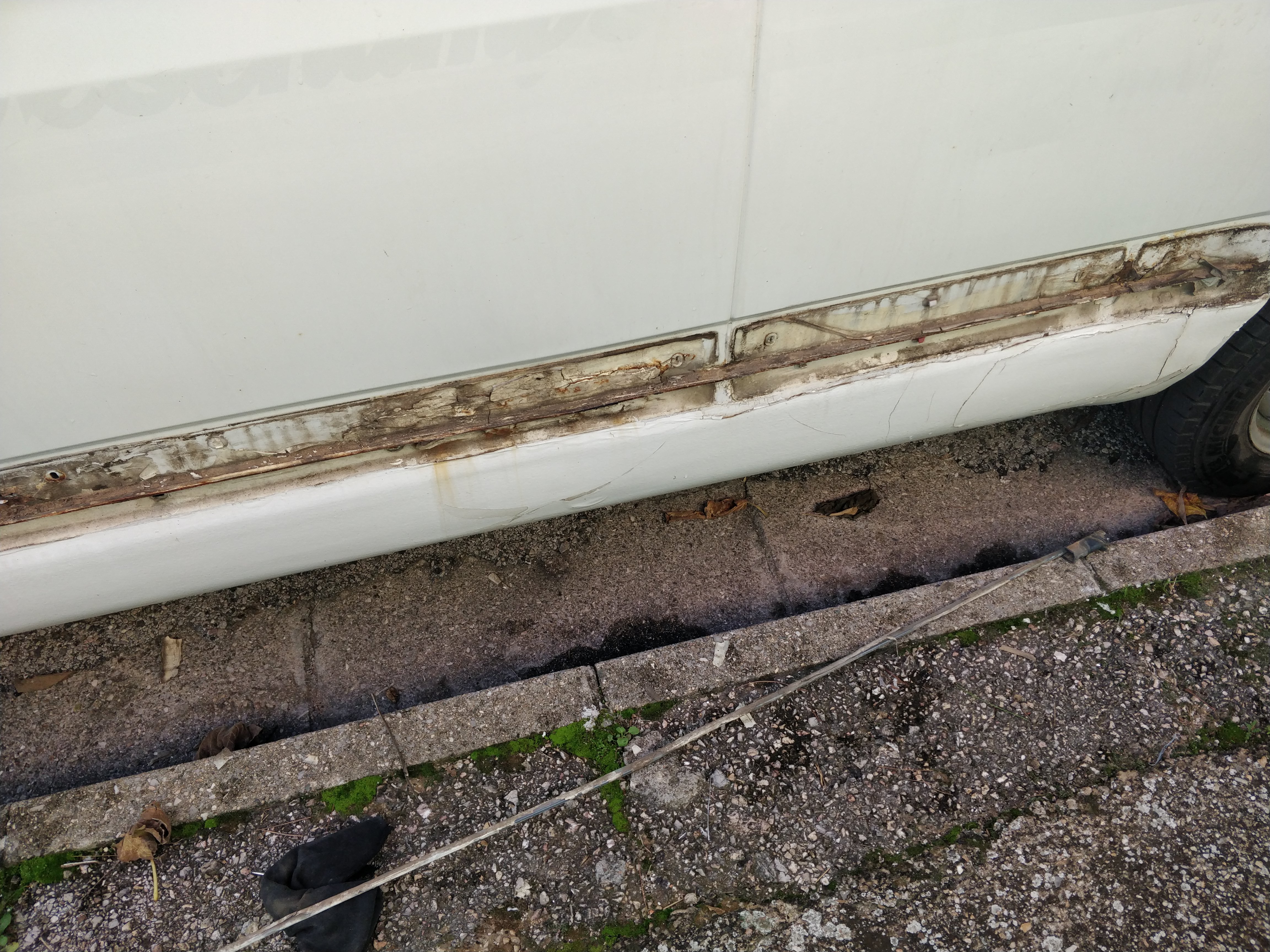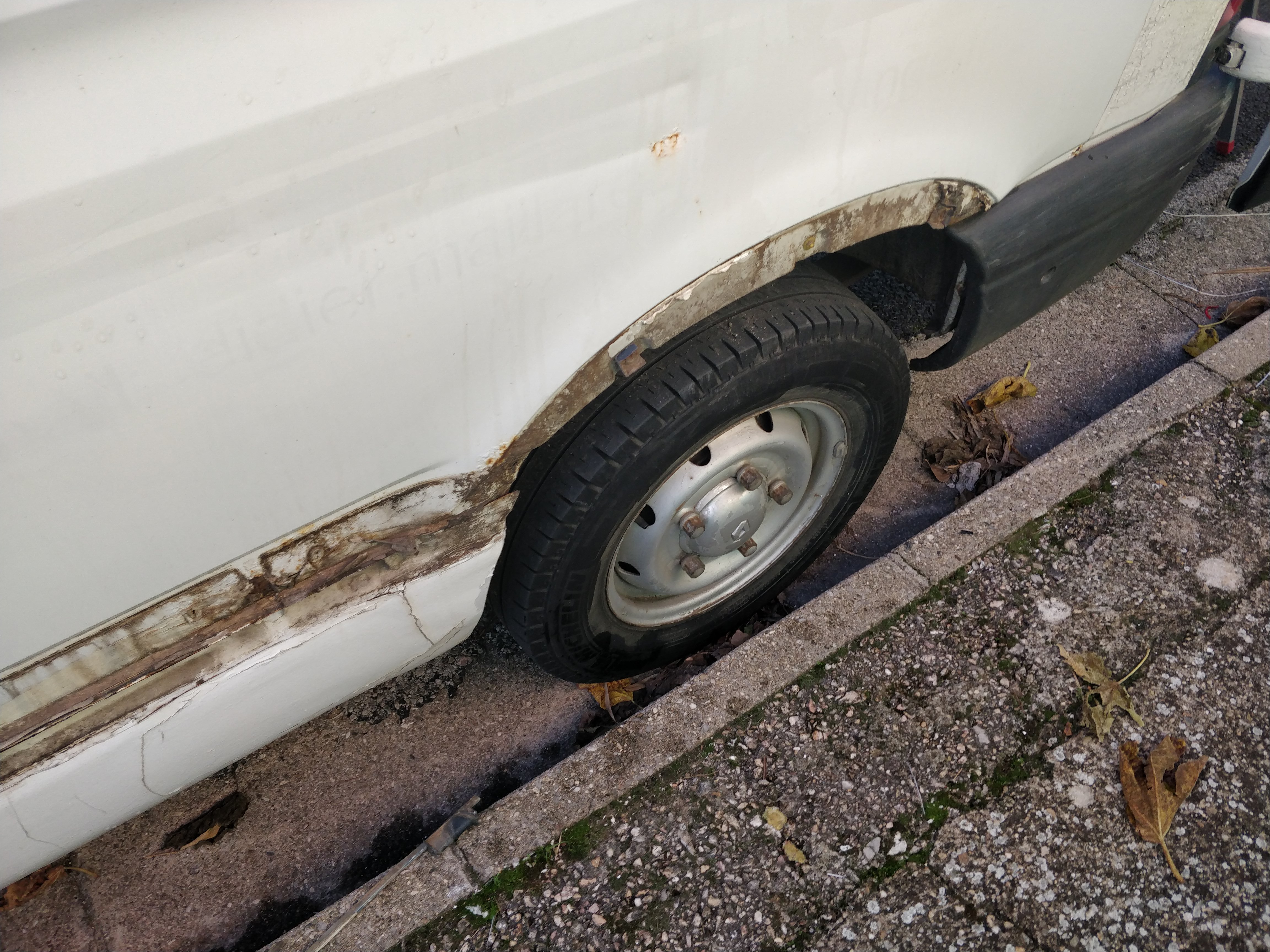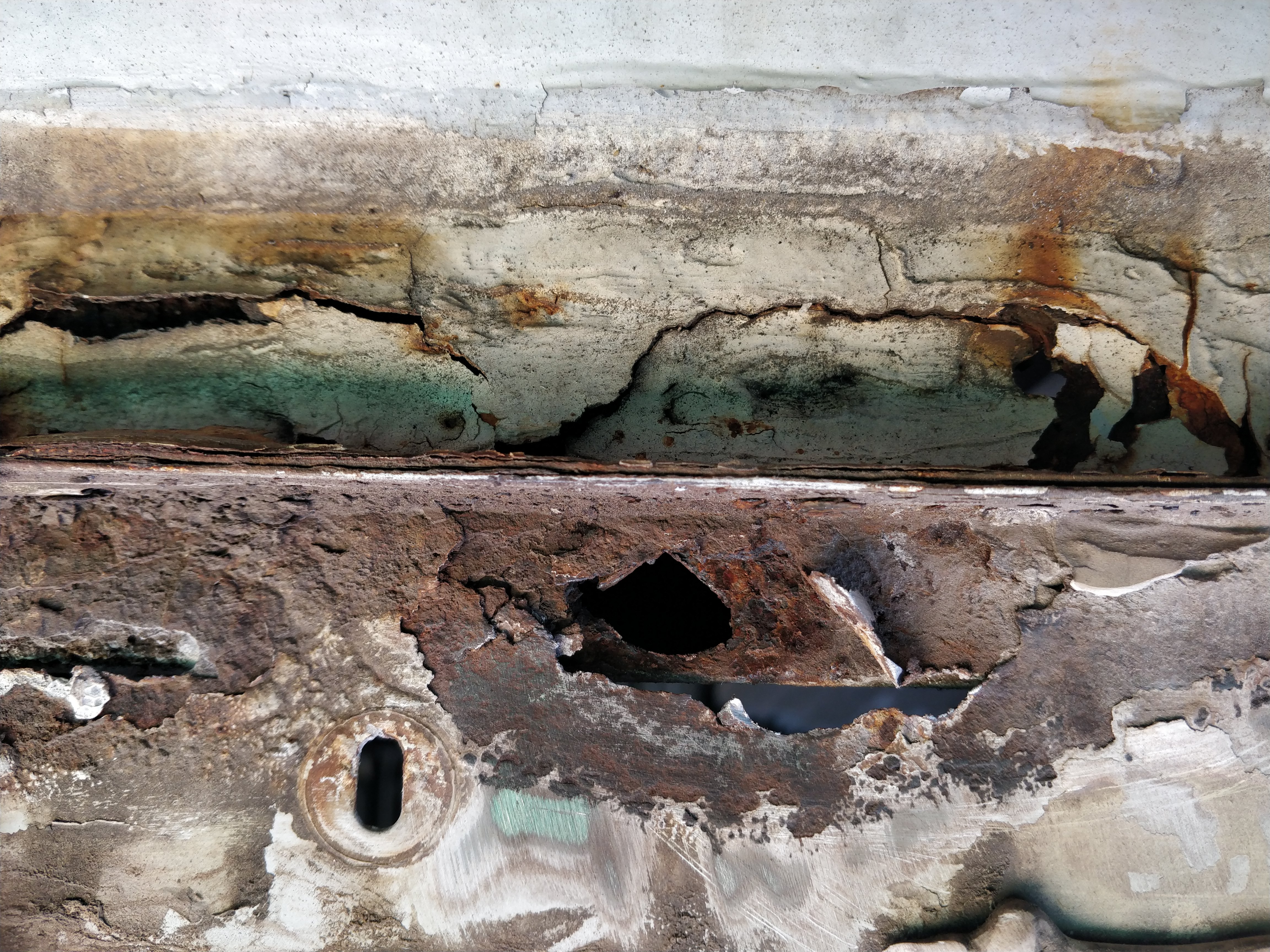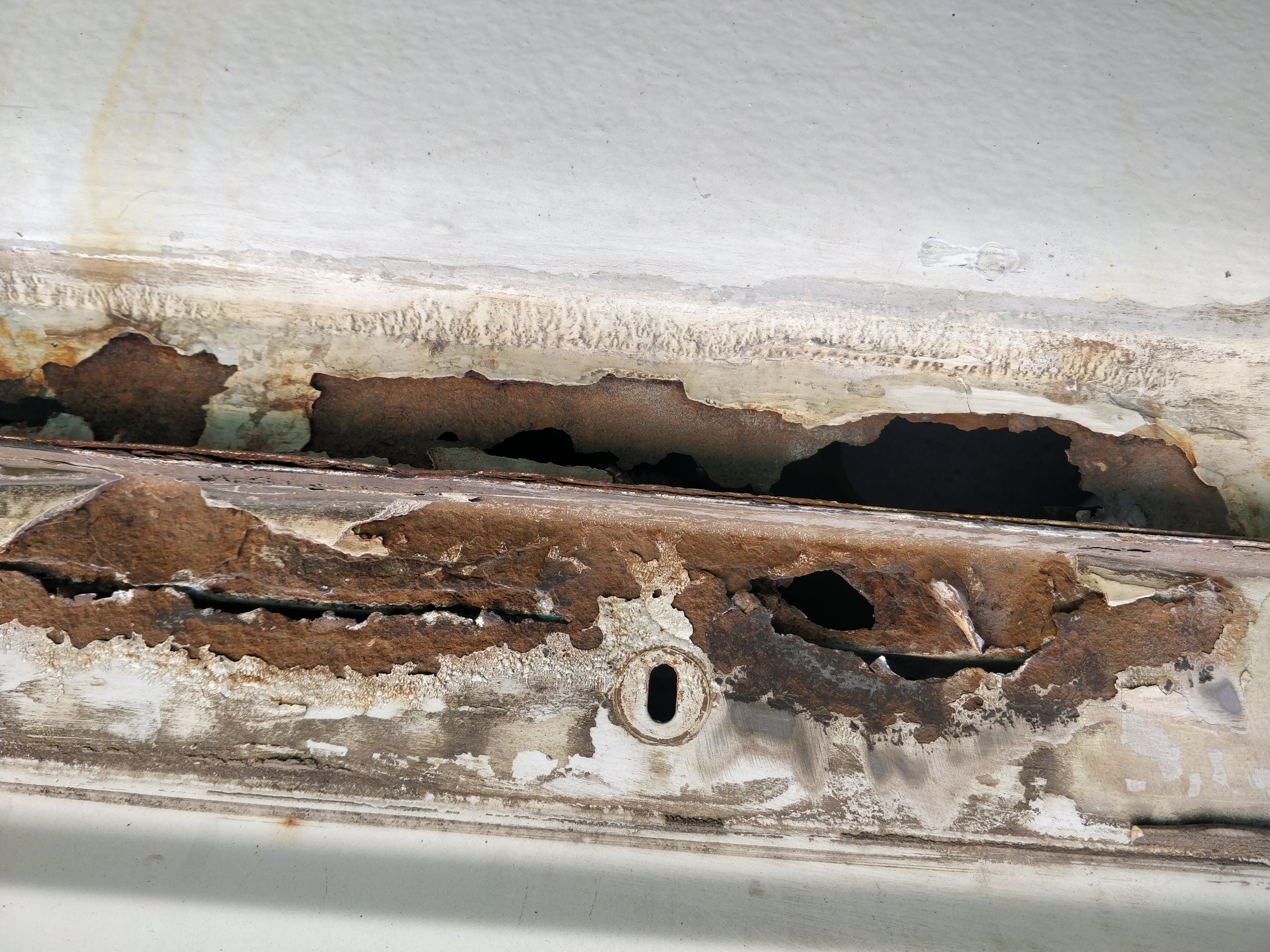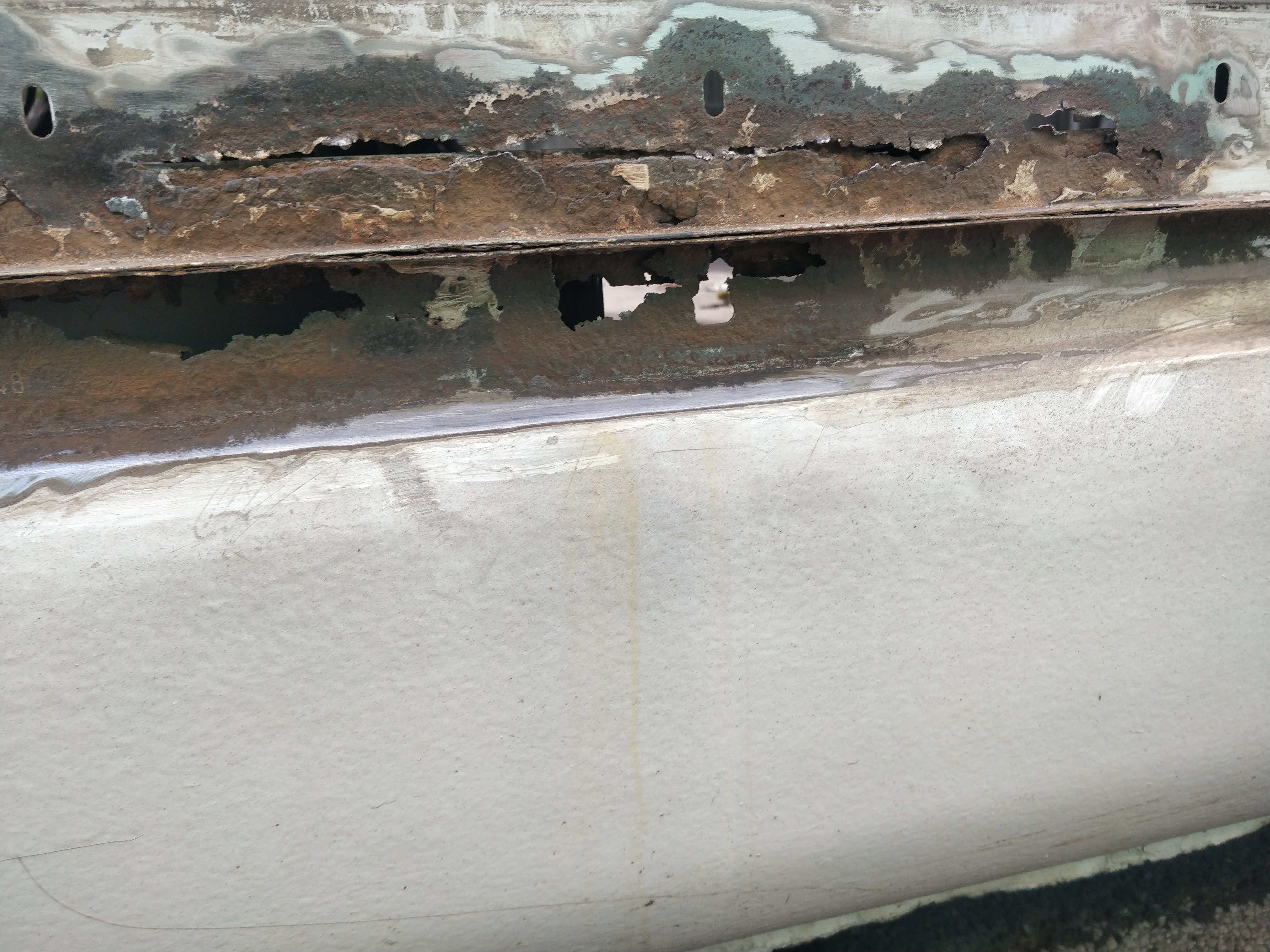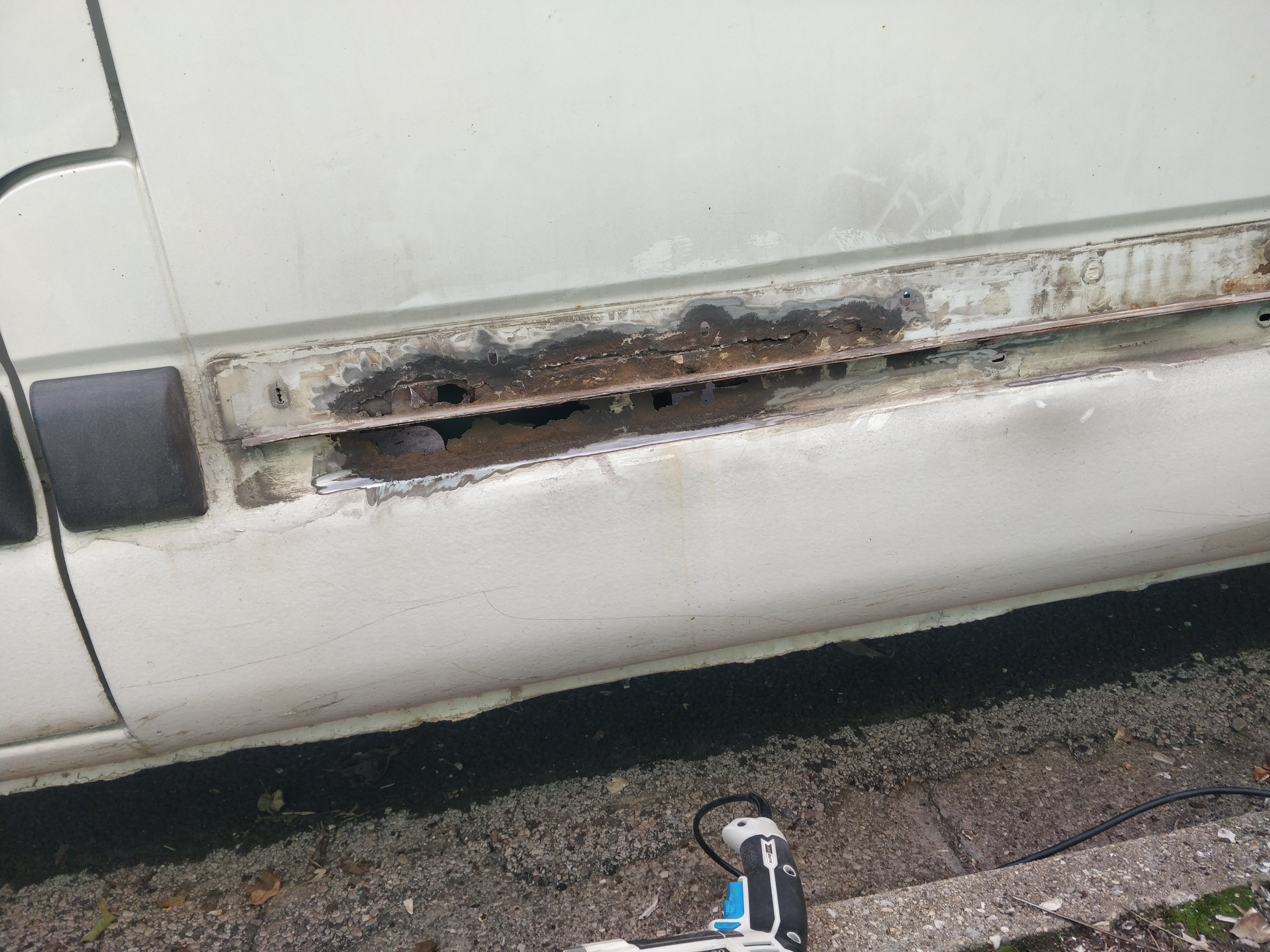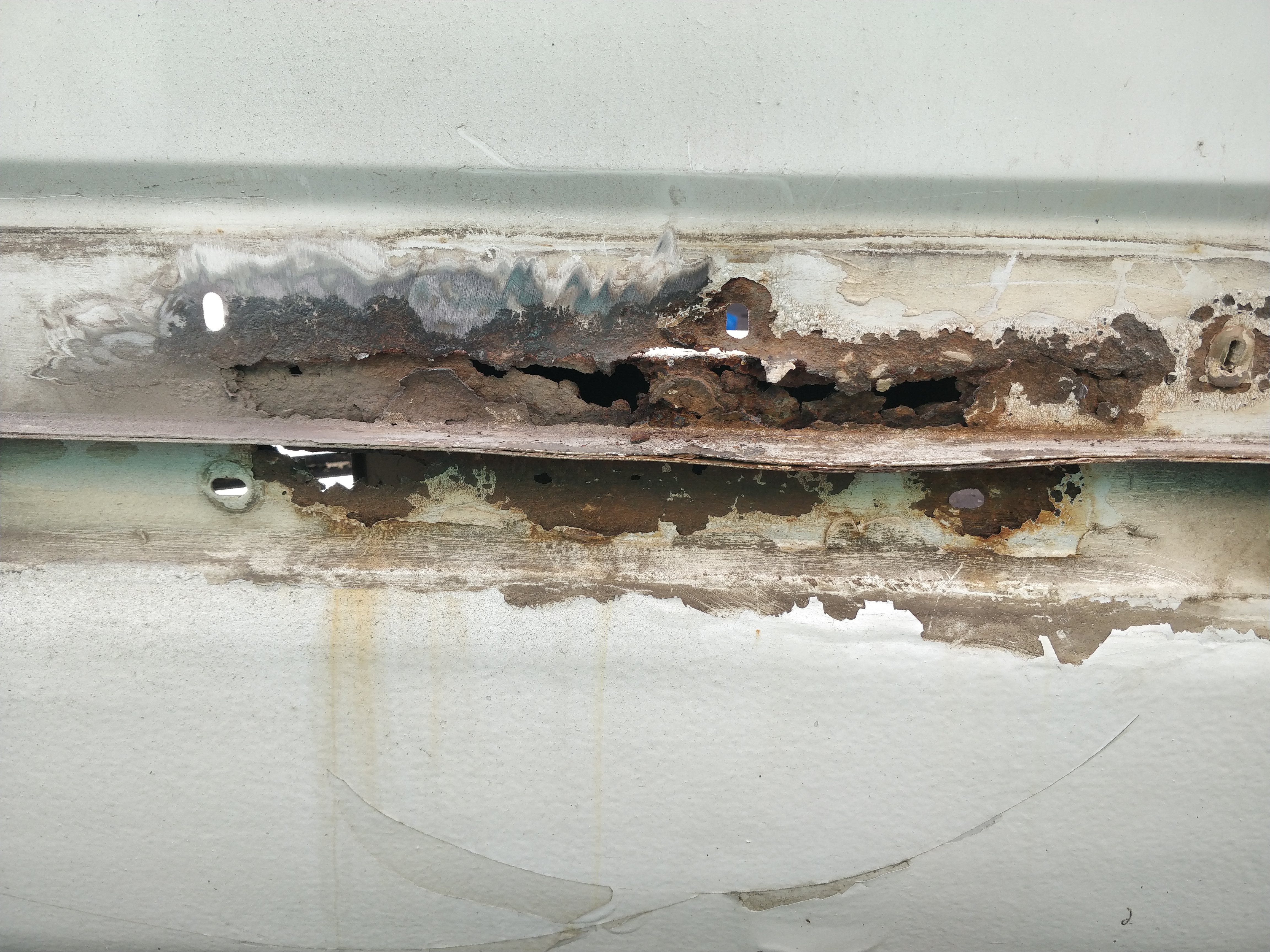 I though it was long so, here some kitty pictures in middle. she spend most of her day with me when I'm working on the van.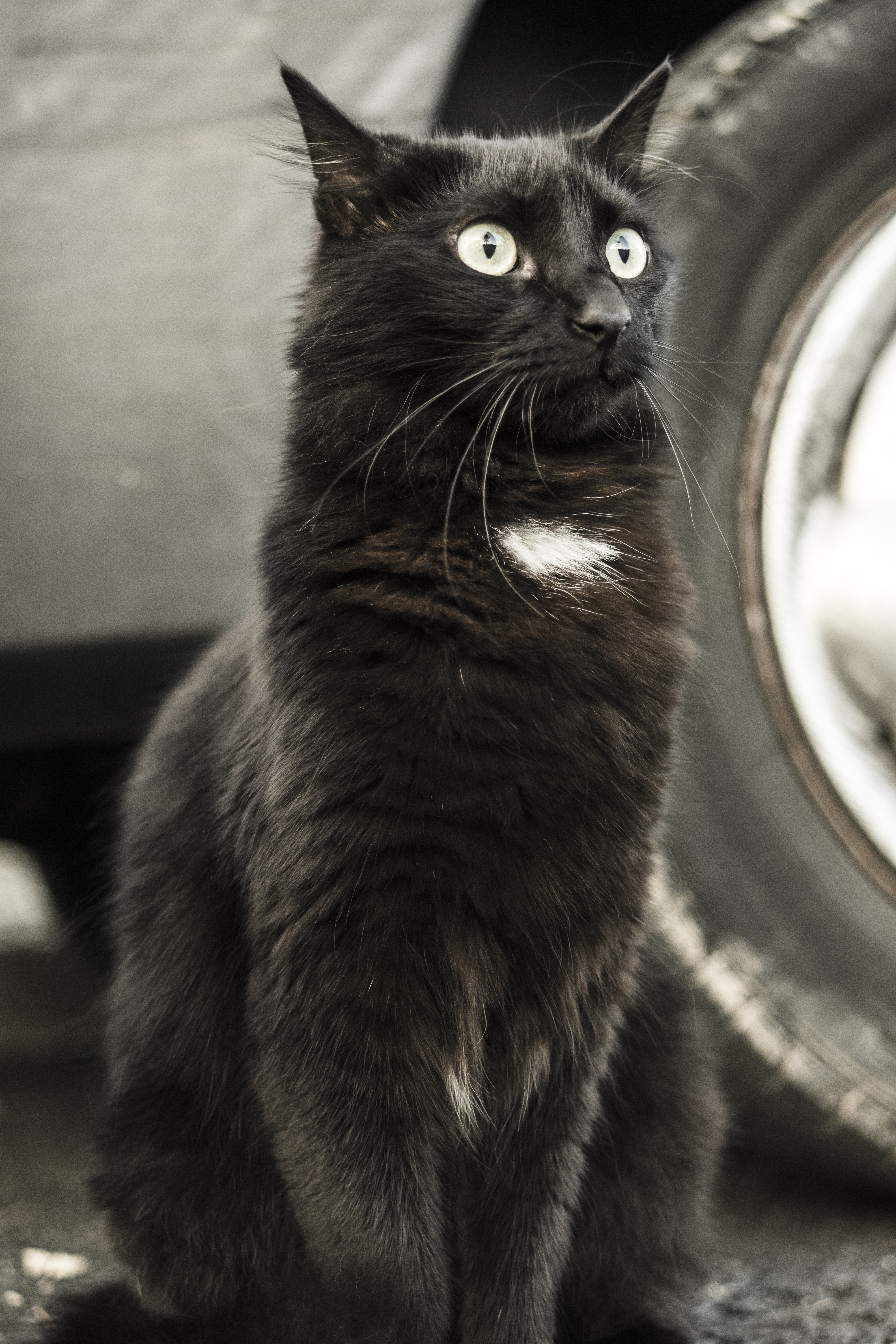 she chill around the van,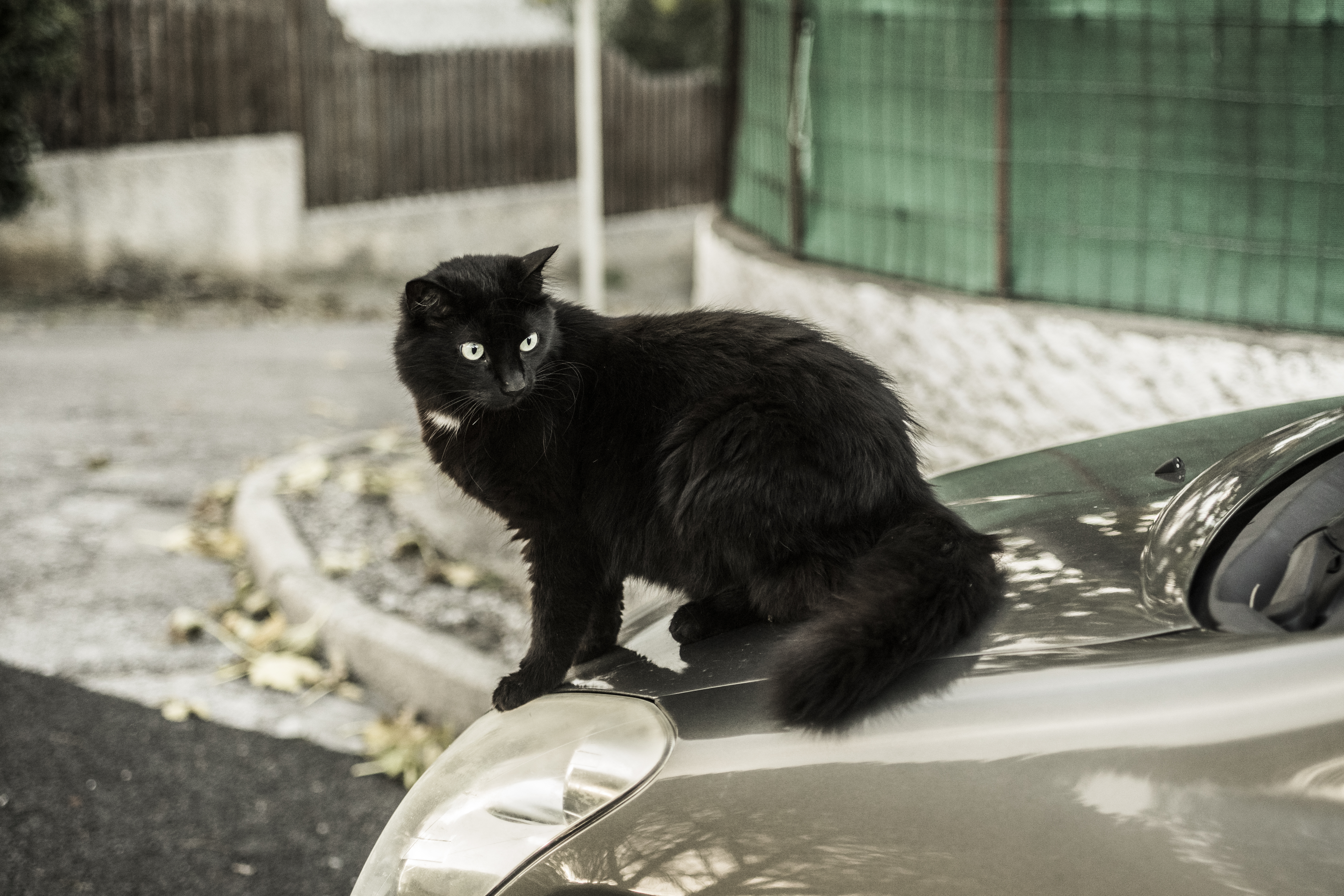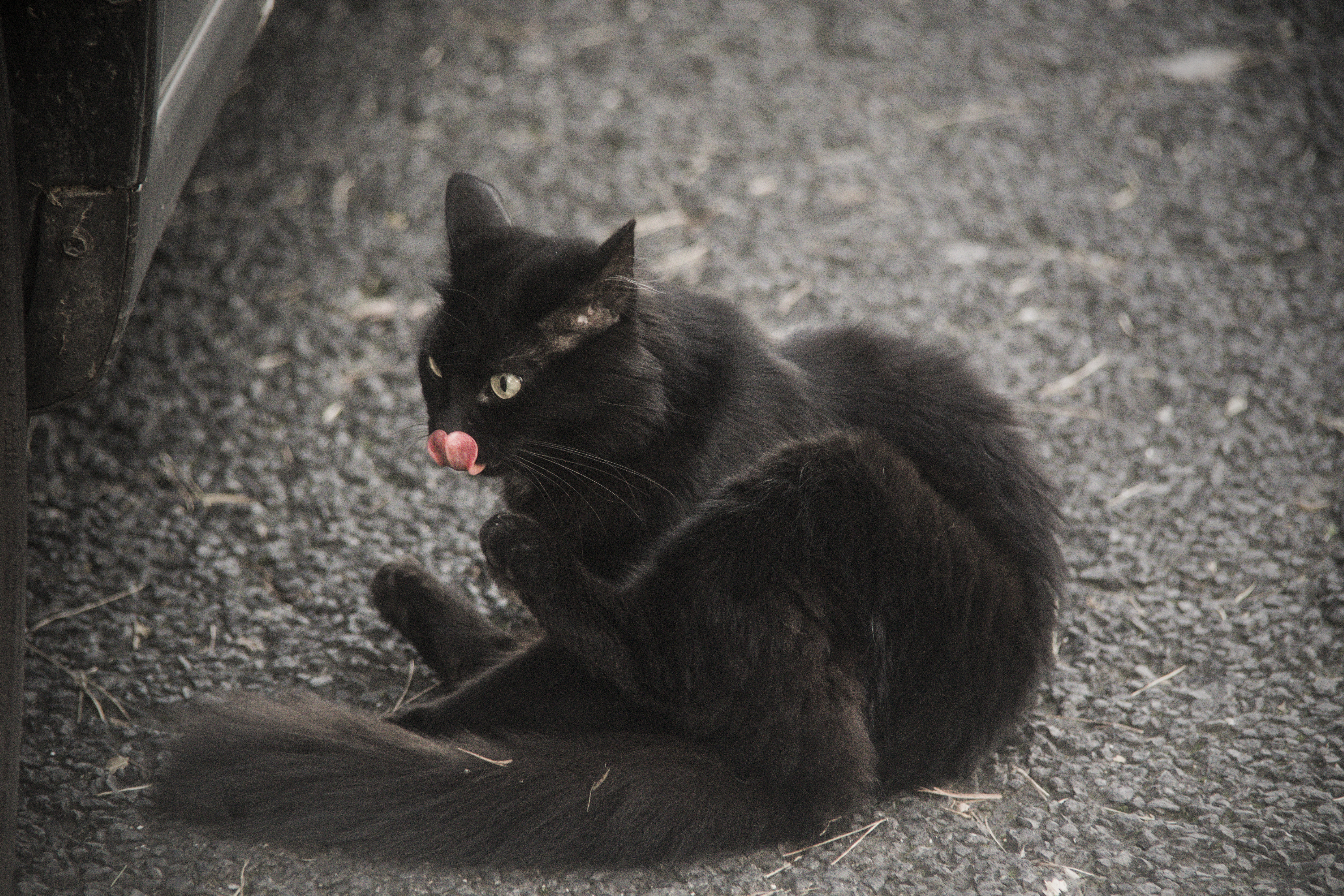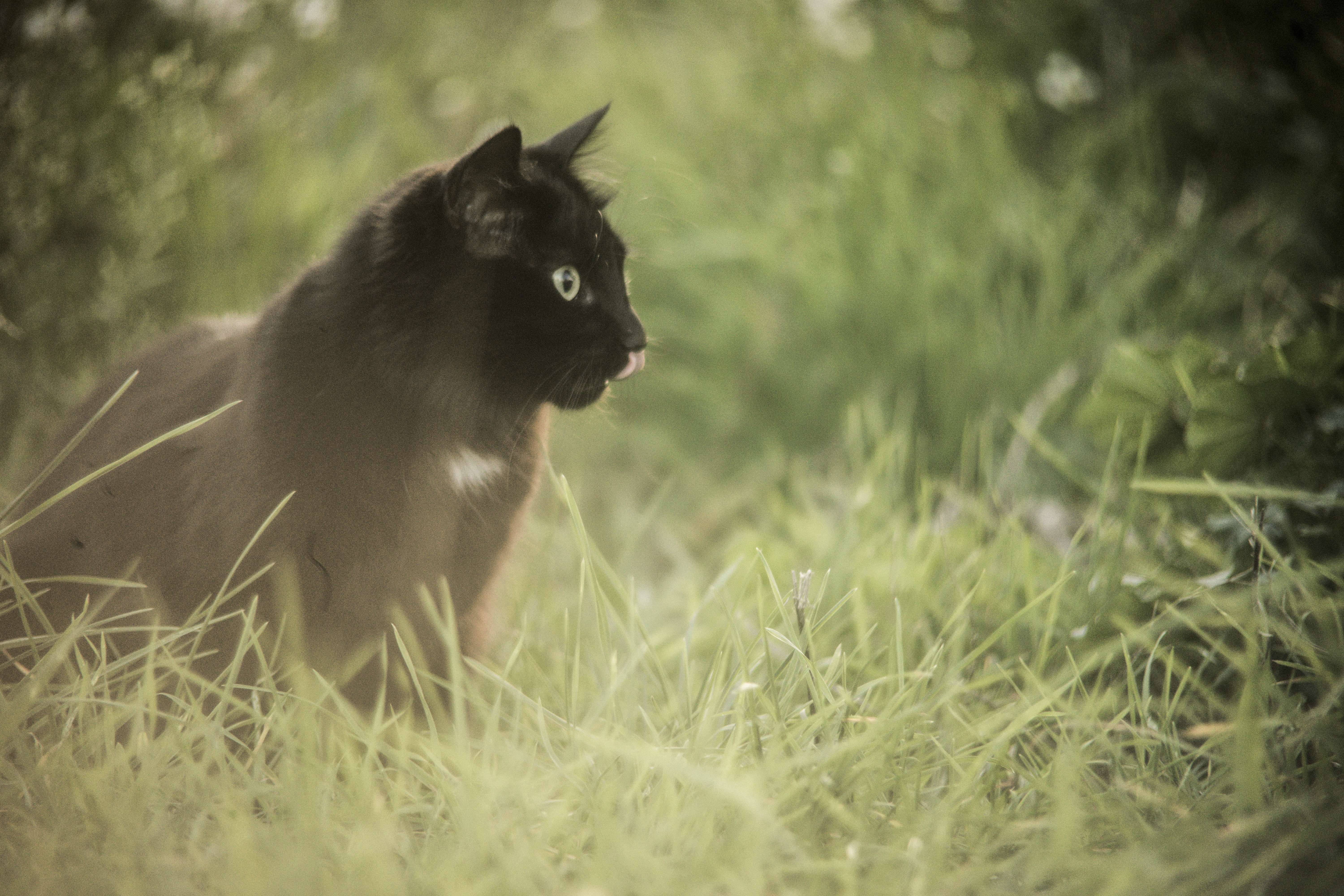 Or she play in the grass around just next to me.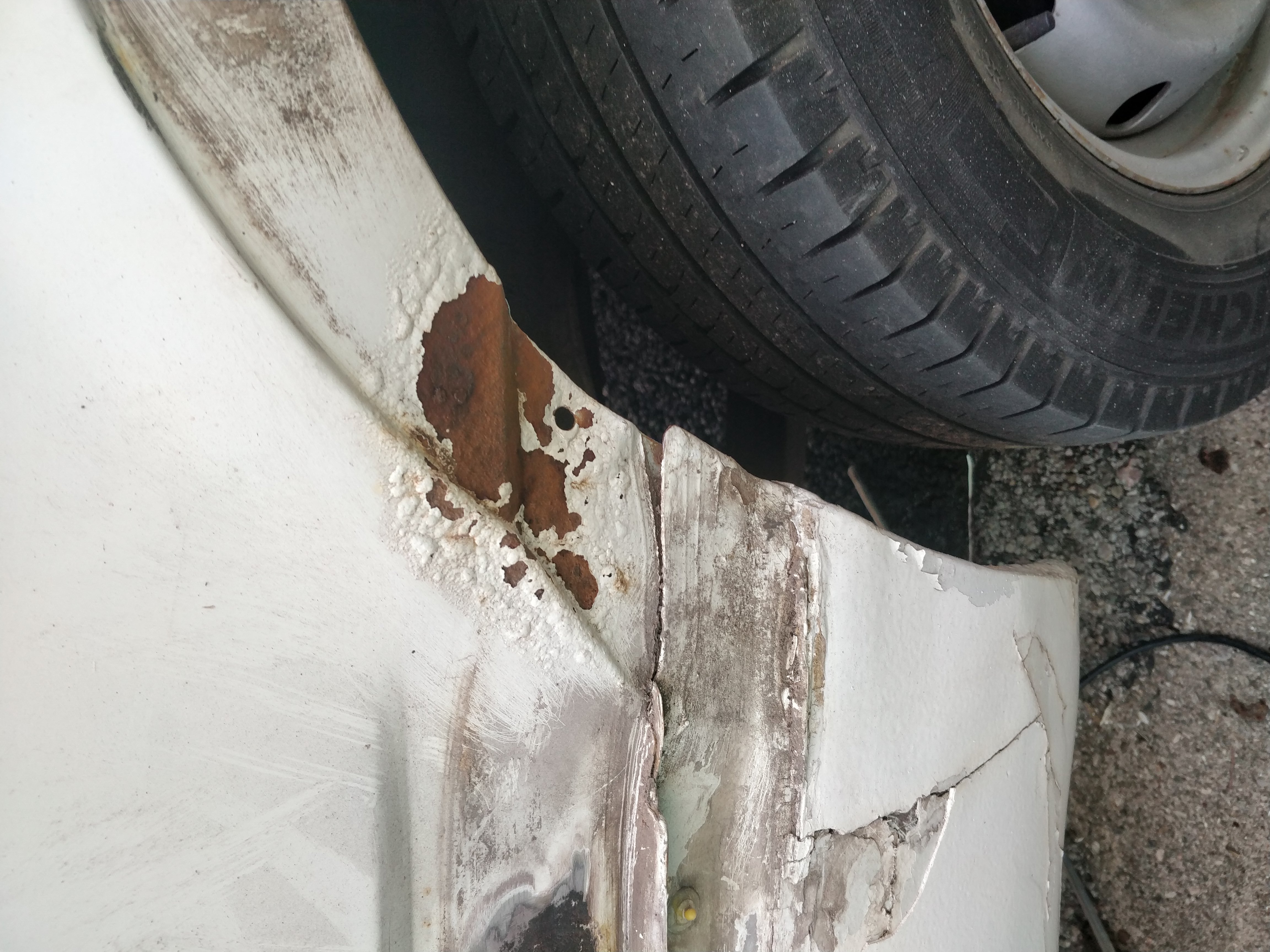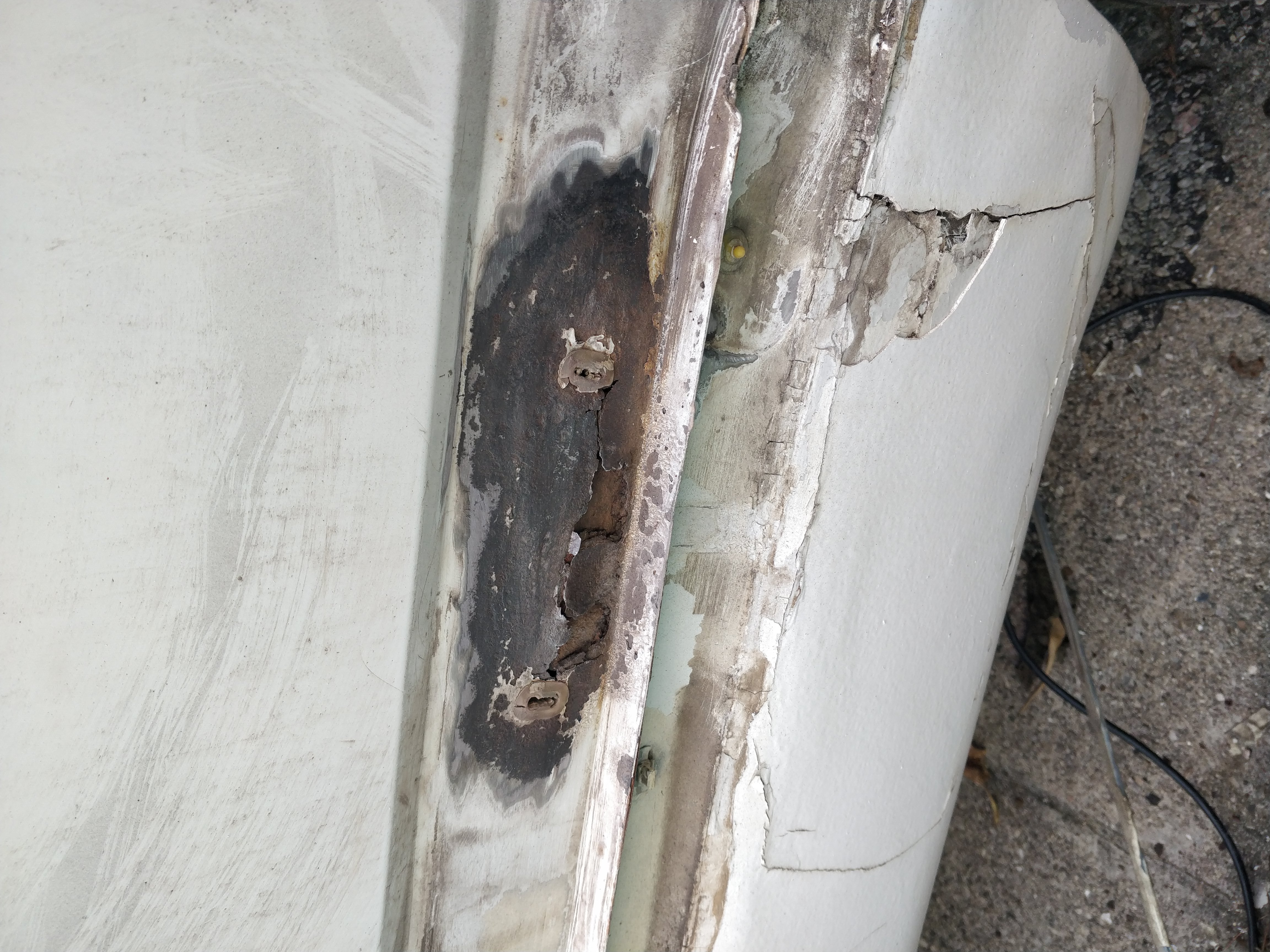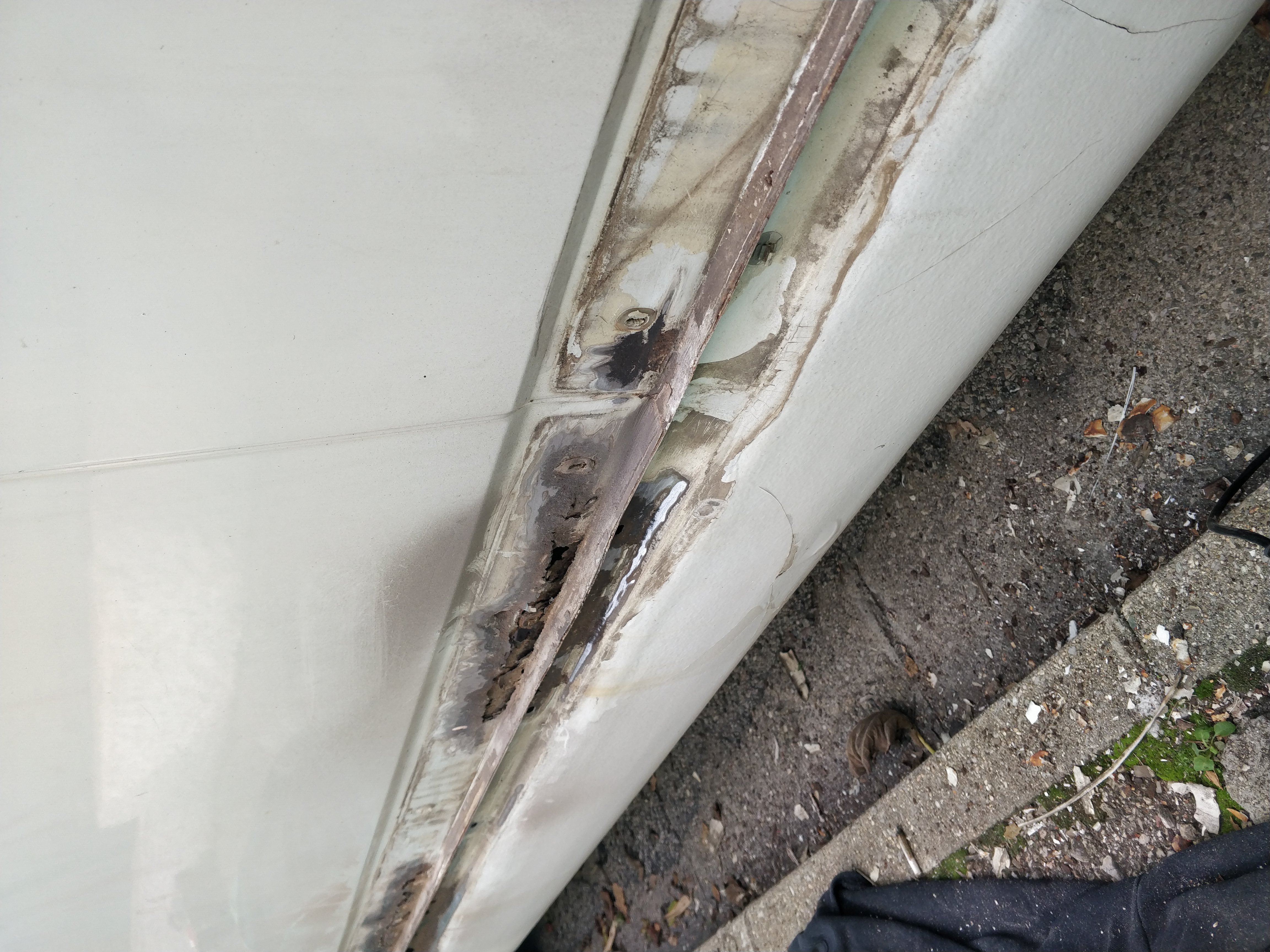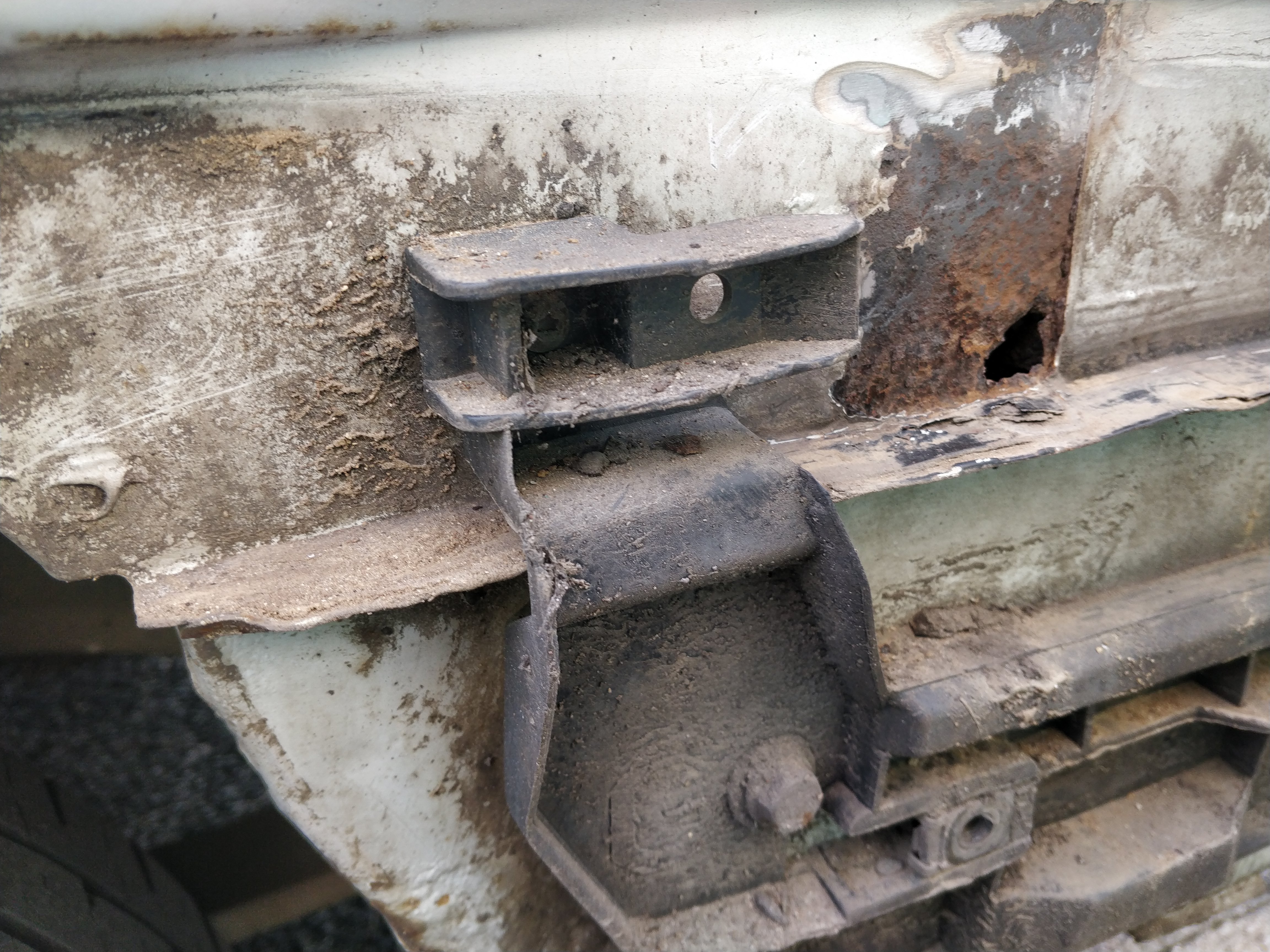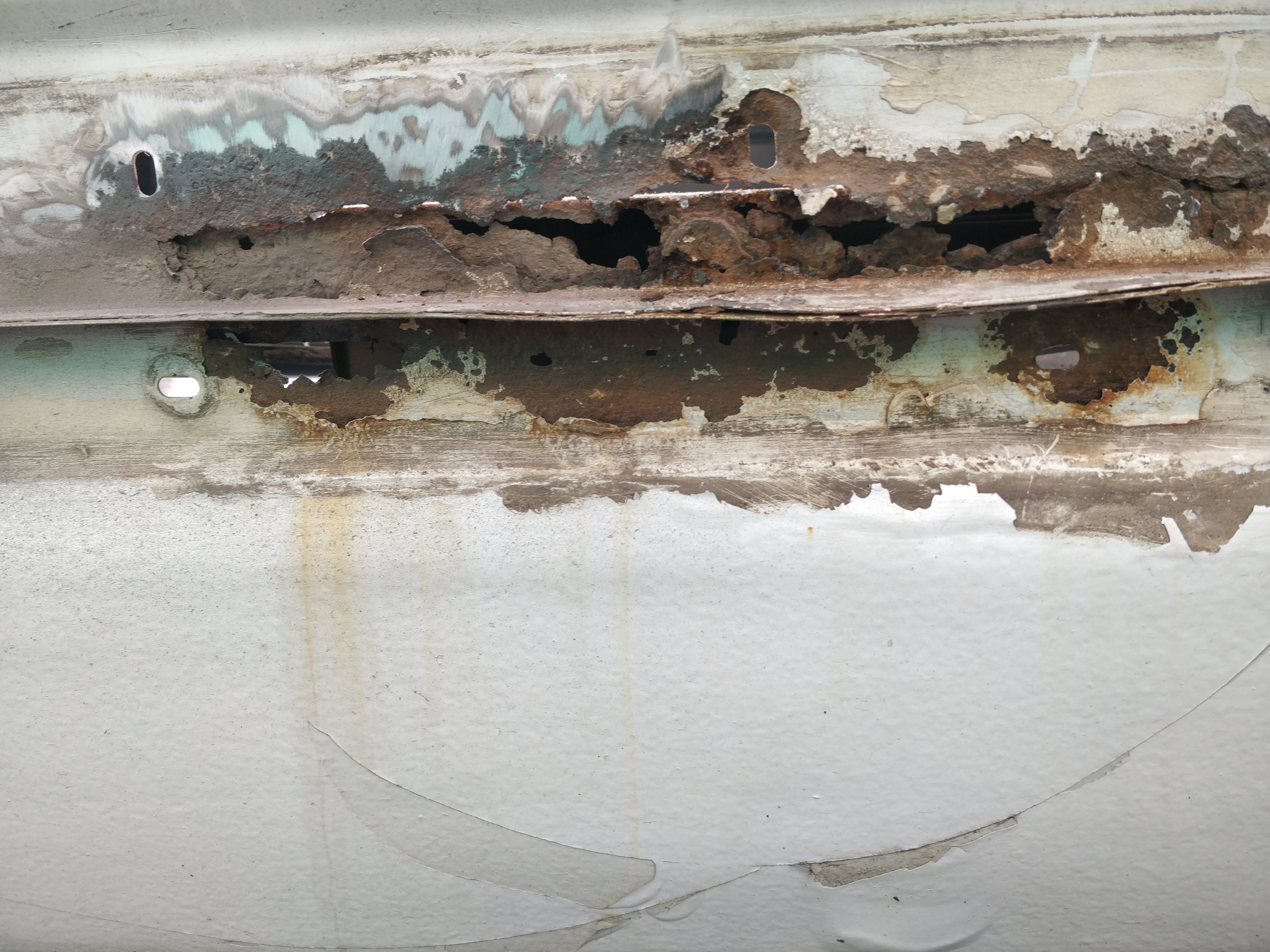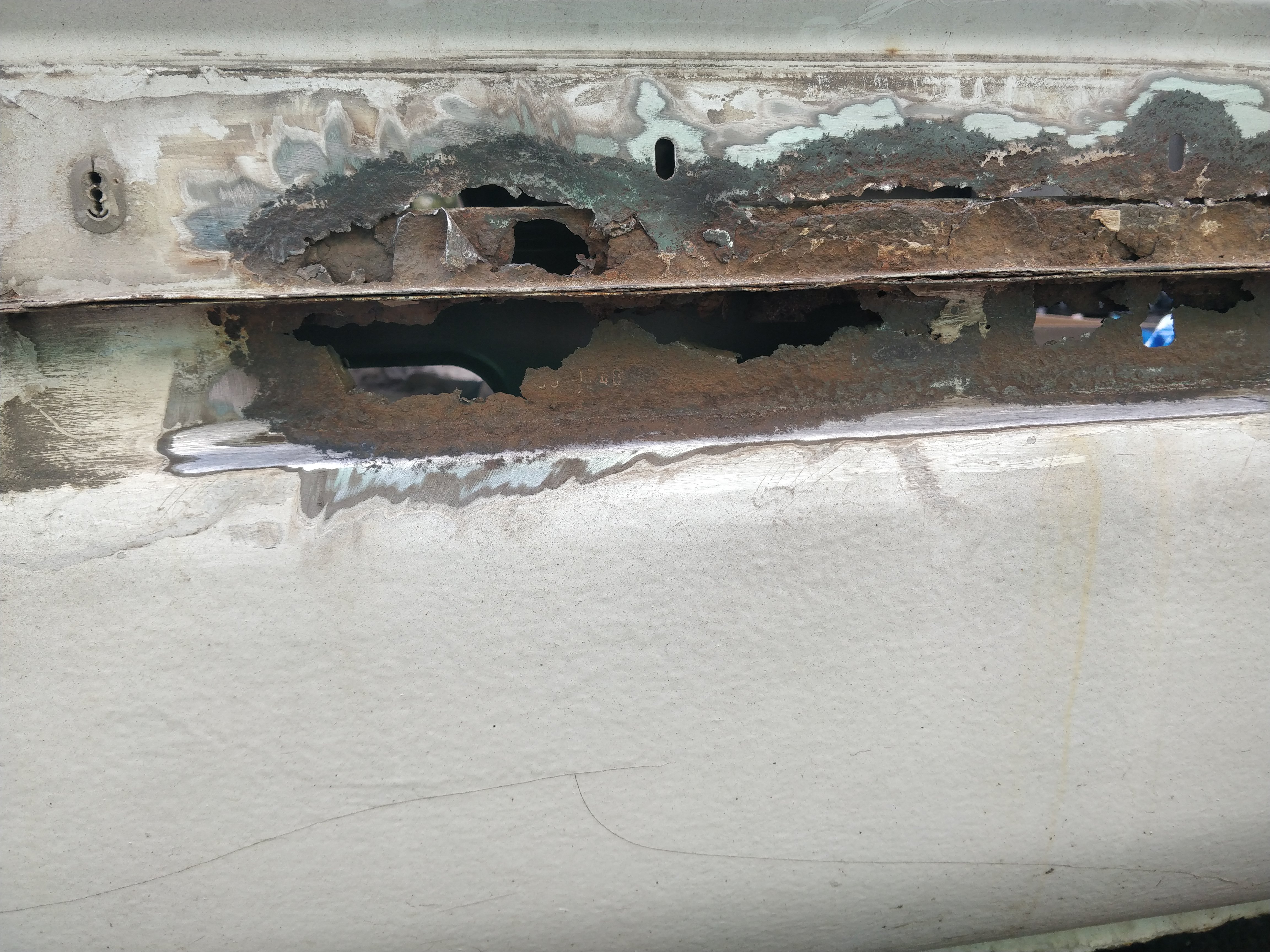 I think you understand why did I felt so bad. Because of this two metal part in the middle. I wasn't sure how to do it, even if I could do it without breaking this.
I would used alot of epoxy there. But a housemate got a pretty good idea and help me on this.
Square Holes on left side.
He cutted everything ! It didn't took him that much time.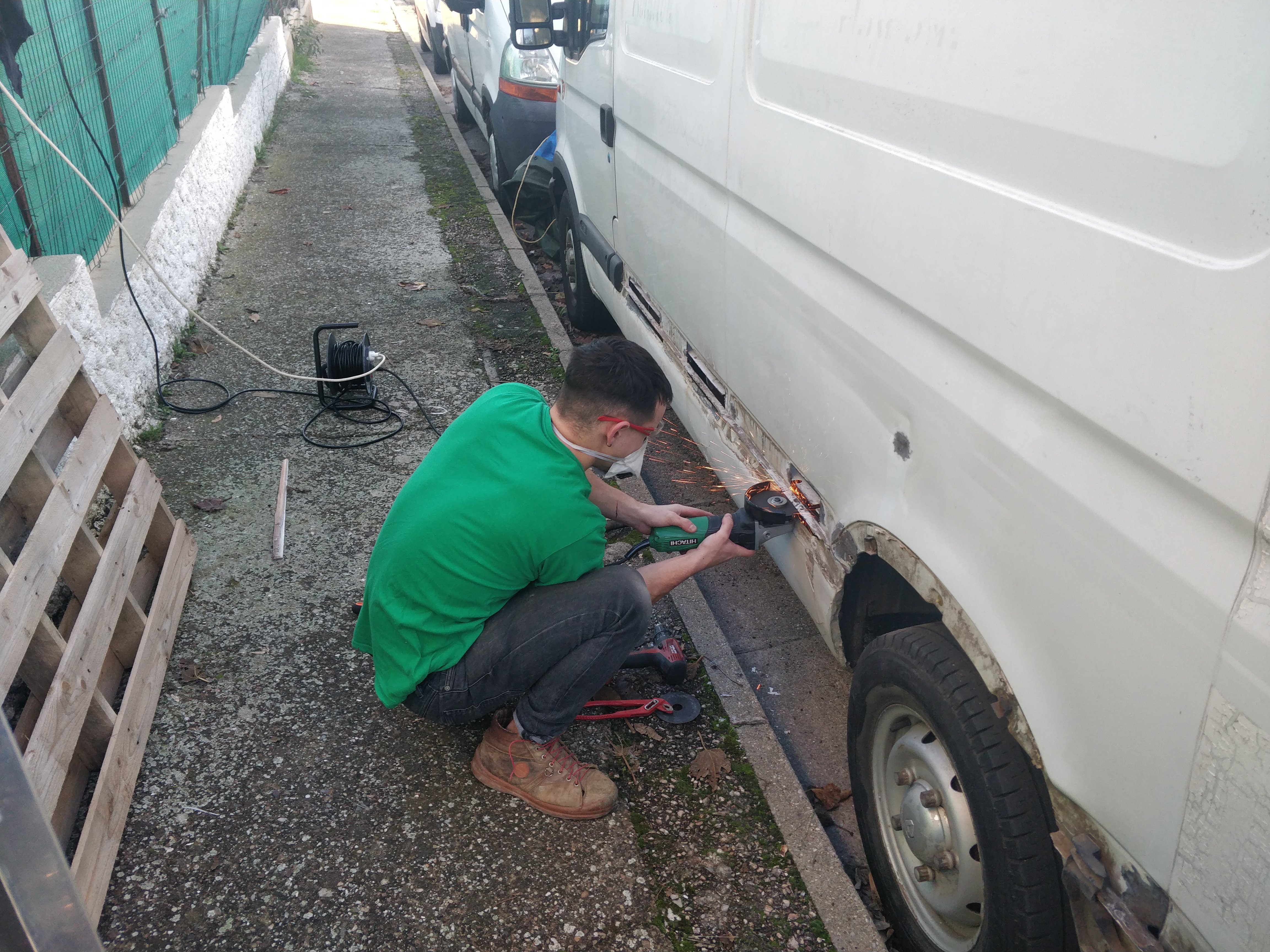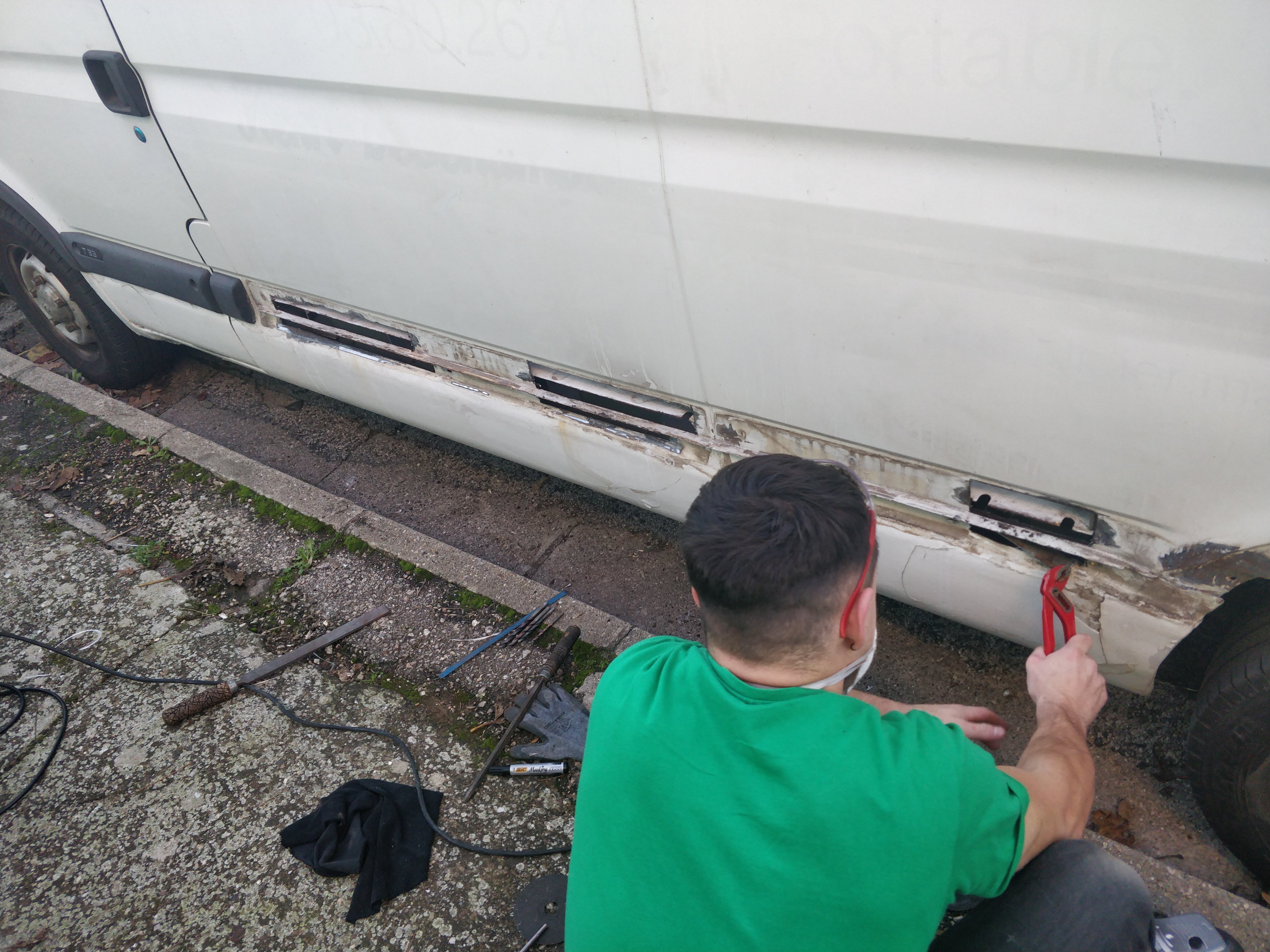 There is the result. Now i've to fill all of that with something.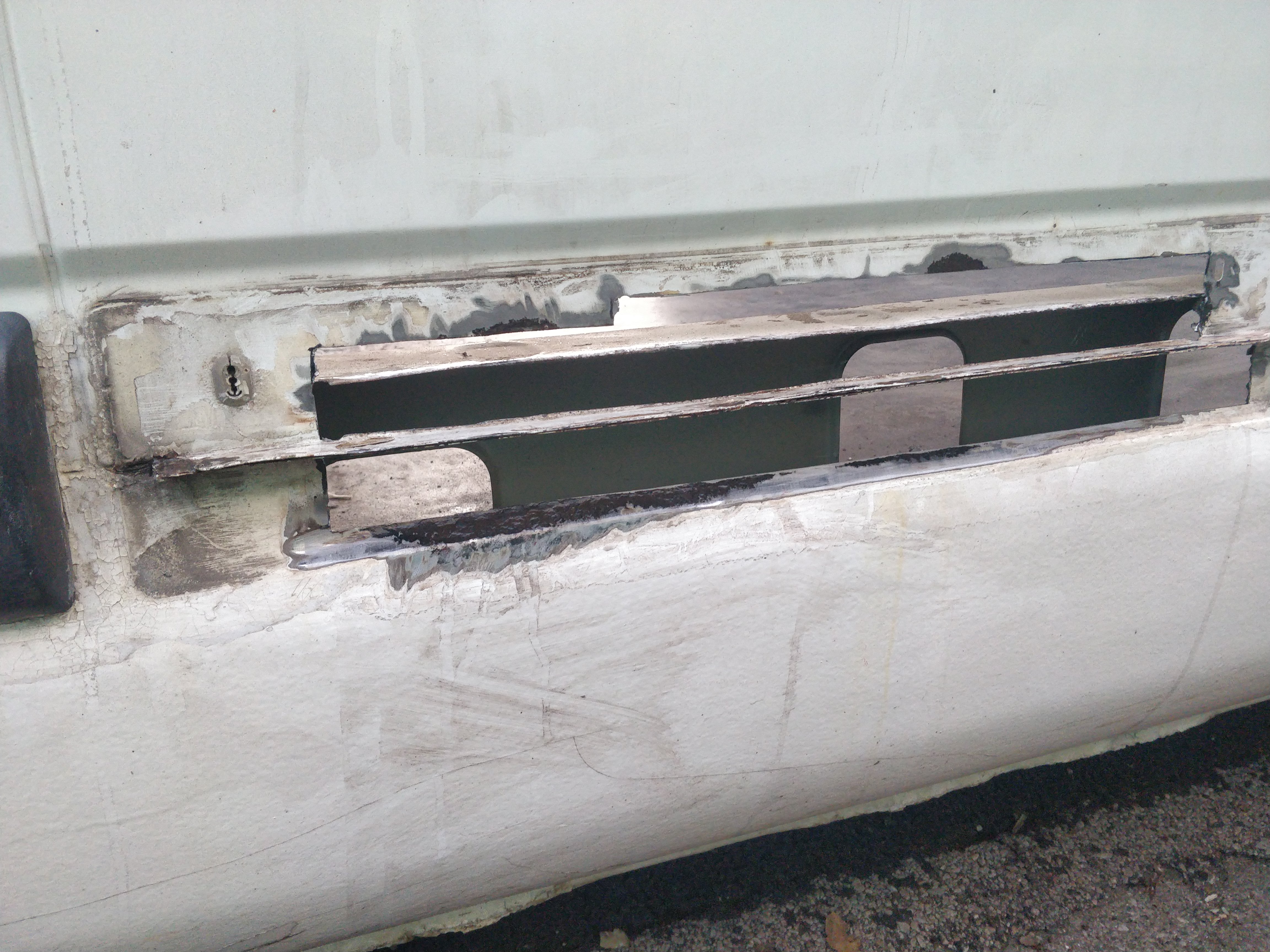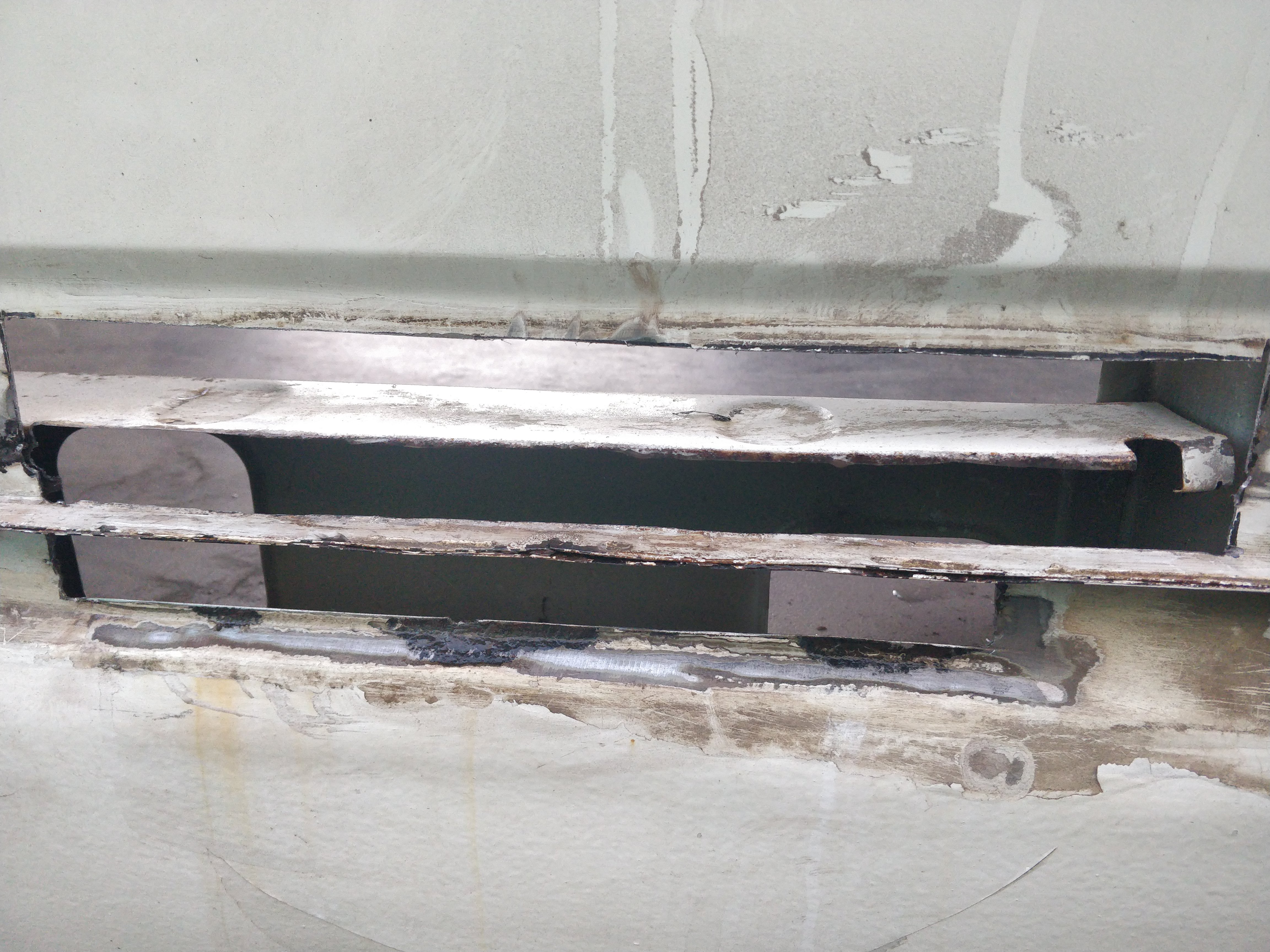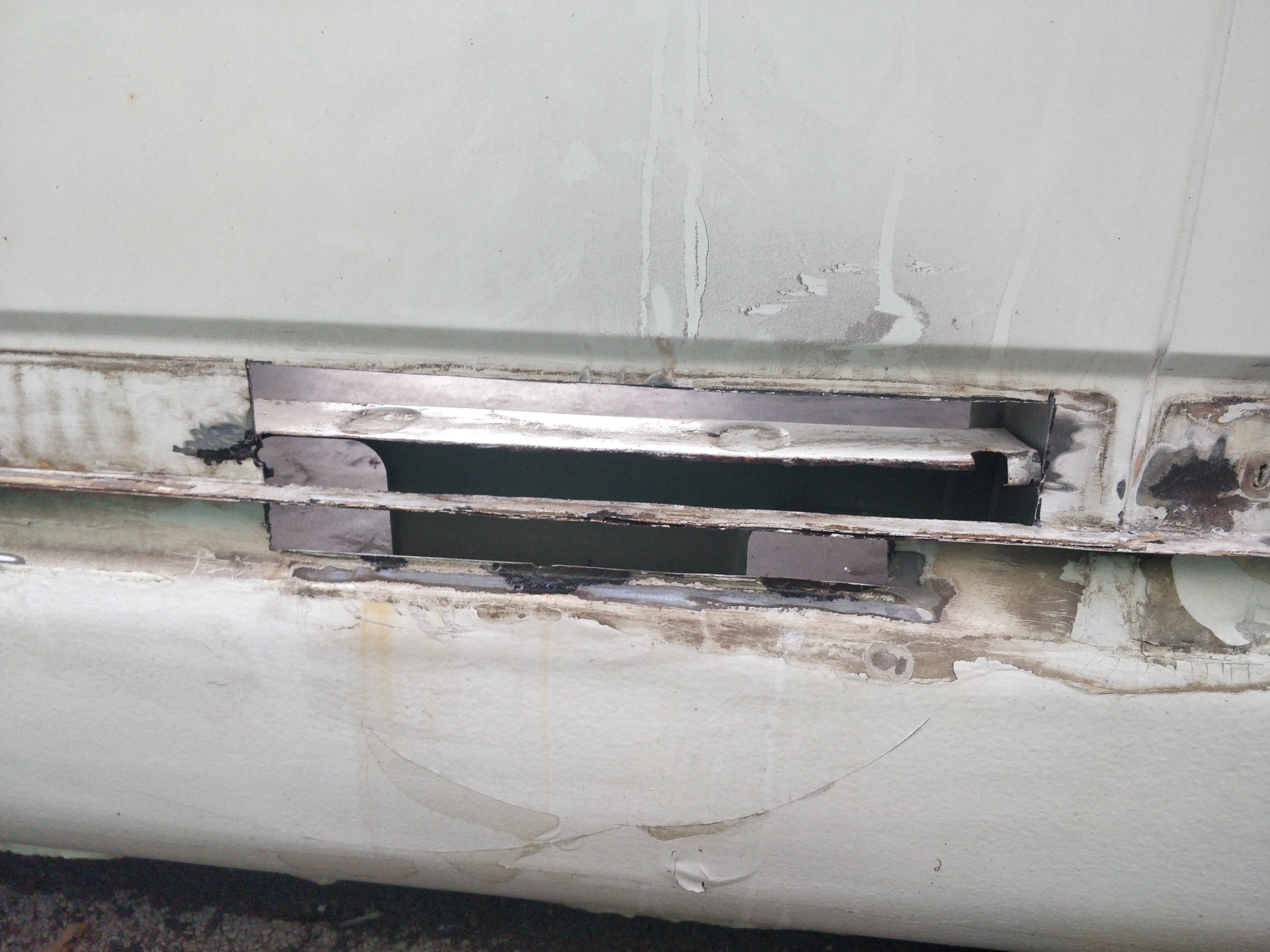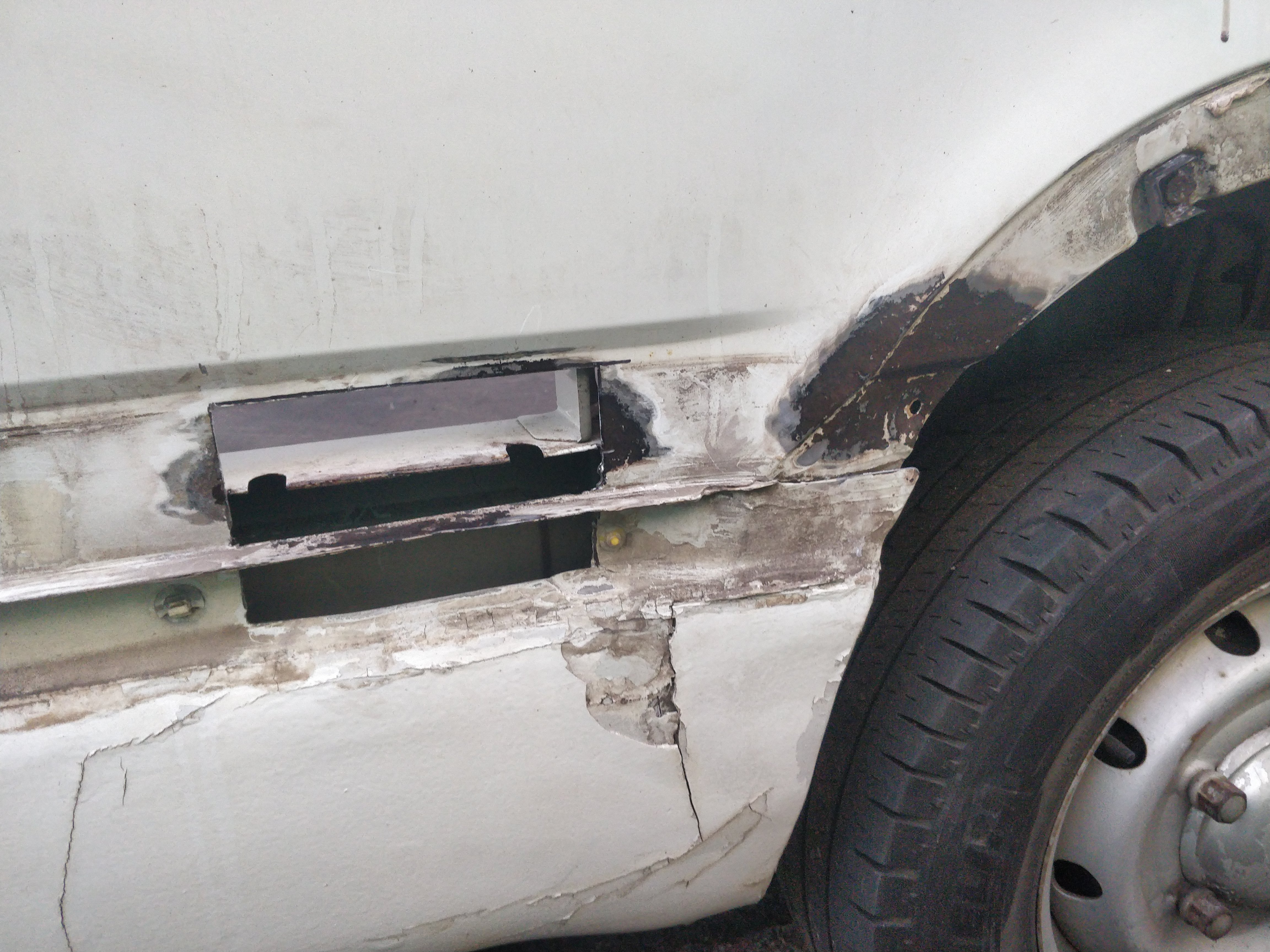 First I protected the exterior side with some carton and then i filled from inside with some polyurethane foam.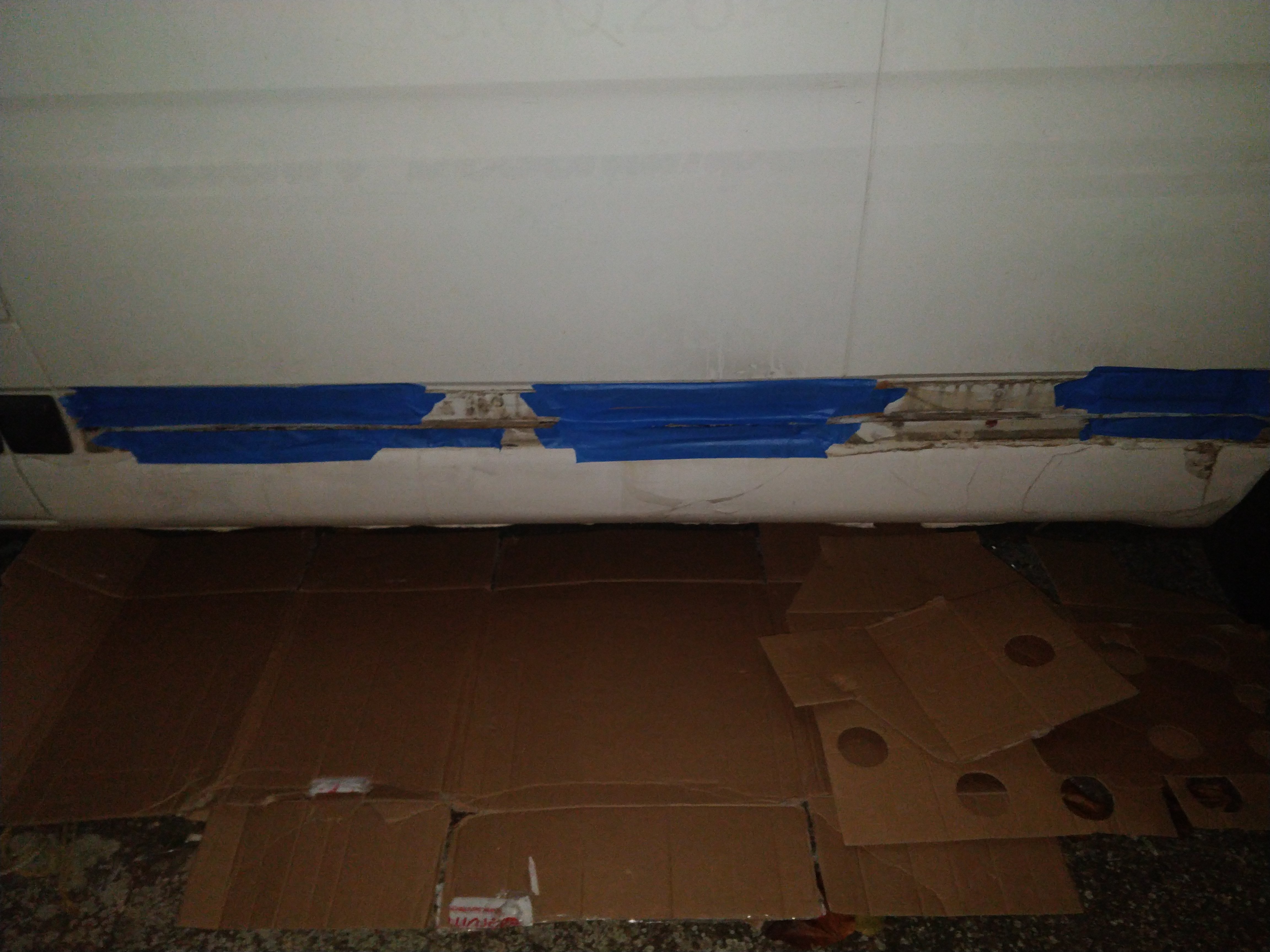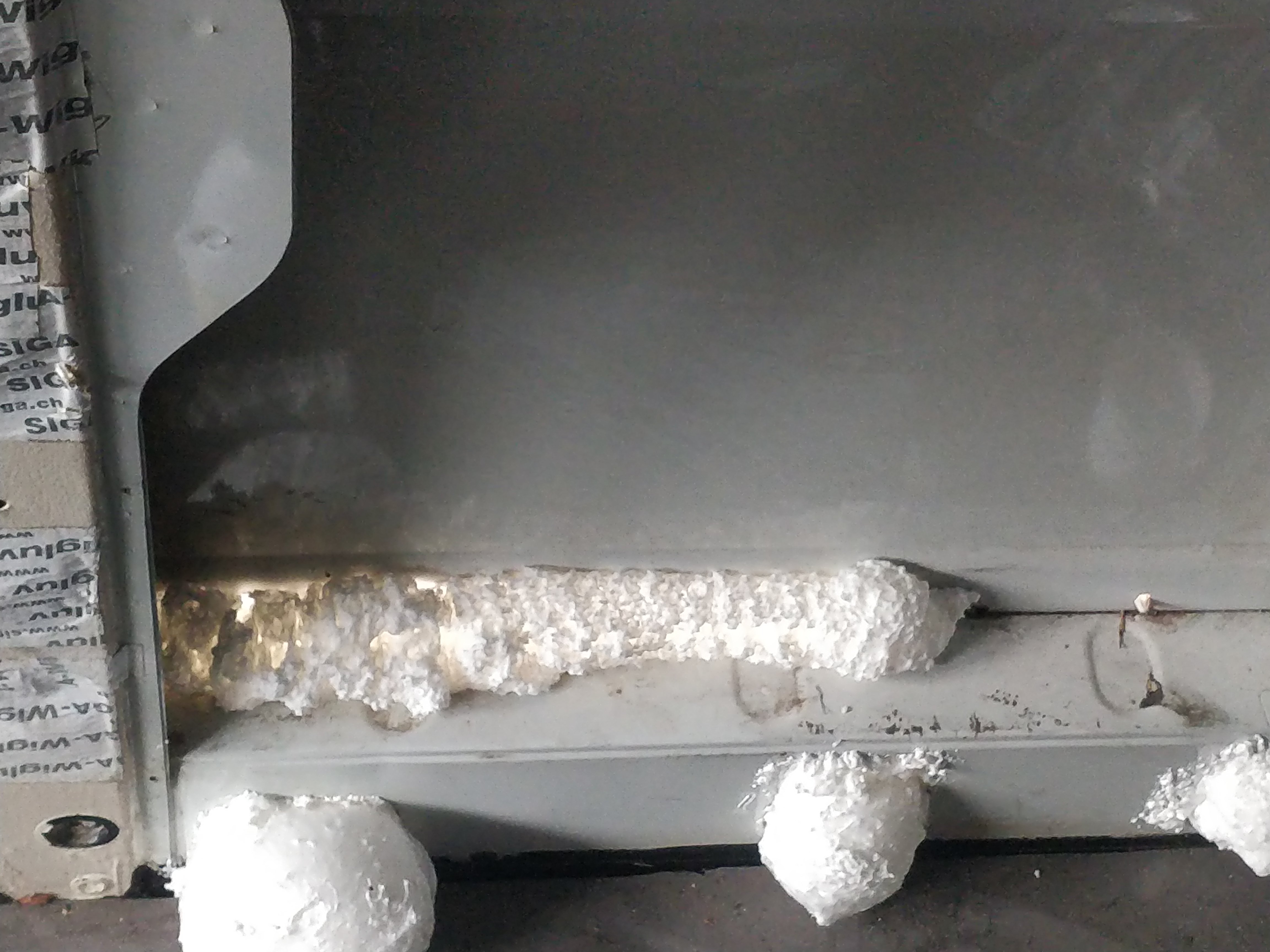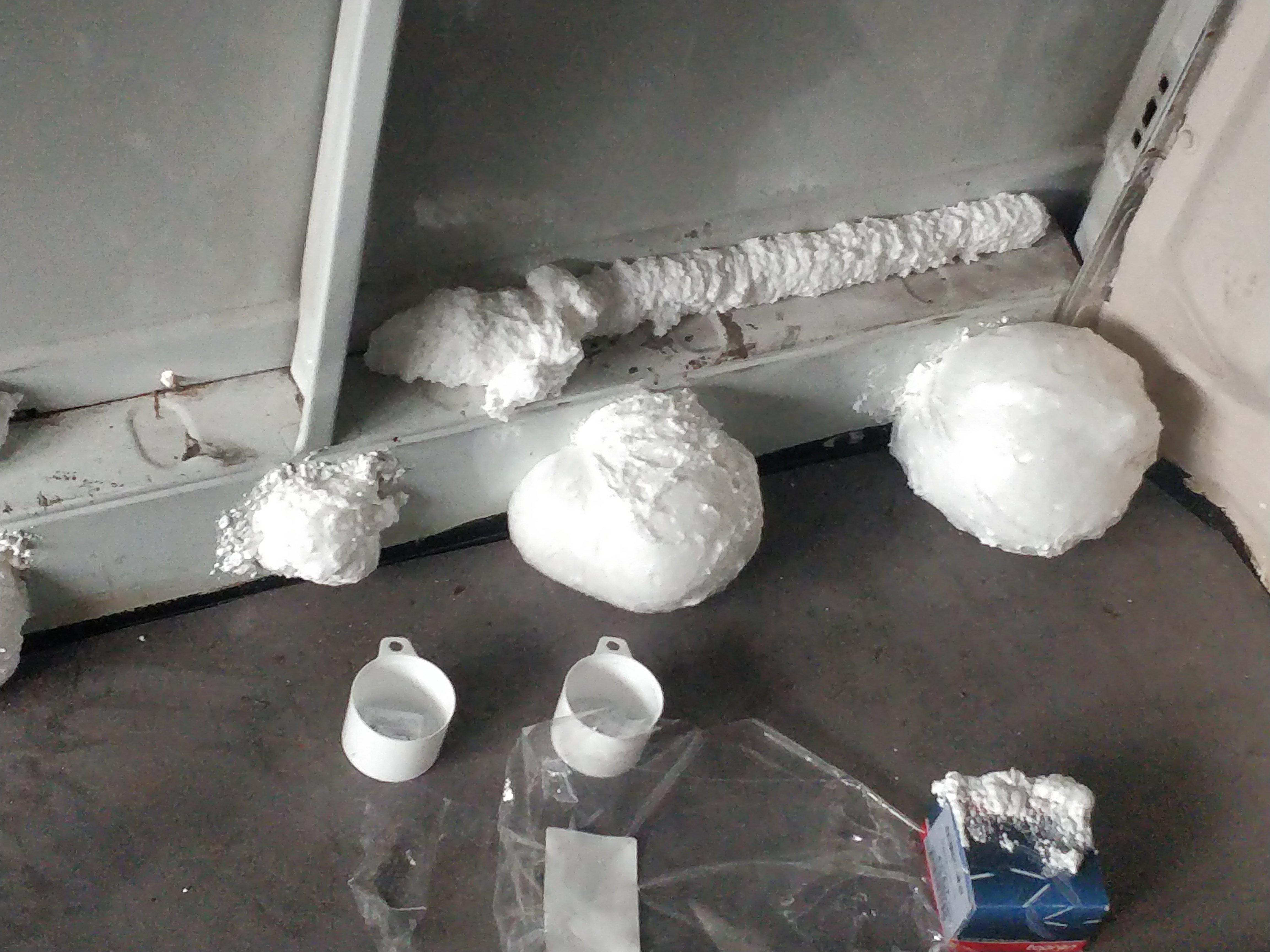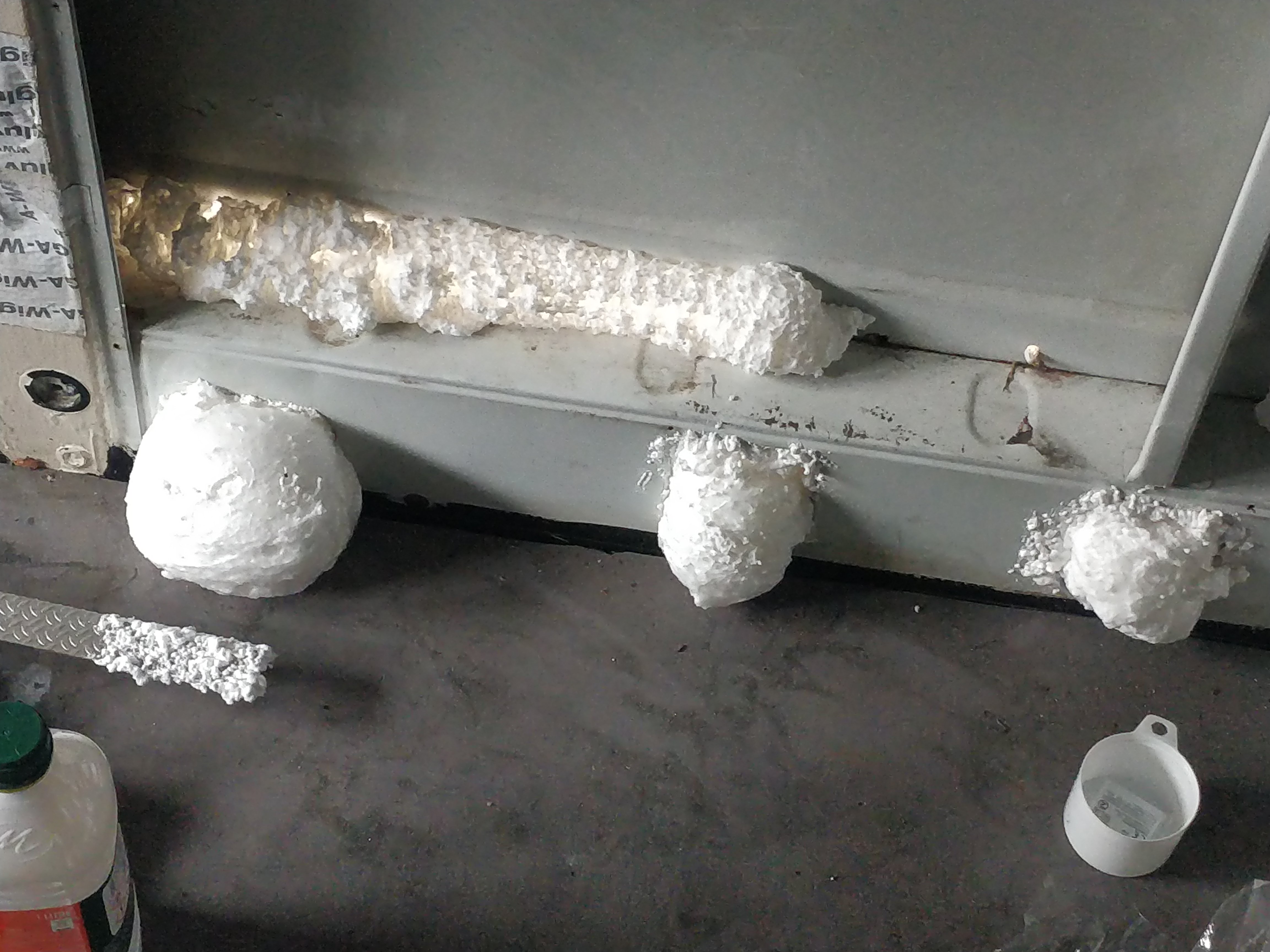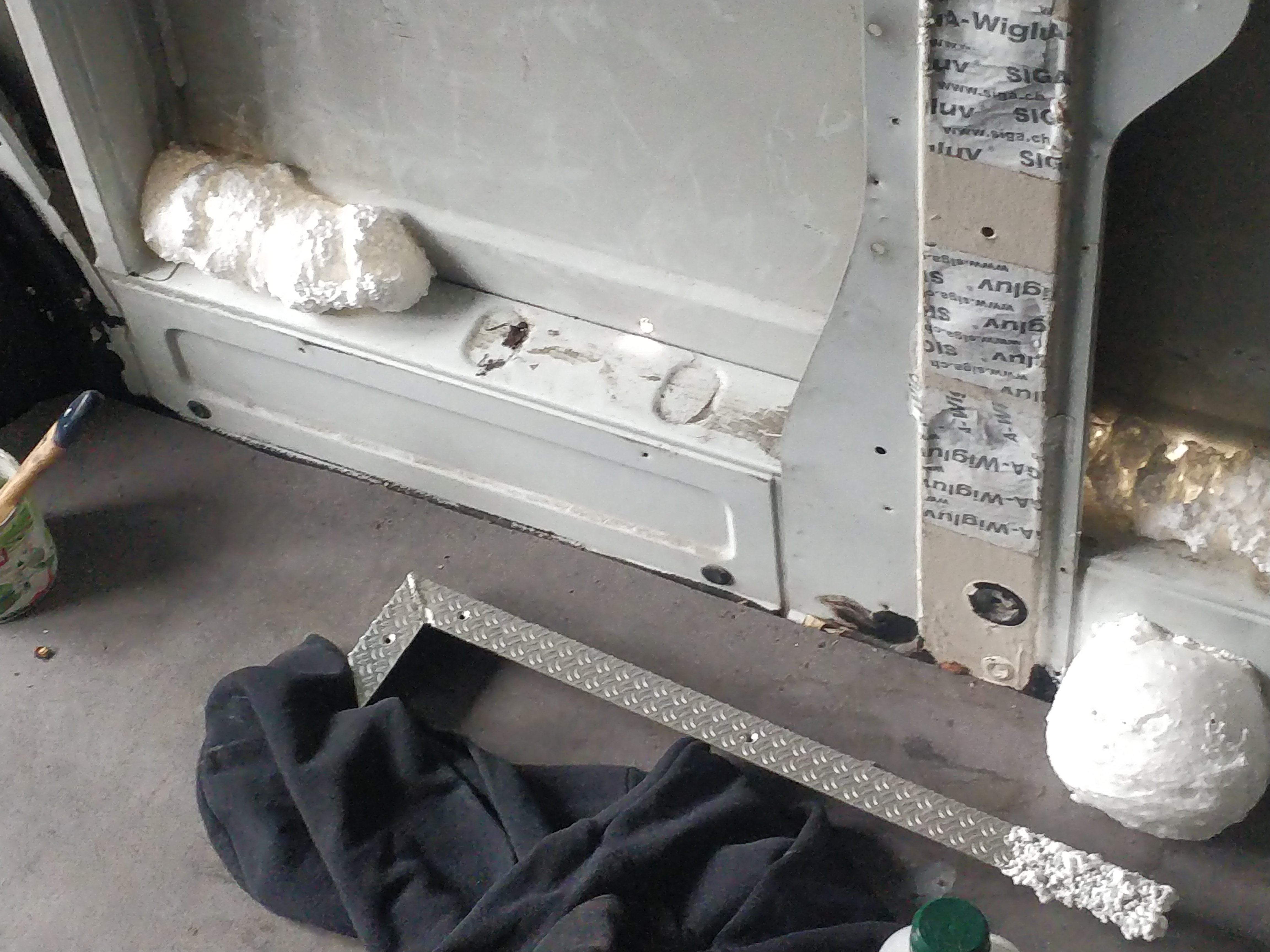 The result wasn't the excepted one. After few days to let the foam grows. Cut some part and let it grows again. There was the result outside and inside.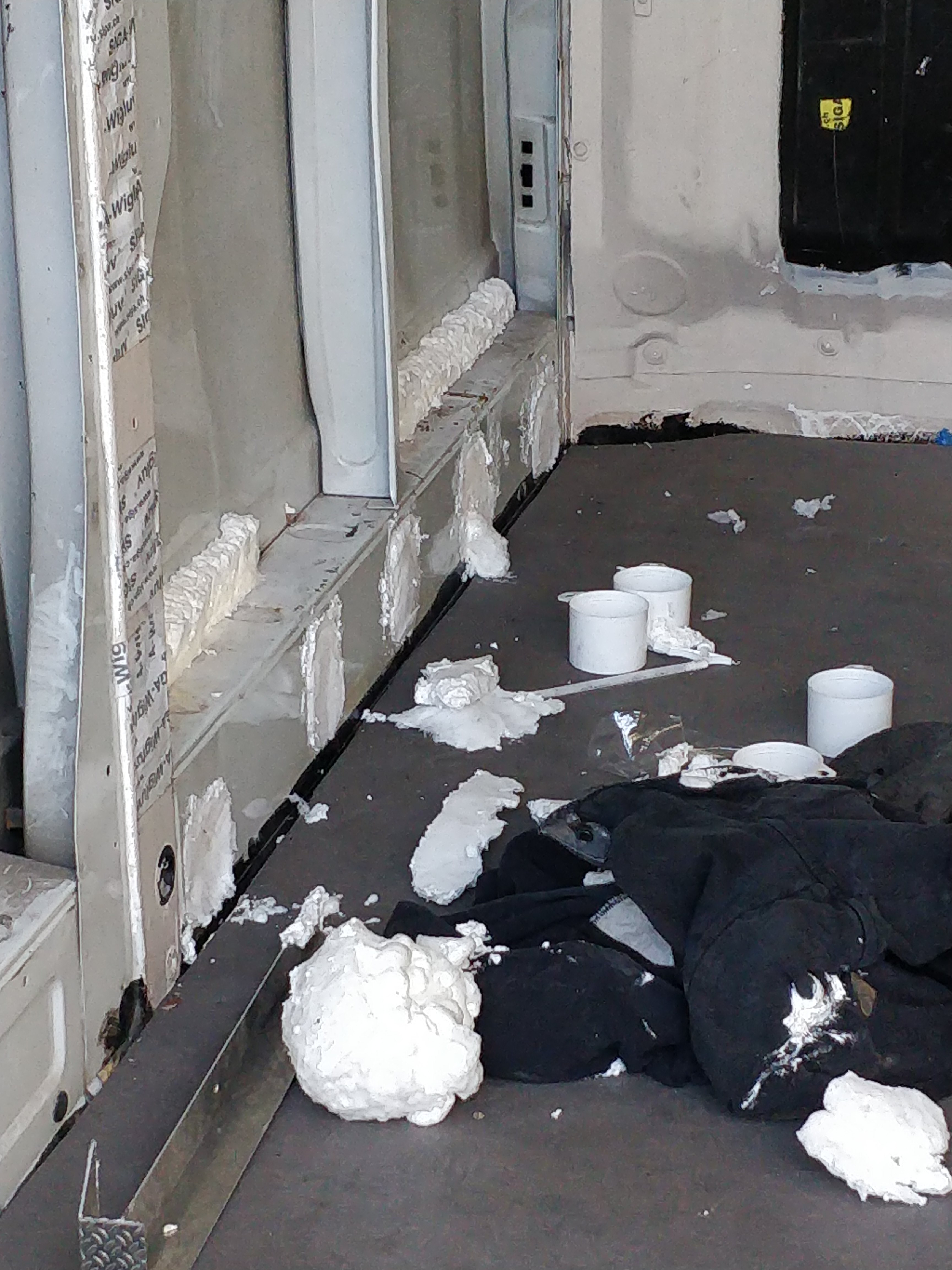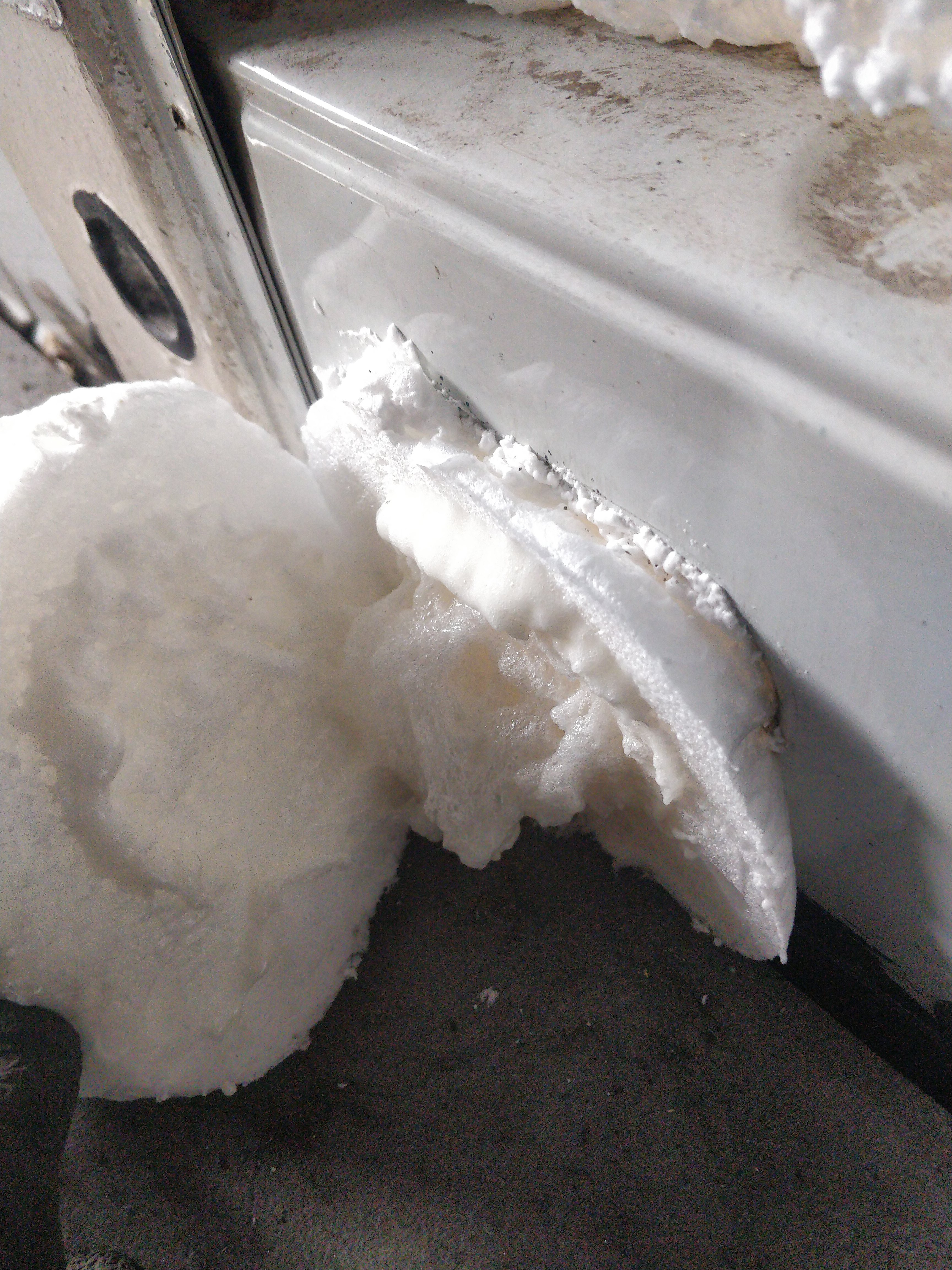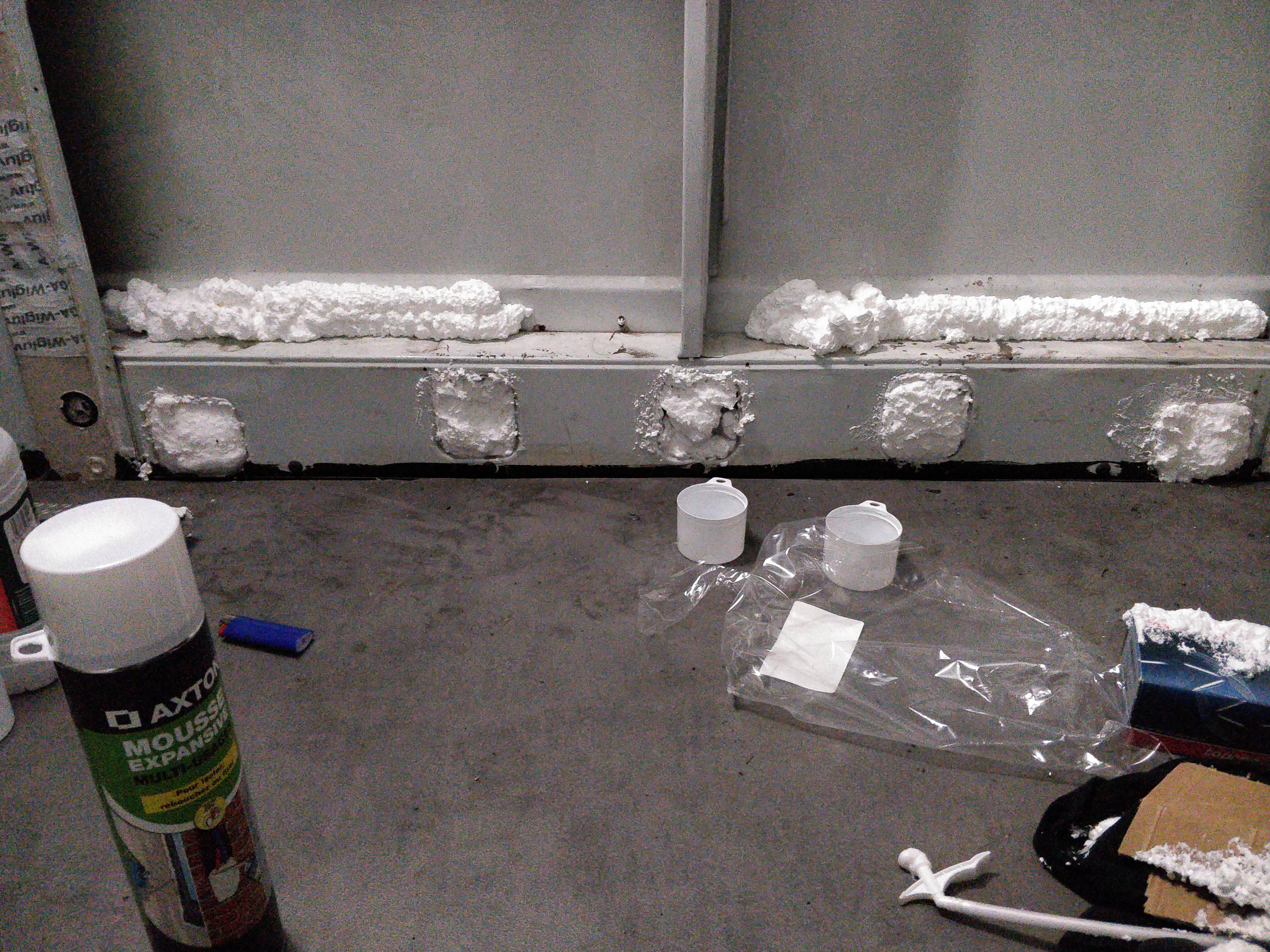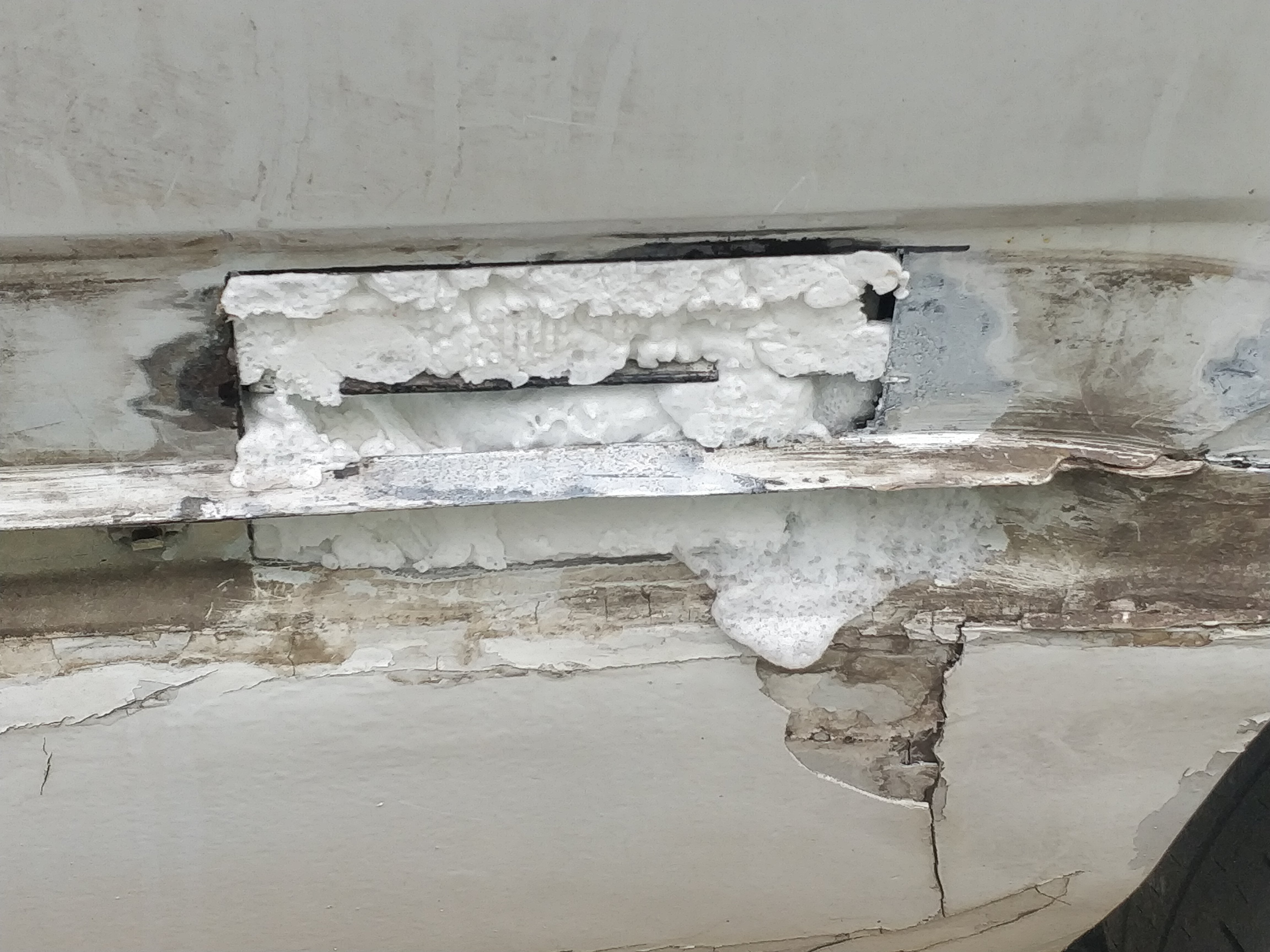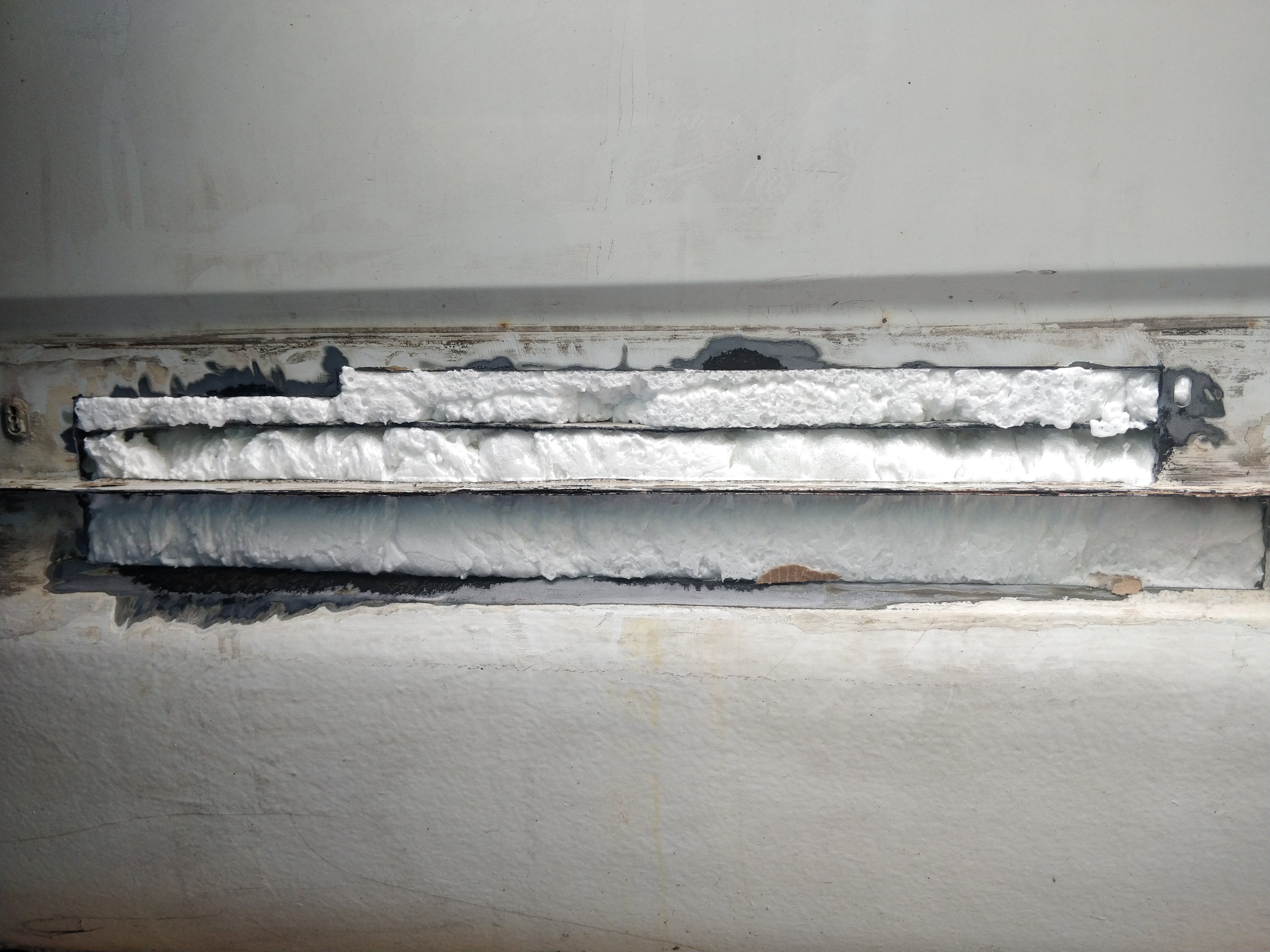 I put some foam again inside and outside to try to fill the gap.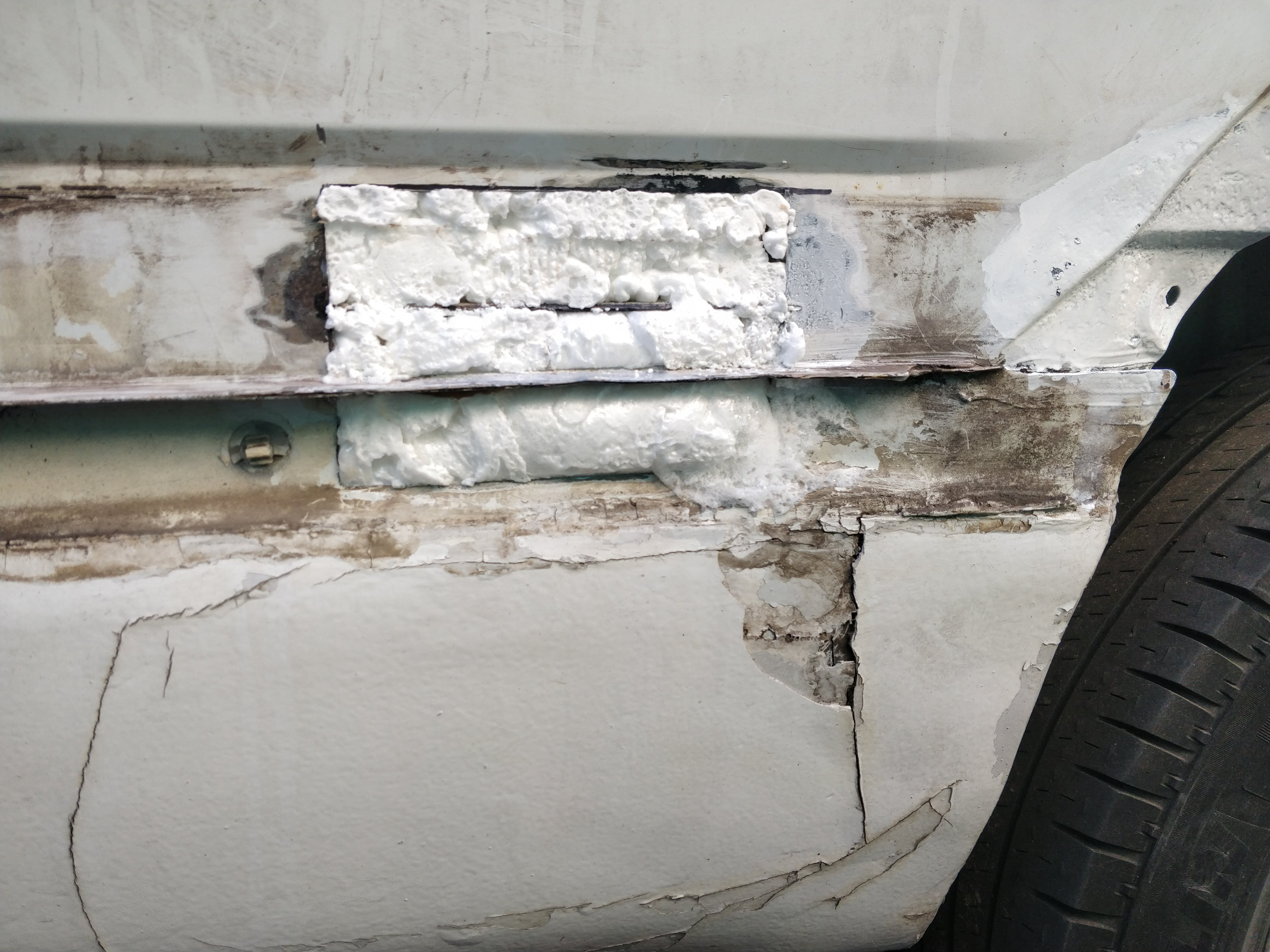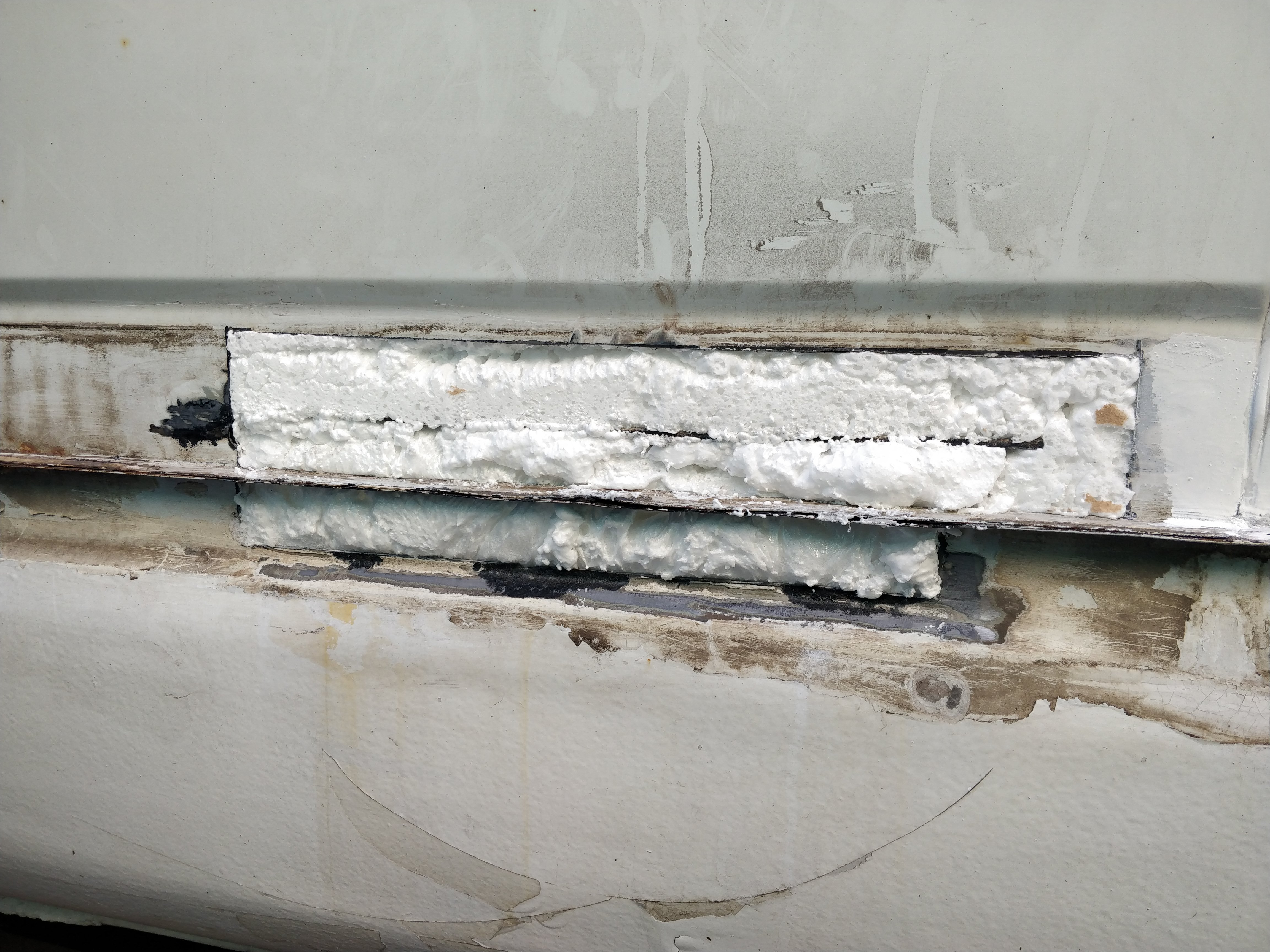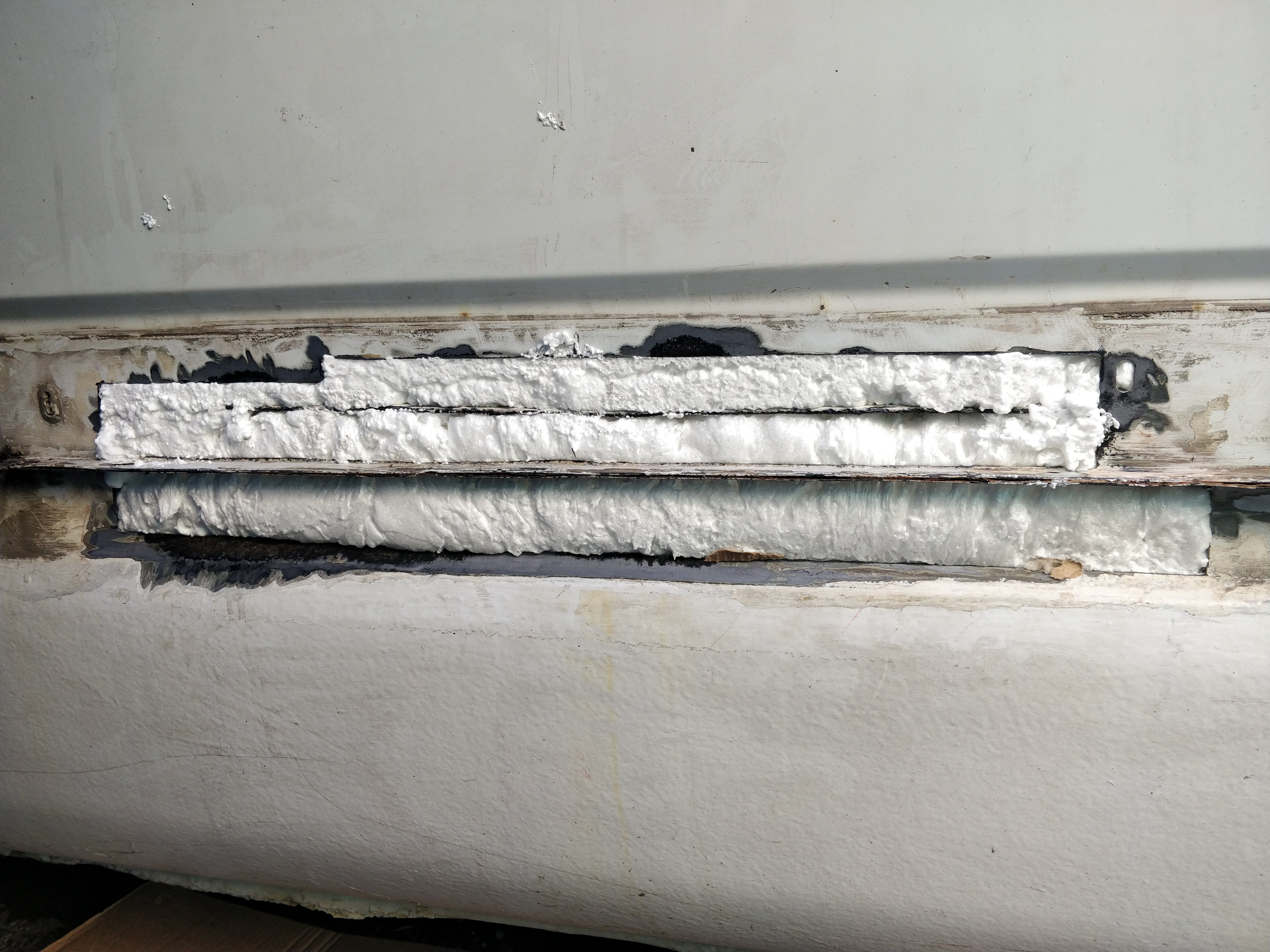 while the foam was growing I finished to treat the metal sheet inside on the roof with some paint to protect, the right side was put back, complete some whole with epoxy.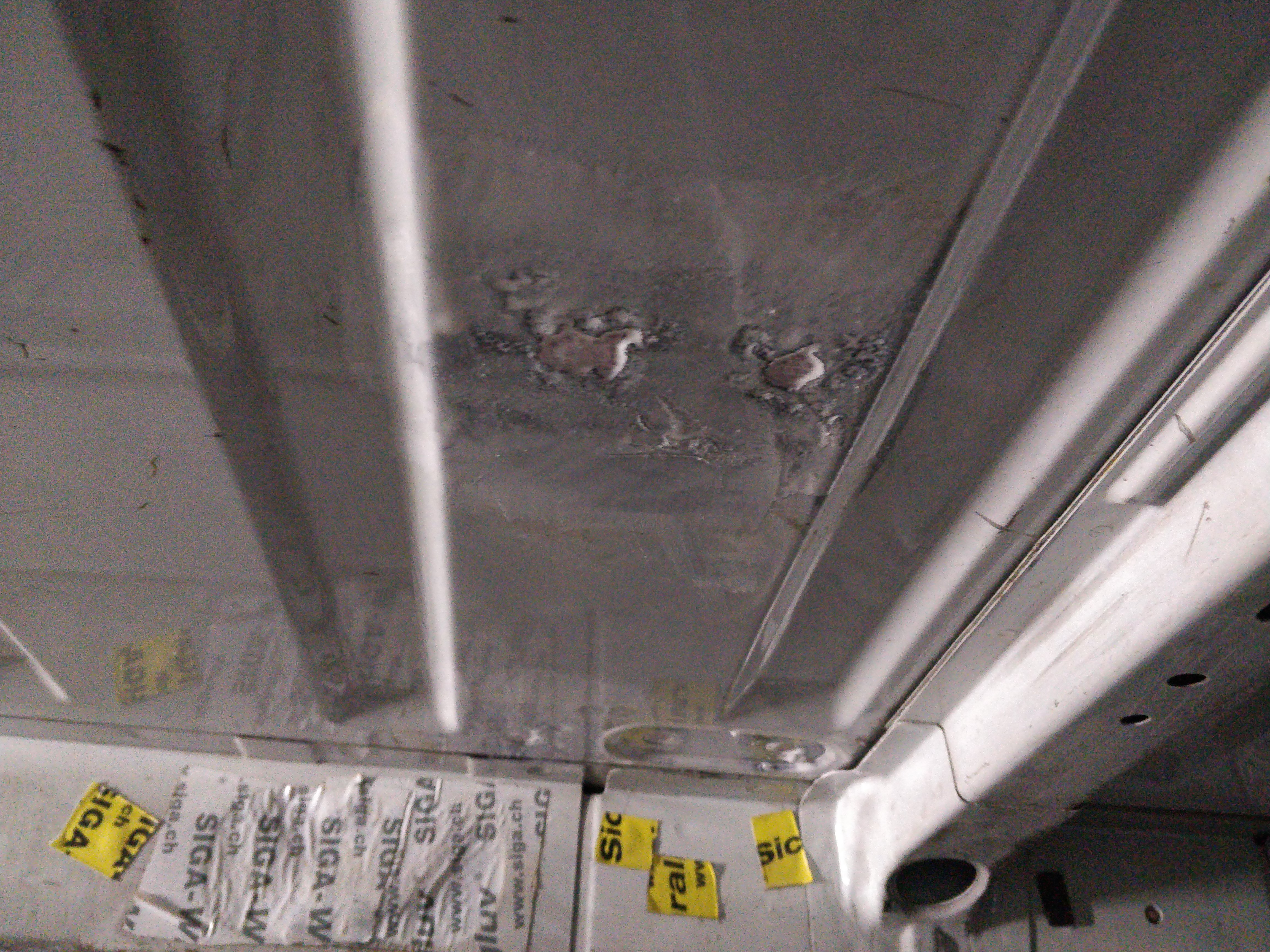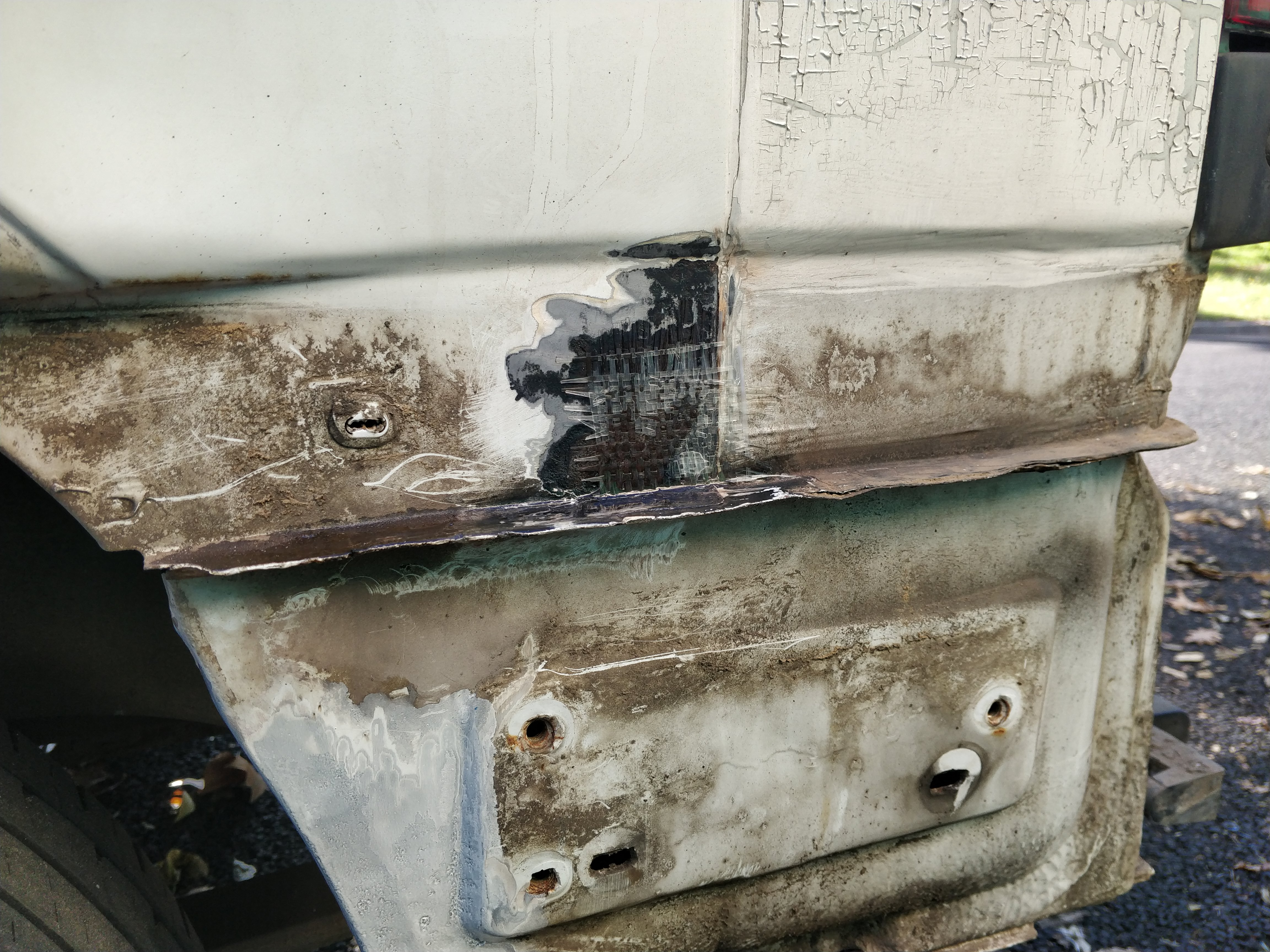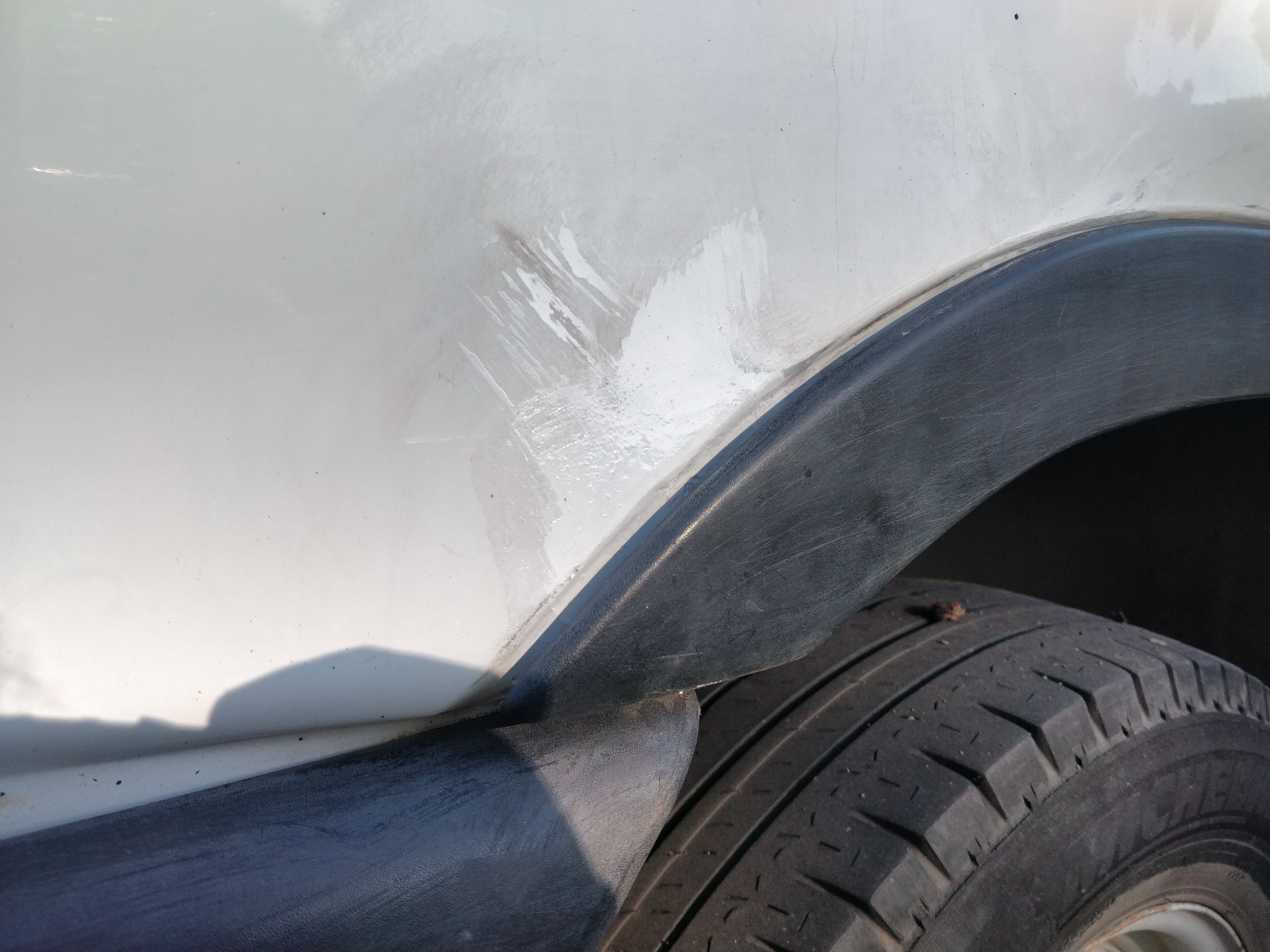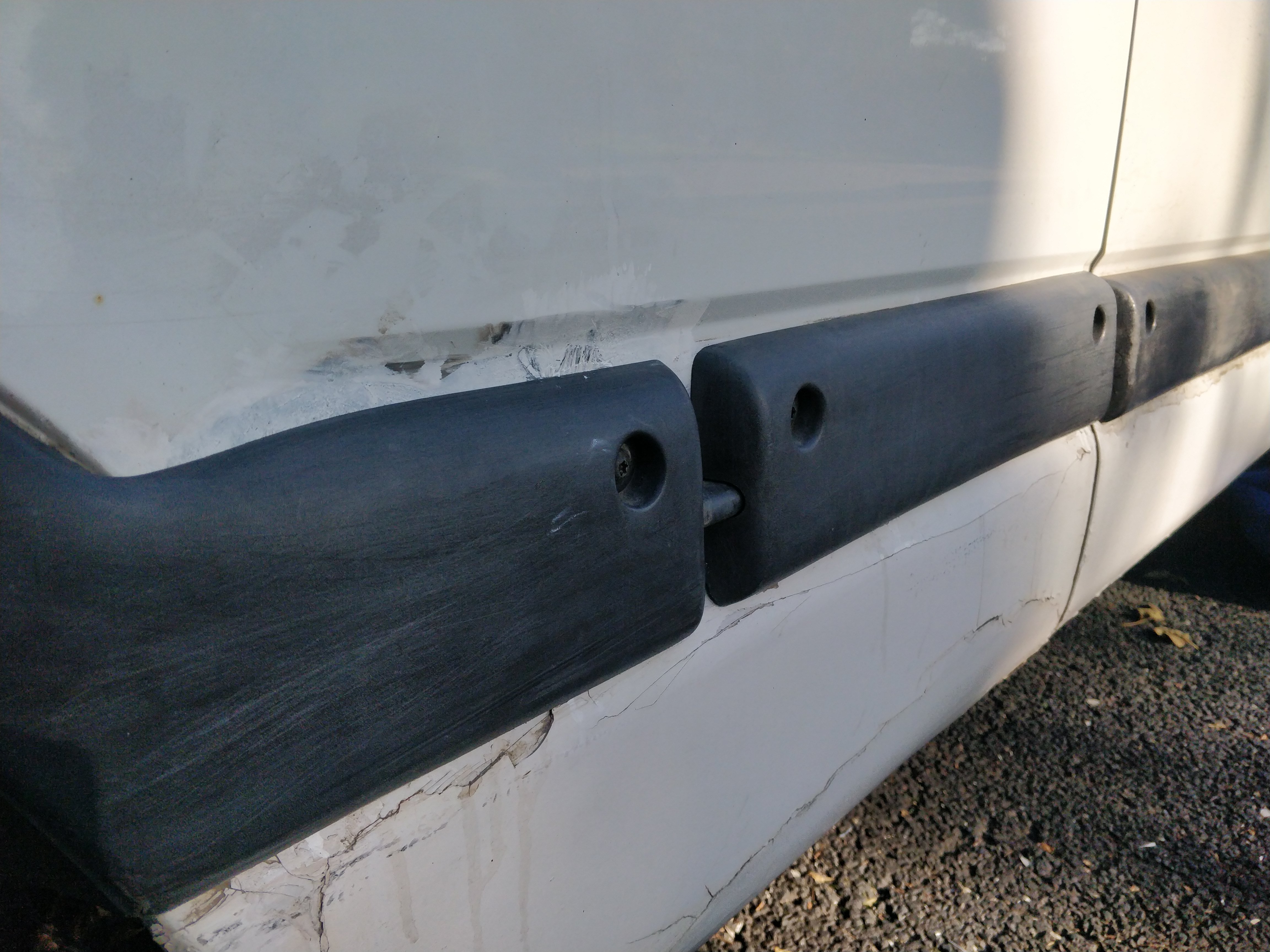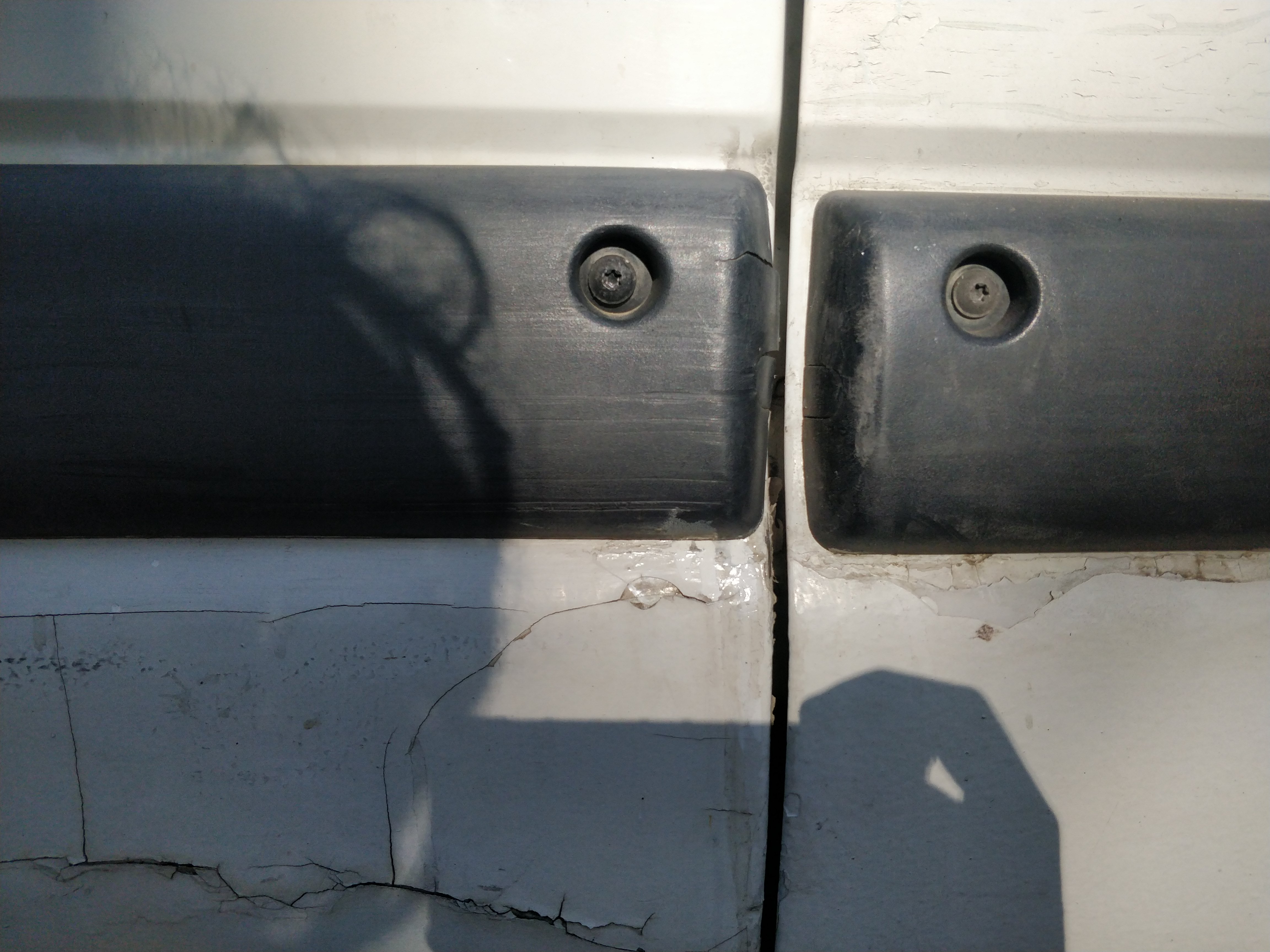 More surprises on the floor.
Once I saw the end of the rust on the side, I started the floor.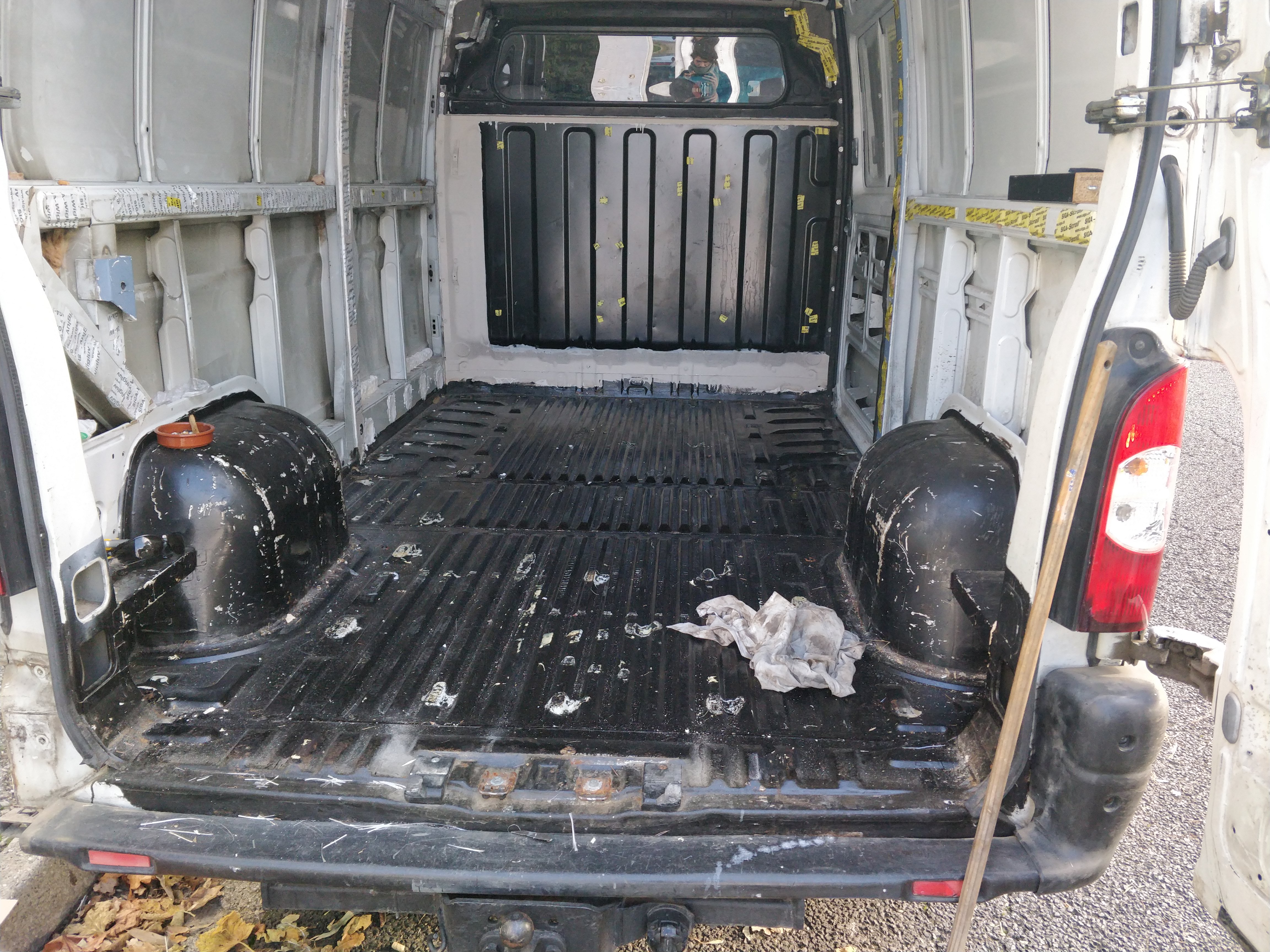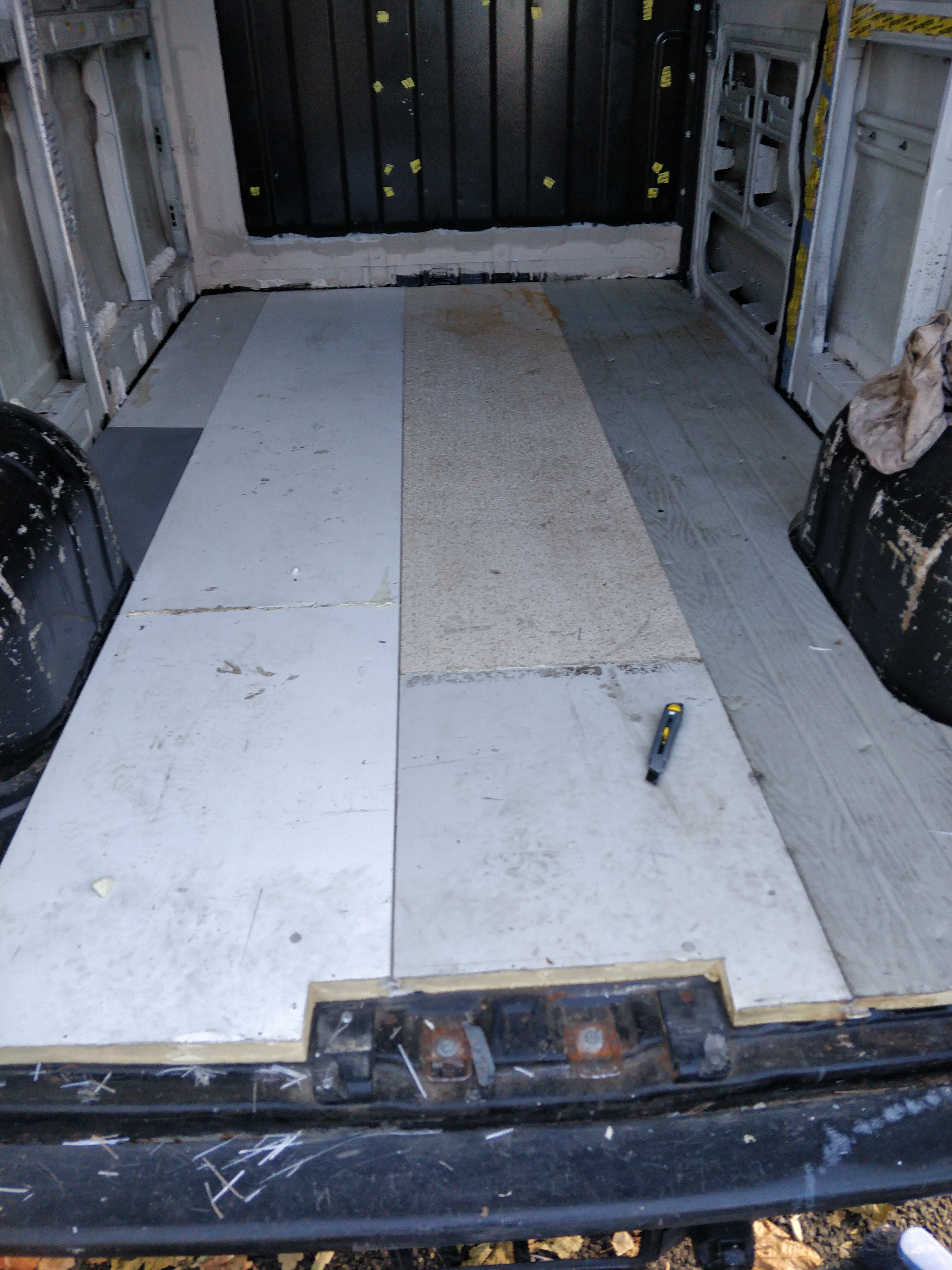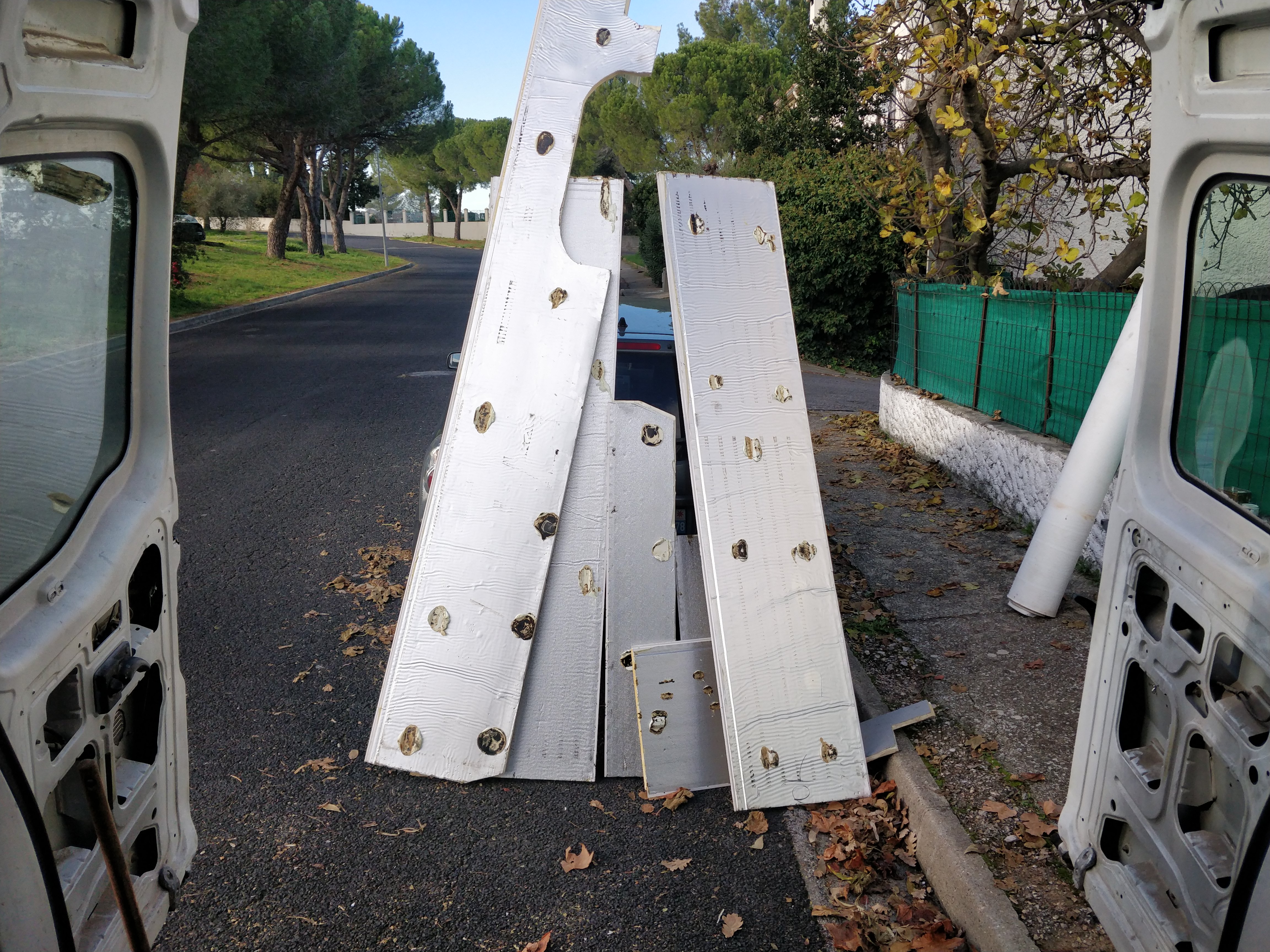 And Surprise (You wouldn't have though so) !